How Was BET's '106 & Park' Different From MTV's 'Total Request Live'?
In the late '90s and early 2000s, music video countdown shows were the hottest thing on TV. Kids would rush home from school to watch Total Request Live and 106 & Park and get to see their favorite artists perform their favorite songs and give candid interviews. 106 & Park, BET's answer to MTV's TRL, premiered on September 11, 2000, and its impact has been strongly felt in pop culture throughout the last two decades.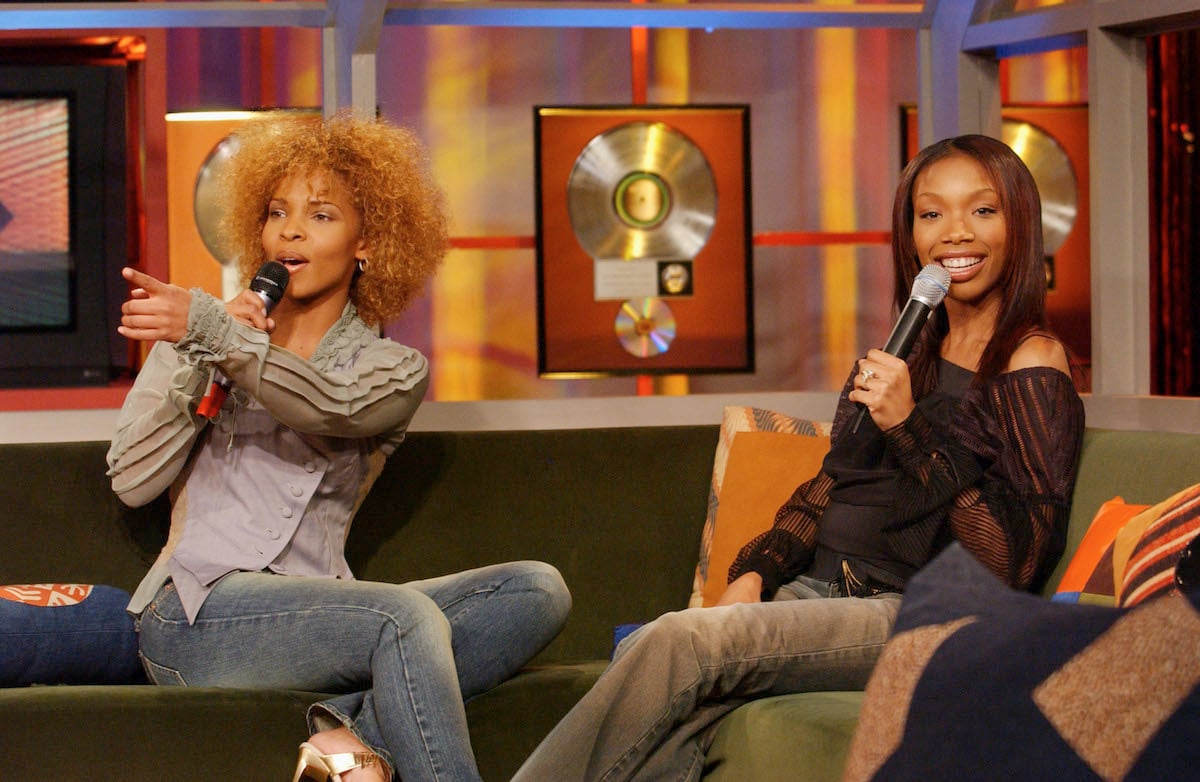 What was the format of '106 & Park'?
Music videos arguably played a bigger role in the music industry in the 1990s and 2000s more than they do today. It was how artists shows their fans their creativity, and how they brought them into their universe. This led to an explosion of music video countdown shows that highlighted the best videos that were making waves around the world.
MTV was the first to pioneer this format and package it for popular consumption. Every weekday afternoon, Total Request Live (more commonly abbreviated TRL) would play the 10 most requested music videos of the day and sometimes feature interviews with artists.
106 & Park followed a similar format, and quickly became BET's highest rated show.
Who hosted '106 & Park'?
106 & Park had many different hosts throughout its 14-year run. From 2000 to 2005, the show was hosted by TV personalities A.J. Calloway and Marie "Free" Wright. They were replaced by entertainment correspondents Julissa Bermudez and Big Tigger, but they were out after less than a year.
In 2006, 106 & Park brought on two new hosts who landed the gig after winning the BET New Faces contest. They stayed on until 2012, when they were replaced by four new hosts, including one very familiar face: rapper and actor Bow Wow.
What were some of the biggest moments on '106 & Park'?
There were many important pop culture moments that happened on 106 & Park. It was where Michelle Williams took her infamous tumble during Destiny's Child's performance of "Soldier." When Bow Wow was a host in 2013, he kissed Tyra Banks in the middle of their interview; that wasn't their first on-stage kiss, though, as the two locked lips on Banks' talk show a few years prior.
In 2001, less than a year after being on the air, Aaliyah appeared on the show to discuss her new self-titled album and perform for the audience. It would be her last interview ever: the young R&B star died four days later after shooting the music video for "Rock the Boat."
Another somber moment came in June of 2009, when Rocsi and Terrence J had to announce on live television that Michael Jackson had been pronounced dead, shocking everyone in the studio audience.
How did '106 & Park' differ from 'TRL'?
Even though they follow the same music video countdown format, 106 & Park and TRL aimed to reach different audiences. TRL was decidedly more skewed toward mainstream pop music, launching the careers of stars like Britney Spears and Christina Aguilera and showcasing rock bands like Fall Out Boy and Blink-182.
106 & Park, on the other hand, was geared toward a slightly different demographic. The countdown mainly featured hip-hop, R&B, and rap videos, and brought those artists on as guests more frequently than they were featured on shows like TRL. These were the genres that BET's audience loved watching, and 106 & Park gave those artists an unprecedented platform.