How Was Lord Mountbatten Related to Prince Philip?
Anyone who watches Netflix's The Crown might know of Lord Mountbatten, a relative of Prince Philip and someone who has a close relationship with the royal family as a whole.
On the show, Lord Mountbatten is called "Uncle Dickie" by both Prince Philip and his son, Prince Charles, so many viewers might not understand how exactly he is related to the members of the royal family.
Read on below to learn about who Lord Mountbatten was in real life and his relationship to the other royals.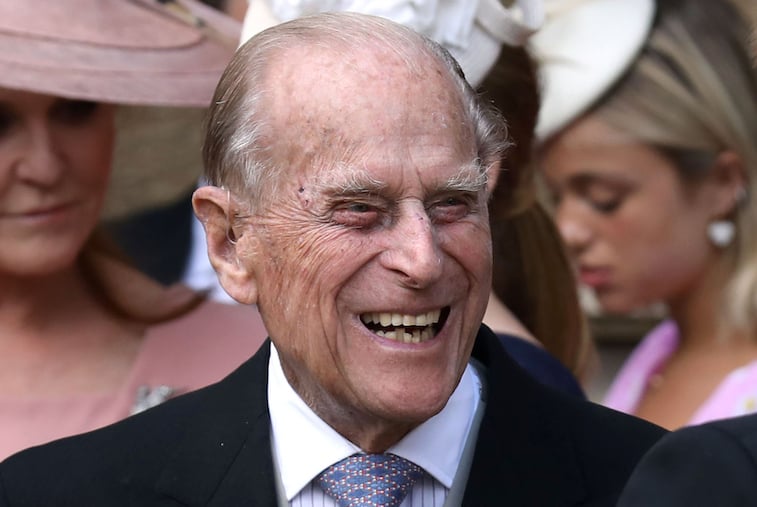 Who was Lord Mountbatten?
Lord Mountbatten was born on June 25, 1900. His full name was Louis Francis Albert Victor Nicholas Mountbatten, though he was known as Prince Louis of Battenberg for much of his early life. He was the son of Prince Louis of Battenberg and his wife, Princess Victoria of Hesse and by Rhine.
Although his family had German background, his father joined the British navy and his mother was a granddaughter of Queen Victoria. During World War I, the family decided to anglicize their last name because of anti-German sentiments in Britain. They changed Battenberg into Mountbatten.
Lord Mountbatten joined the British navy like his father, and he served during both World War I and World War II.
After World War II, Lord Mountbatten was appointed Viceroy of India to oversee the region's transition to independence. India gained independence almost 200 days after his arrival, so he became the last Viceroy of India.
Lord Mountbatten was related to both Prince Philip and Queen Elizabeth
Since Lord Mountbatten was a great-grandson of Queen Victoria, he was Queen Elizabeth's second cousin once removed.
Meanwhile, Lord Mountbatten was Prince Philip's maternal uncle. Prince Philip's mother, Princess Alice of Greece, was Lord Mountbatten's eldest sister. After his mother was institutionalized for schizophrenia, Prince Philip lived with Lord Mountbatten's family for a while.
Lord Mountbatten was a reason why Prince Charles married Princess Diana
Lord Mountbatten was also close with Prince Charles. Since Queen Elizabeth and Prince Philip were often busy during Prince Charles' childhood, the young boy bonded with Lord Mountbatten, who was his great-uncle and became a mentor figure in his life.
Prince Charles once said that he looked up to Lord Mountbatten a lot and "admire him almost more than anybody else I know."
In fact, Lord Mountbatten played an influential role in Prince Charles' dating life. In the 1970s, Prince Charles was seeing Camilla Parker Bowles and wanted to marry her. However, Lord Mountbatten discouraged him from pursuing marriage with Parker Bowles, telling the young prince that she was too "experienced" to be a suitable wife.
"In a case like yours, the man should sow his wild oats and have as many affairs as he can before settling down," Lord Mountbatten wrote to Prince Charles. "But I think for a wife he should choose a suitable attractive and sweet-character girl … I think it is disturbing for women to have experiences if they have to remain on a pedestal after marriage."
Lord Mountbatten passed away in 1979
However, Lord Mountbatten never got to see Prince Charles wed Princess Diana in 1981 as he passed away a few years before the wedding.
Lord Mountbatten was killed in 1979 when his fishing boat got blown up by a bomb that was smuggled aboard. The boat was off the coast of the Republic of Ireland, and the Irish Republican Army took responsibility for the blast, calling it an "execution."
The death of Lord Mountbatten shook the royal family, and Queen Elizabeth was said to be "deeply shocked" when she learned of the news.
Many decades later, the family still remembers Lord Mountbatten. Prince William's middle name is Louis and his youngest son, Prince Louis, have both been given this name in honor of the late Uncle Dickie.