How Wendy Williams and Dionne Warwick's Feud Began
Dionne Warwick has been in the news a lot lately. The elder cousin of Whitney Houston is said to be prepping a biopic on her life and music career that she wants singer Teyana Taylor to star in. Additionally, Warwick's Twitter antics creates much buzz, even for talk show host Wendy Williams. Warwick recently responded to the media maven, letting her know she's gunning for her spot on daytime television.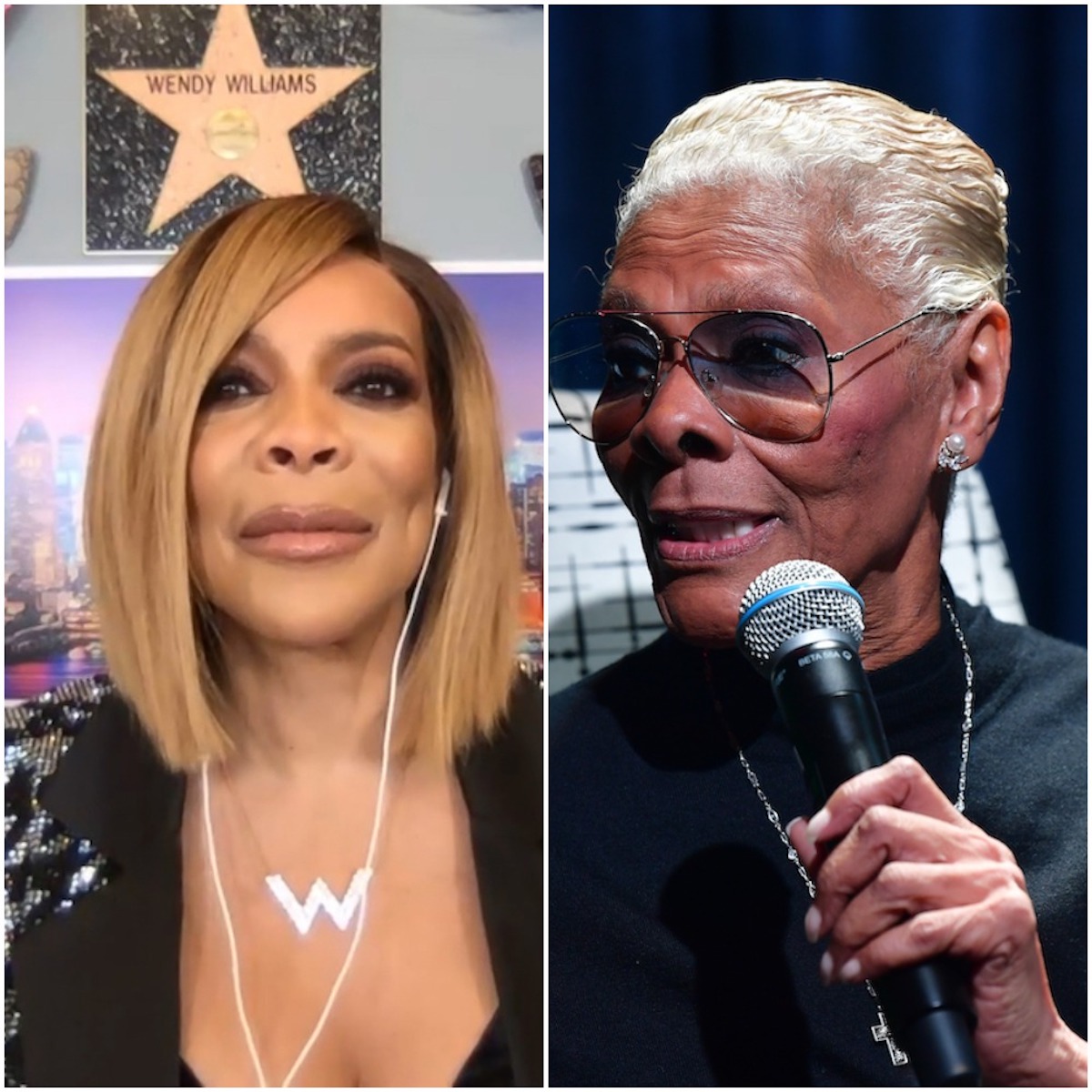 Wendy Williams made comments alleging Dionne Warwick's uses drugs
Williams maintains that she's a fan of Warwick but that won't stop her from throwing some shade here and there during her Hot Topics segment.
Per Madame Noire, Williams covered Warwick joining Twitter in December 2020. During her chat about Warwick, Williams noted that she's a "beautiful woman" and a favorite guest of hers, as Warwick has visited the show previously.
Related: Dionne Warwick's Twitter Adventures Lead to a Musical Collaboration
Things took a turn when Williams said she believes Warwick isn't a personal fan of hers. She followed it up by recounting Warwick's 2002 charges for marijuana possession, with Williams adding, "Aunt Dionne does what she wants, after midnight, maybe after some bud."
Warwick publicly acknowledged Williams' remarks and says they are not only inappropriate, but that the drug charge was later dropped.
The "Walk On By" singer responds to the talk show host
Warwick is no fan of William's comments. She took to Twitter to denounce Williams for her latest remarks, writing, "A friend alerted me that Wendy Williams was spending a lot of not nice time speaking on me," she said. "I tuned in to her show to catch the last few minutes of her speaking about me and as in the past, she seems not to be able to speak without maliciously made comments."
Related: Dionne Warwick Praises The Weeknd's Super Bowl Halftime Performance After Trolling Him on Twitter
She later added, "My hope is my name will refrain from being spoken or thought of by her as this conversation was held a few years ago letting her know there was, nor would be any need, for her to say the name Dionne Warwick for any reason. I don't believe one has to be mean to get noticed."
In a separate tweet, she wrote, "There's an old saying, 'You can catch more flies with honey than with vinegar!' Try it Wendy you might like it." Warwick topped of her tweet with a clown and smiling face emoji.
The singer says she wants to take over Wendy Williams' run as a talk show host
Warwick's Twitter commentary is often the subject of social media chatter. At one point, her Tweets became so witty that she put to rest rumors that someone else was behind her account.
In a short video posted to her account, Warwick explained that her young niece thought it would be a good idea for her to show her comedic side to her fans and she agreed.
Now, Warwick says she's open to invading Williams' lane as a daytime talk show host. She told Page Six in a recent interview, "And regarding Wendy? Well, Wendy's got her own platform, which I'm going to try to invade very soon," before adding, "Yes, it'll be fun. I'm gonna make it fun."
It's unclear when Warwick plans to takeover daytime television but as she's done with Williams, she says she will continue to ignore her "haters."