How Whoopi Goldberg Came Up With Her Unique Stage Name
In the early 1990s, Whoopi Goldberg was one of the biggest actresses in the movie business. Her salary, between $2 million and $7 million per film (not adjusted for inflation), ranked among the highest in Hollywood.
She had come a long way since launching her comedy career in San Diego and trying her hand at experimental theater in Berkeley. One audition in particular changed the course of her life in show business. It was for Steven Spielberg, who was making The Color Purple.
Before meeting her (on the recommendation of author Alice Walker), Spielberg recalled thinking, "I'd never heard of Whoopi Goldberg. And I didn't quite believe a person existed whose name was Whoopi Goldberg."
Even in an industry in which folks called themselves Rip Torn and Chevy Chase, Whoopi's name stood out to Spielberg (and most other people). Naturally, there's a funny story as to how she came up with her unique first name.
Whoopi's habit of passing gas earned her the nickname.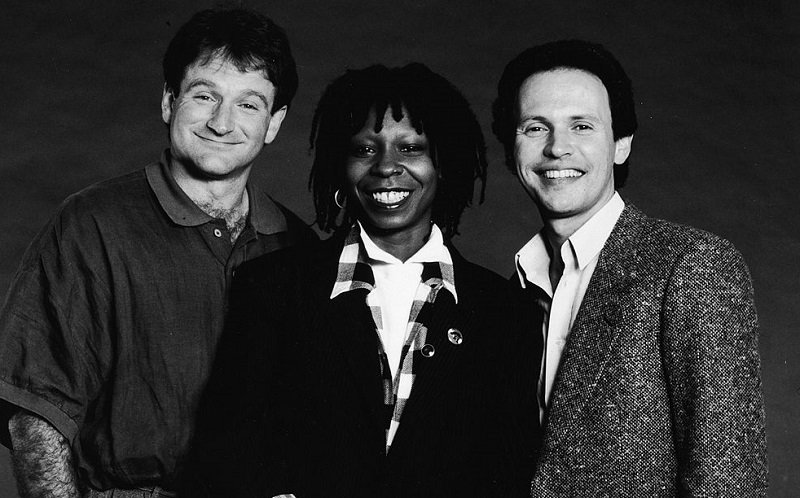 Whoopi has addressed the origin of her first and last name several times over the years. "I happen to be gaseous," she told Reuters while prepping for a Broadway show in the late '90s. "That explains the first name, short for whoopee cushion." She elaborated on the subject a few years ago
"No one christened me that," Whoopi said on British TV. "I [was named] Caryn but I was a bit of a farter! The theatres I was performing in were very small so if you were gassy you had to walk away farting and people would say I was like a Whoopee cushion. I was sometimes quite noisy!"
As for Goldberg (also a stage name), Whoopi said she took the name at the suggestion of her mother. The idea was having a Jewish last name might help her budding career in Hollywood.
If nothing else, at least it got the attention of Spielberg before he cast the part of Celie in The Color Purple.
Whoopi was born Caryn Elaine Johnson in New York.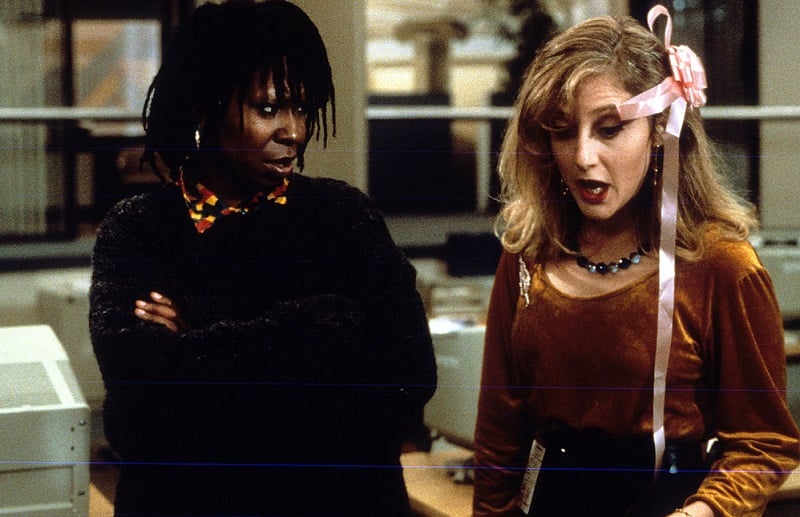 Whoopi, who was born in 1955 in New York City, grew up with the name Caryn Elaine Johnson. She was the oldest of two children of a minister and a woman who worked different jobs to support the family. (Whoopi's father left the family when she was quite young.)
The story of Whoopi making it to that Spielberg audition has its colorful moments as well. In addition to working as a bricklayer, she also did makeup for a funeral parlor. (She had trained as a beautician while supporting her first child.)
Once Whoopi got her big audition, she made it count. A Golden Globe Award and Oscar nomination followed for her performance in The Color Purple (1985). She won a Grammy for the recording of her Broadway show the following year.
In 1990, after playing a clairvoyant in Ghost, she won an Oscar for Best Supporting Actress. No one forgot her name after that.
Check out The Cheat Sheet on Facebook!