How Whoopi Goldberg Got Her Big Break in Hollywood
Whoopi Goldberg had little screen experience before landing her Oscar-winning part in 'The Color Purple.' Here's how she got her big break.
Watching Whoopi Goldberg keep the peace every day on The View can feel strange sometimes. After all, this is a performer who's won the biggest awards in show business and rubbed elbows with the industry's greatest stars for decades.
In other words, telling Meghan McCain to calm down doesn't always seem like the best use of her time. However, Whoopi has been at it on The View for more than a decade, and fans of the show love seeing her at the table every day. (She's paid well for the job,too.)
Fans of Whoopi's work in films and on Broadway might see it another way. Her sparkling performances in movies like Ghost and The Player made her a huge star in the '90s, and no one can blame this group for wanting more.
The story of how Whoopi ended up in a Steven Spielberg film — leading to her first Oscar nomination — is as good as they get. Here's how she got her start in Hollywood in the '80s.
Whoopi's audition for Spielberg, Quincy Jones, and Michael Jackson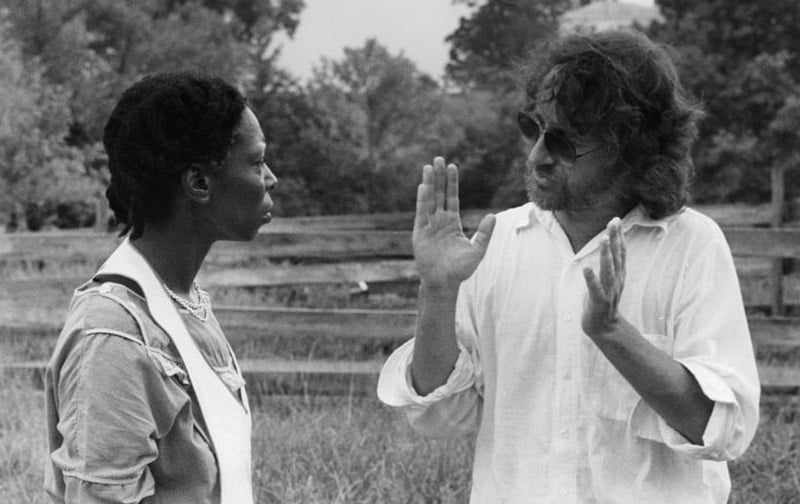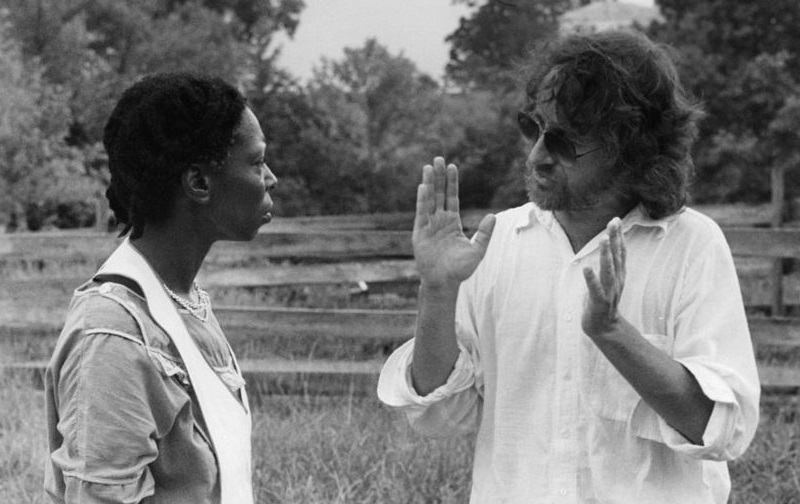 In the mid-'80s, Whoopi attracted buzz with The Spook Show, which ran at New York's Dance Theater Workshop. It had taken her a while to get there. An '84 Vanity Fair profile described scenes from her previous decade — including work in a funeral parlor as a mortician — before getting into comedy.
By the time she landed in New York with her show, Whoopi had Hollywood A-listers showing up to watch. Mike Nichols, who directed The Graduate and Who's Afraid of Virginia Woolf?, described her as "a true artist" at one of her performances. (He helped get the show to Broadway.)
Meanwhile, Alice Walker, the author of The Color Purple, had recommended to Steven Spielberg that he audition Whoopi for his upcoming film adaptation of the book. For an up-and-coming comic, a Spielberg audition must have been intimidating.
In fact, it was much more intimidating than that. Along with Spielberg, Whoopi found Quincy Jones and Michael Jackson — the reigning King of pop himself — in the room for her audition. She nailed it anyway and got the part.
Why Spielberg chose Whoopi for 'The Color Purple'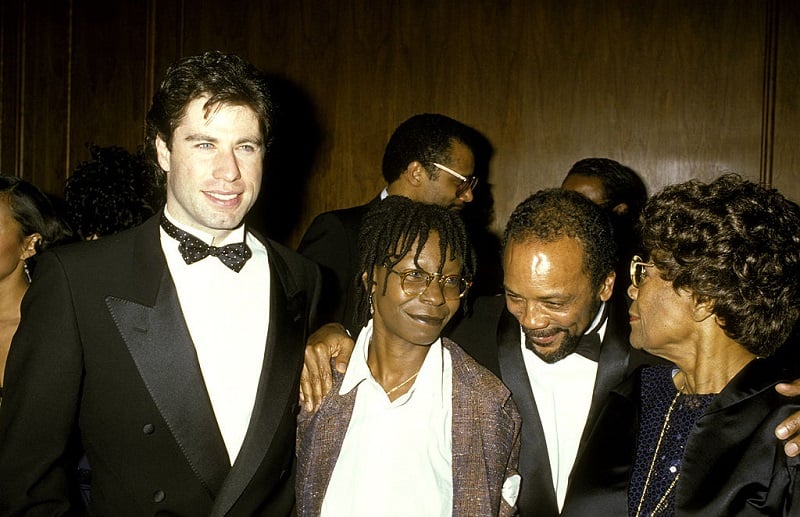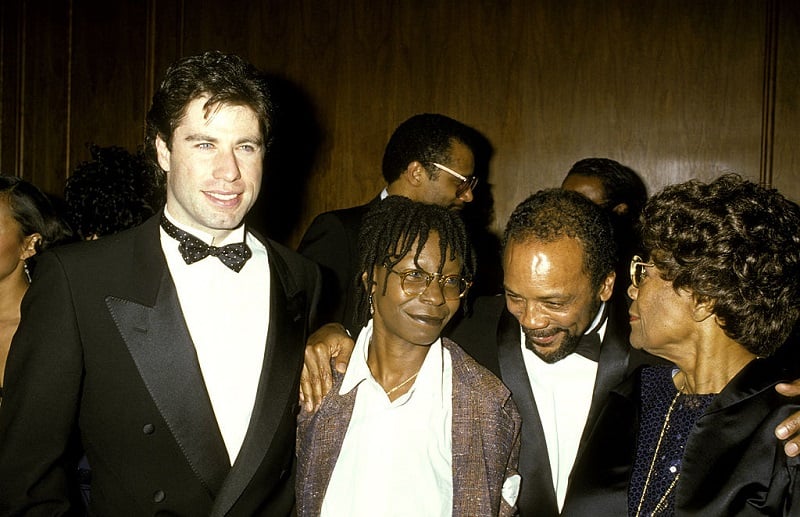 Whoopi's Vanity Fair profile recounted a great reaction she had to the idea she could get a part in The Color Purple. "Honey, in The Color Purple, I'd play the dirt," she said. But within a few seconds of her starting her audition for the role of Celie, Spielberg knew he had his lead actress.
"I knew you were Celie probably before you took your 15th breath," Spielberg told Whoopi in an interview that ran on The View in 2016. "The reason I saw Celie in you was because of your strength. I would never hire a Celie who wasn't strong. It has to be in [the actor's] DNA."
When it came time for the Academy to choose its nominees for 1985's Best Actress, Whoopi got an Oscar nomination but not the award. (Angelica Huston won it for Prizzi's Honor.) However, Whoopi did win the Golden Globe for Best Actress in a drama.
For her performance in 1990's Ghost, Whoopi earned her second Oscar nomination (this time, for Best Supporting Actress). When she won that Oscar, there was nothing that could stop her.
Check out The Cheat Sheet on Facebook!