How Will 'Fuller House' Season 5 Explain Michelle's Absence at Her Sisters' Wedding?
On June 2, 2020, fans of Fuller House will have to say goodbye to the Netflix Original Series. The first half of season 5 dropped in late 2019, and the second half is almost here. And while many are excited, there's a question to be answered. Will the final season of Fuller House really wrap up without Michelle Tanner?
'Full House' launched the careers of Mary-Kate and Ashley Olsen
Actors Mary-Kate and Ashley Olsen, also known as the Olsen twins, were a mainstay in the entertainment industry throughout the '90s and early '00s. They began their careers sharing the role of Michelle on Full House.
When the sitcom ended in 1995 after eight seasons, the twins were still young, but they were already very accomplished. They had a host of direct-to-video features to their names, and, after leaving the show, this only ramped up. They added in theatrical releases, their own TV shows, and much more.
The stars left acting behind
But like plenty of other child stars, the Olsen twins' priorities shifted as they grew up. While Mary-Kate continued to act for a few years, with roles in the film Factory Girl and the series Weeds, Ashley said goodbye to the business after their 2004 film New York Minute.
These days neither has a presence in Hollywood. Instead, they turned their focus to fashion. Their fashion line, The Row, is well-known, as is their lifestyle brand Elizabeth and James. Aside from attending fashion events like the Met Gala, they don't rub shoulders with those in the entertainment industry very often anymore.
'Fuller House' has addressed Michelle's absence a couple of times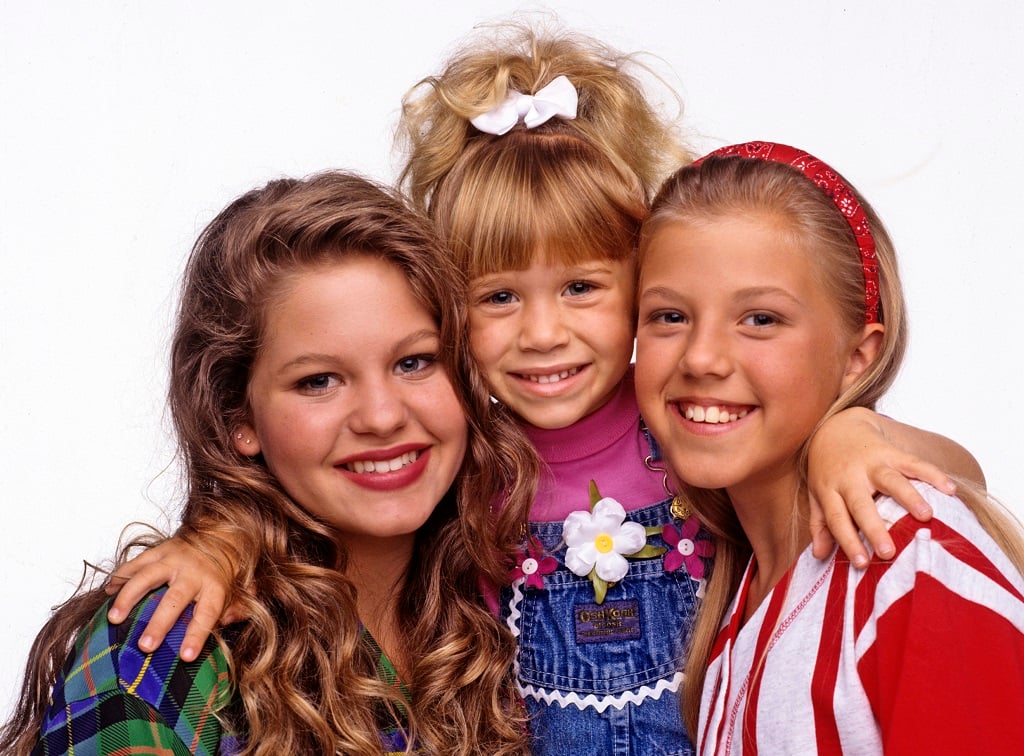 So it was perhaps not surprising that when the spinoff series Fuller House premiered in 2016, the Olsen twins were nowhere to be found. The returning cast members, including Candace Cameron Bure and Jodie Sweetin, who played her sisters D.J. and Stephanie, said that they had reached out, but the twins remained committed to their retirement from acting.
Fuller House, of course, had to reference Michelle's absence. In the first episode, their dad, Bob Saget's Danny Tanner, says that his youngest daughter is "busy running her fashion empire." Throughout the course of the show, every other Full House main cast member, including Blake and Dylan Tuomy-Wilhoit (twins Nicky and Alex Katsopolis), has made at least one appearance.
DJ and Stephanie are both getting married
Though many spinoffs don't survive, Fuller House has done very well. But after five seasons, Netflix and the creators have decided to call it quits. Though there is always a possibility for more in the future, says Cameron Bure, it's time to say goodbye to the characters once again. And they have the perfect way to wrap it up.
The last episode of the first half of the season, "A Modest Proposal," saw D.J. get engaged. Stephanie is also engaged, as is their longtime friend and neighbor, Kimmy. They decide to have a triple wedding, which is likely to be the event that closes out the series.
Fans think Elizabeth Olsen should play Michelle
At this point, it seems very unlikely that either of the Olsen twins would reprise their role as Michelle. The writers know this, as they made a clear dig in "A Modest Proposal." (Danny congratulates all D.J., Stephanie, and Kimmy, saying, "It's nice to have three daughters again.") Chances are, they'll find another excuse for Michelle's absence. Or perhaps they'll just ignore it altogether.
However, one possibility floated around the internet. The Olsen twins have a sister, Elizabeth Olsen, who happens to be an actor. She's best known for her role as Wanda Maximoff/Scarlet Witch in the Marvel Cinematic Universe. At one point, it was rumored that she asked to fill in for her sisters as Michelle in Fuller House, but she has since dismissed this. It looks like the show is bound to end without the littlest sister.