How Will Meghan Markle Spend Her First Birthday as a Royal?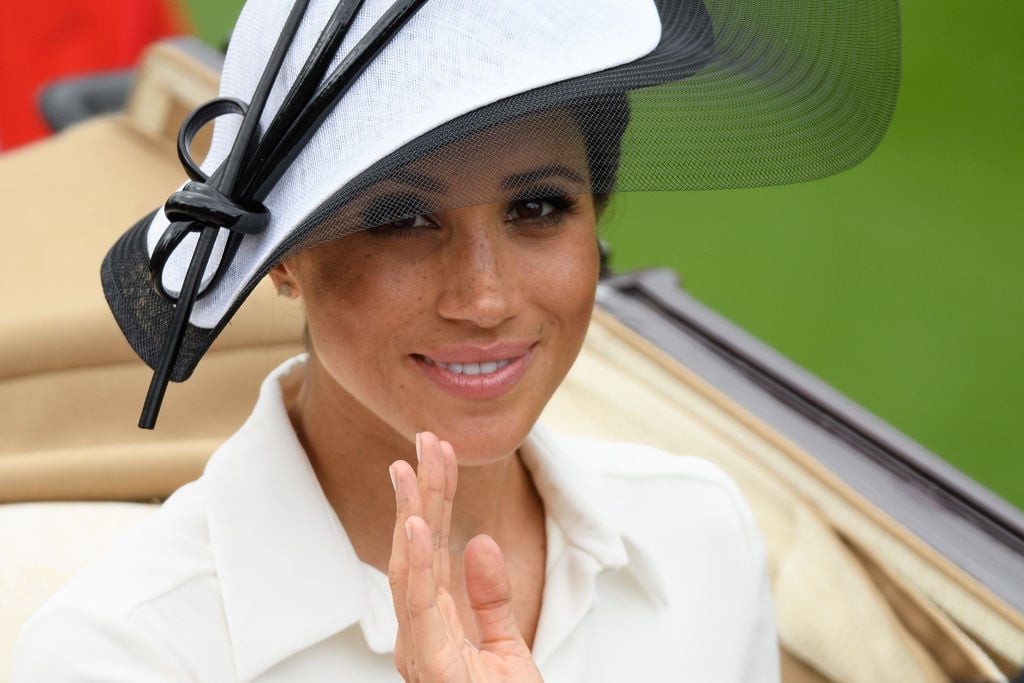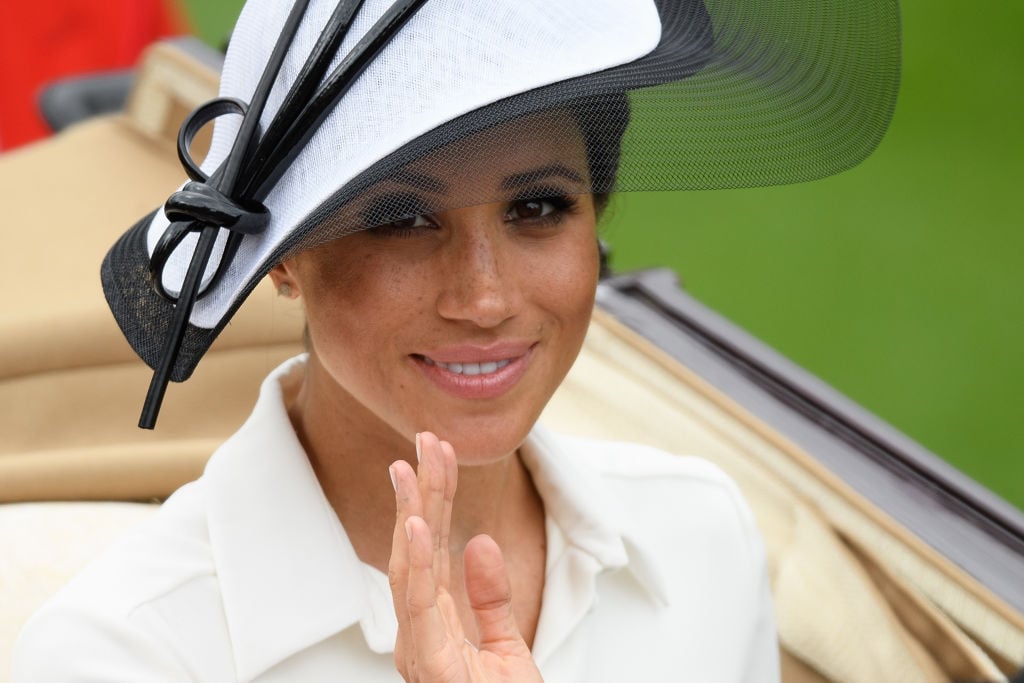 As if it hasn't been a big enough year for Meghan Markle, Duchess of Sussex, she now has another milestone to celebrate: her 37th birthday and first birthday as a member of the British royal family. Markle's birthday has previously been a special time for the newlywed royal couple, but this year it's an occasion for the entire family to celebrate.
We uncovered how Markle plans to spend her birthday (in a fascinator, of course) this year as well as the gifts she's already receiving.
Last year Harry took her on a romantic getaway to Africa
Markle and Prince Harry spent their one-year anniversary and Markle's 36th birthday together on an African safari. They were photographed by a British paper walking arm-in-arm in Southern Africa. At the time the two were only dating, Markle was still on Suits, and she'd only just deleted her lifestyle blog The Tig.
News outlets and royal fanatics were only beginning to speculate that a royal engagement was in the future this time last year. Markle's birthday will also be far different than her romantic adventure of last year, full of royal obligations, family, and fascinators.
Markle also celebrated the days before her 36th birthday with her mother in London. There are no reports that she will see her family for her 37th.
Markle already received a gift from PETA
Markle's ex-passion project, her blog The Tig, acted as a place for her to share her lifestyle with fans. One key aspect of that lifestyle was the future royal's commitment to a plant-based, mostly vegan diet. In her first interview with Best Health Canada, Markle disclosed how she balances her cravings (french fries and carbs — we see you, Meghan) with her commitment to healthy living.
"I try to eat vegan during the week and then have a little bit more flexibility with what I dig into on the weekends," she shared.
Markle has used her platform to do more than just eat well by animals, but do well by them. So well, in fact, that PETA applauded her for her commitment to only wear vegan leather and fake fur. PETA went a step farther for Markle's birthday and gifted her a vegan leather handbag from sustainable brand Alexandra K.
She's spending the holiday at Prince Harry's best friend's wedding
Markle will celebrate her special day with her husband and friends at Prince Harry's best friend's wedding. Charlie Van Straubenzee and Daisy Jenks, prep school friends of Prince William and Harry's from their childhood. Charlie's brother, Thomas, is actually godfather to Princess Charlotte, so there is speculation the entire Cambridge clan will travel to celebrate the nuptials as well as Markle's birthday.
Regardless of what she does or with whom, there's one thing Markle always asks for on her birthday — and it isn't a gift. "My mom has always said that birthdays are your own personal New Year," Markle wrote on a Tig post in 2016. "Your own chance to make resolutions just for yourself and what you prognosticate for your year ahead."
Markle wishes for similar things year after year, among them opportunities, adventures, and great food. But there's one consistent wish; "Always more inspiration."
Markle's birthday is a special date for Queen Elizabeth, too
Markle shares a birthday with a special member of the royal family: The Queen Mother, Elizabeth Bowes-Lyon. Queen Elizabeth's mother was born on August 4, 1900, and would have been 118 this year. She passed away in 2002 at the age of 101. While the date is likely bittersweet for the queen, she has formed a good relationship with Markle that may give her something to celebrate on the day.
Check out The Cheat Sheet on Facebook!