How Would Kate Chastain from 'Below Deck' Have Handled Chef Mila And How Does She Feel About Chef Ben?
Kate Chastain from Below Deck dished with podcaster Danny Pellegrino on Everything Iconic with Danny Pellegrino about what she would have done if chef Mila Kolomeitseva was hired to work with her. Plus, did she enjoy working with chef Ben Robinson?
First, she admitted she doesn't tune into every episode of Below Deck and Below Deck Mediterranean. She is all in with The Real Housewives of New York City. "Sonja, she's a comedic genius," Chastain said. Plus, "Before I was on Below Deck I was on a yacht and we were in Sag Harbor and [Ramona Singer] walks right onto the dock and came right onto the yacht." Chastain says Singer was just like how she represents on RHONY.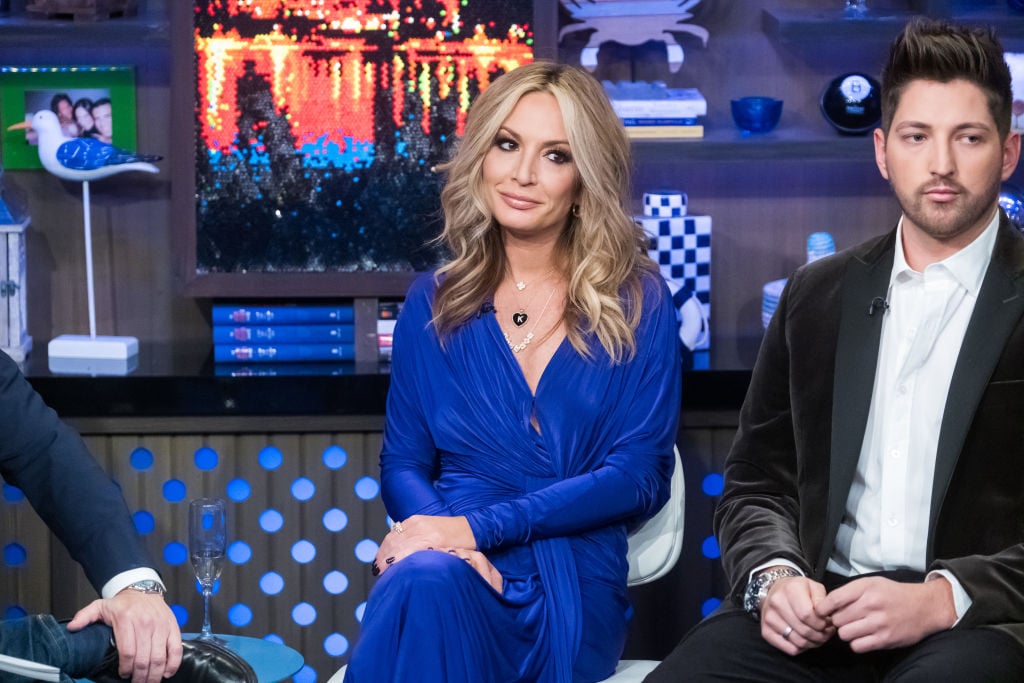 But, while she was friends with chief stew Hannah Ferrier from Below Deck Med and says Captain Sandy Yawn is very nice, she doesn't watch the show anymore. "I did a first, but at this point after so many seasons of Below Deck myself, and so many seasons of Below Deck Med, and I did real yachting for so long … I just need a little break," she shared. But what are her feelings about some of the Below Deck Med chefs?
She had no idea how bad the Chef Mila 'situation' became
Chastain said Ferrier messaged her while filming and told her that Sirocco scored a pretty horrible chef. "But then when I saw it, I messaged [Ferrier]," Chastain said. "How do you even describe that?"
She knows what she would have done if presented with the same kind of chef. "She would not have lasted as long as she did on Captain Lee's boat," Chastain shared. "I probably would have been like, "Guess what charter guests, we got you very special reservations at a very exclusive restaurant and it's our treat!' And take them there or we would have gotten food to go."
But, "I would have never have let the guests eat Mila's food, ever," Chastain insists. "It's like she was trying to make bad food on purpose. Even if I tried to make bad food on purpose, I don't think I could have made it as bad as her food was."
Chastain liked working with Chef Ben
Chastain and Robinson did three Below Deck seasons together and formed what can be considered an "old married couple" relationship. At the end of their last season together, they agreed they were better at being friends than coworkers. "Ben is one of my best friends," Chastain says. "And I love Ben, and I even love working with him because it's gotten to the point where we'll fight but even our fights are kind of fun."
She likens their working relationship to playing chess. "Like who is going to win this fight," she remarks. "We kind of enjoy it."
Pellegrino wonders why some cast members are a mainstay, like Chastain, Ferrier, and Robinson on the show. "It's a really genius formula," she says. "It's like a machine that could go on forever. They like to have, I hate nautical puns, but they like to have anchors on the show. Like something to bring viewers back but new faces."