Howard Stern Has Controversial Advice for Ellen Degeneres
In the wake of 'The Ellen DeGeneres Show' controversy, radio 'shock jock' Howard Stern has a little bit of advice to offer.
Stars like Katy Perry, Ashton Kutcher, and Kevin Hart have spoken out on behalf of Ellen DeGeneres amidst The Ellen DeGeneres Show scandal. But it's shock jock Howard Stern who has the boldest strategy for the talk show host.
Ellen DeGeneres and Howard Stern have a complex friendship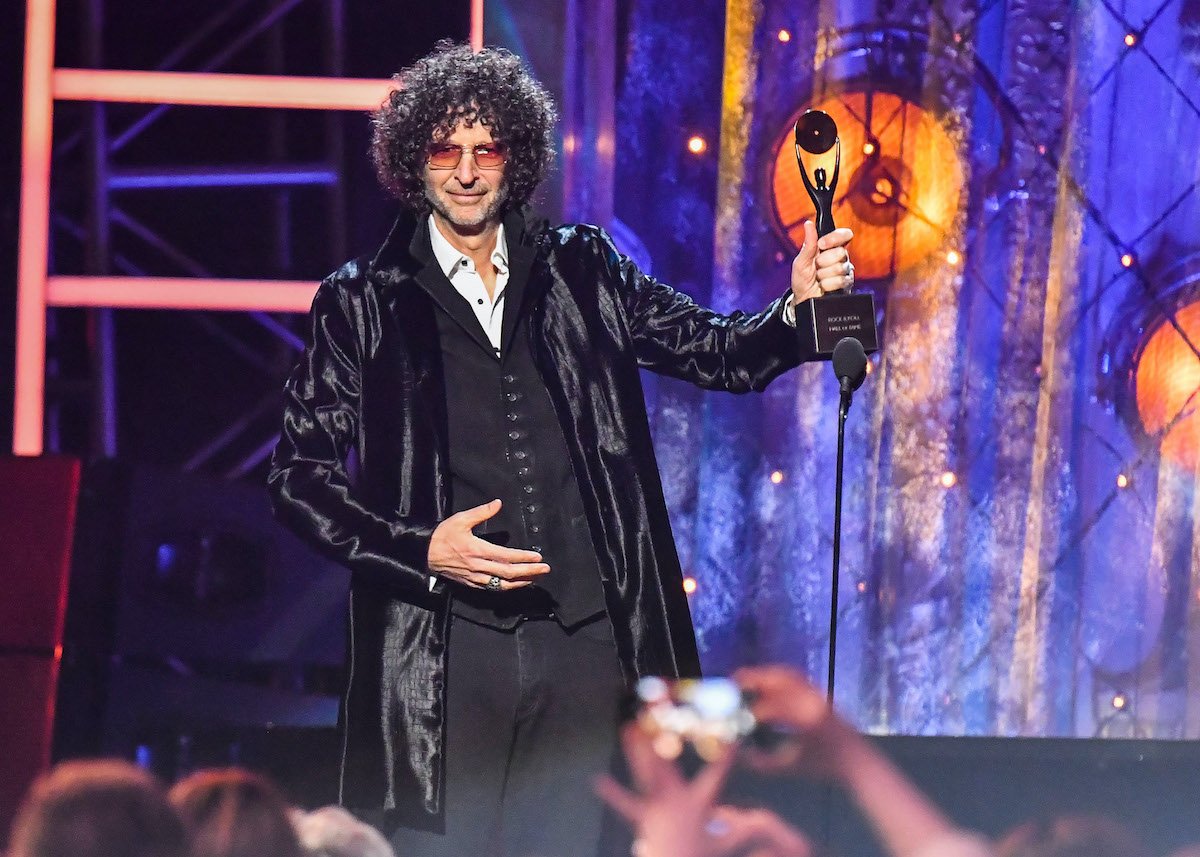 Stern may have wise words for DeGeneres now but in 2010, his opinion of the comedian was a lot different. At the time, Stern was reportedly in talks to become an American Idol judge, where DeGenerous side-hustled (for one season).
During his radio show on SiriusXM Stern joked, "I'm gonna buy one of those taser guns; I'm gonna tase Ellen DeGeneres. Go ahead Ellen, why don't you do that dumb dance you do on your show? Here's my taser.'"
Additionally, he called DeGeneres "a miserable woman," with a few other choice words.
In another interview via MTV News, Stern stated his terms for taking the Idol gig.
"What do you want me to tell you? Listen, I won't work with Ellen DeGeneres or Kara DioGuardi. If I go to American Idol, they're out," he said. "They don't have an opinion. You gotta be with it, you gotta make the show happen."
He later added: "Ellen has said she won't work with me, but quite frankly, after watching her on the stupid show, I gotta tell ya, I won't work with Ellen,' he said. "She's out if I come in."
By 2012, the two seemed to repair their friendship. Stern defended DeGeneres when One Million Moms threatened to boycott JC Penny after the comedian became the spokesperson. The organization eventually backed down, leaving Stern and DeGeneres to rebuild.
Stern and DeGeneres shared on on-screen kiss
By October 2019, Stern and DeGeneres were as good as new. He and his wife Beth Ostrosky Stern renewed their vows on The Ellen Show stage.
"We've been married now 11 years but like within the last two or three years, I said, you know I really do love this woman so much," Stern said on the show.
"She really has my back, it's a great marriage. I'm happy, like you and Portia (de Rossi, DeGeneres' wife)." He then threw in a wisecrack adding, "Maybe even happier than you and Portia. I hear you guys fight."
While the short ceremony was lovely — and officiated by Bachelor alum Colton Underwood — it's the kiss that Stern and DeGeneres shared that caught everyone by surprise.
The backlash following a football game in which DeGeneres sat next to former president George W. Bush was brutal. Stern wanted to help pull the focus.
"People have this picture in their mind of you and George Bush," Stern said. "What you need to do — in my opinion — is take a picture with me, making out with me."
He continued: "Now just hear me out. I was just thinking once people see me with you, no one's gonna be thinking about George Bush."
The two kissed for a solid few seconds. That moment showed how far his opinion of DeGeneres has come in the last decade. But now, he has some sage advice to help her through her talk show scandal.
Stern's off-beat advice for DeGeneres
Season 18 of The Ellen Show begins soon. And, after employee complaints surfaced about a toxic work environment, sexual misconduct, and more, many wonder what DeGeneres could do to turn things around.
"You know what I'd do if I was Ellen?" Stern asked on his SiriusXM show. "I would change my whole image. I'd go on the air and be a son of a b***h… people would come on and (I would) go, 'F**k you.' Just be a pr**k."
Stern added that while the two are friendly now, he can't speak for those employed by her. He reiterated his suggestion of DeGeneres choosing a completely different persona.
"So you think I'm a pr**k? I'm going to show you exactly," he said. "I'm known on the air as a pr**k, but off the air, I'm known as a great guy, you know, for the most part."
The Hollywood Reporter previously detailed a letter DeGeneres sent to staffers proclaiming to take a more active role in ensuring a positive 2work environment.
"As we've grown exponentially, I've not been able to stay on top of everything and relied on others to do their jobs as they knew I'd want them done," she wrote. "Clearly some didn't."
As season 18 prepares to begin, we'll have to wait and see if DeGeneres takes Stern's advice.