What is Hozier's Net Worth?
'Take Me to Church' singer Hozier is a successful musician with multiple hit albums — what is the Irish musician's net worth?
"Take Me to Church" was a breakout hit for Irish singer/songwriter Hozier. The bluesy ballad made waves in Ireland and across the pond in the US. It shot Hozier to a level of fame that he wasn't quite prepared for, and maybe didn't even want. But it did net him an impressive net worth, especially considering he was still in his early 20s when the song came out.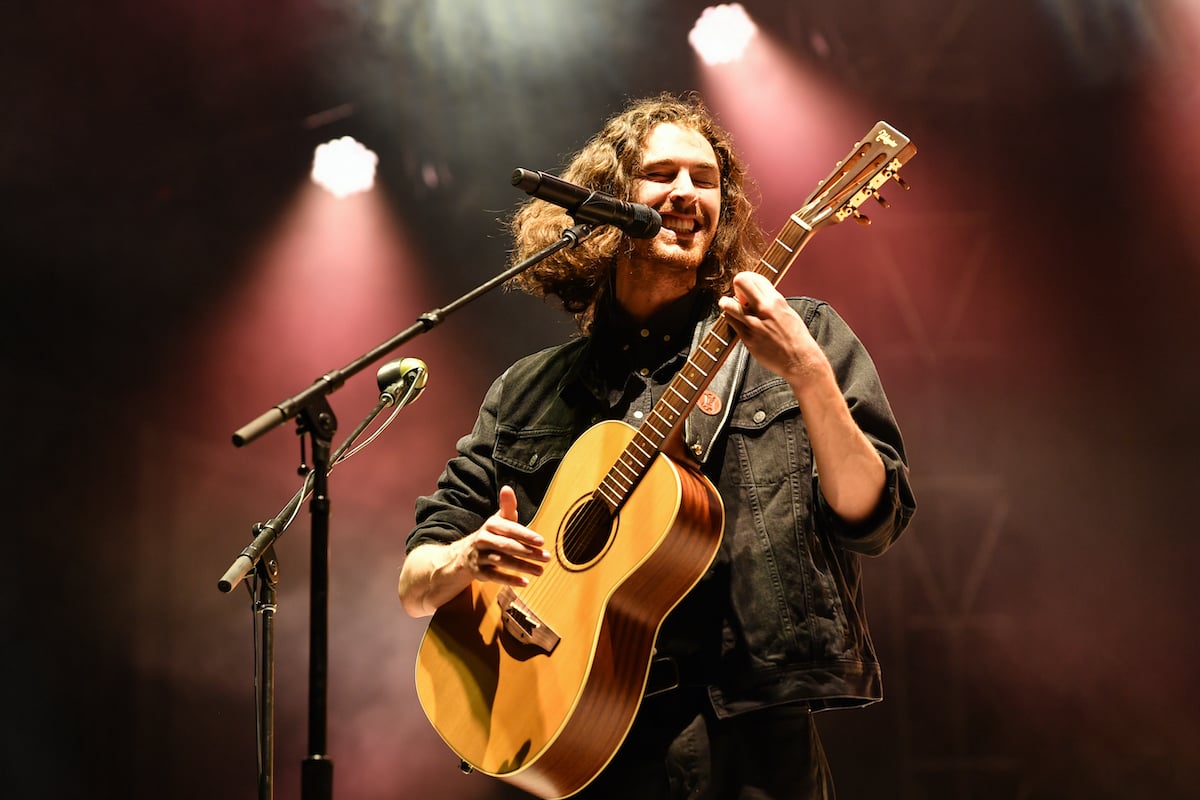 Hozier's net worth is $5 million 
According to Celebrity Net Worth, Hozier has a total net worth of around $5 million. Although Hozier already had experience in music by the time his self-titled album came out, most of that net worth is thanks to Hozier. 
The album came out in 2014, and by 2015 it had netted Hozier a Billboard Music Award for Top Rock Artist, and Top Rock Song for "Take Me to Church." 
Hozier blew Ireland away. The rocker was really well received in his home country, where his album reached number one and went platinum six times. He did almost just as well across the pond, going platinum four times in the US.
"Take Me to Church" never made it to number one in the US or Ireland, but did hold the number two spot in both countries. It also sat at number two in the charts for Australia, Germany, the Netherlands, New Zealand, Canada, and the UK. 
Hozier is the child of a blues musician 
Hozier, born Andrew Hozier-Byrne, is the child of artists. It makes sense that he would follow in his parents' footsteps and become an artist himself. According to Chill Out Radio, Hozier's dad, John Byrne, was a blues drummer. He couldn't pay the bills with his music, unfortunately, and also worked at a bank. Hozier's mother, Raine Hozier-Byrne, was an artist in their hometown of Bray, Ireland. 
It seems Hozier knew he wanted to be a musician by the time he got to college, if not earlier. He studied music at Trinity College in Dublin, and then went on to work with the group Anuna. He started singing with the chorus in 2007 when he was just 17. In 2012, he had a solo part on their Illumination album. He stopped working with the group shortly after, presumably to work on his own music. 
Hozier has since said he likes privacy to work on his albums, thus his move to Newcastle after Hozier's release. 
Now Hozier lives in Newcastle 
Hozier may not have been prepared for the notoriety a hit song would bring him. The singer likes quiet to work on his music, which wasn't going to happen in New York or LA, where most celebrities of his caliber reside. Hozier was too famous to live in his hometown of Bray without constant interruption. So he decided to move to Newcastle, a small, seaside town in Northern Ireland. 
He was able to get enough peace while in Newcastle to write and record his second studio album, Wasteland, Baby!. According to Billboard, the album debuted at number one on the top 200 albums chart. More importantly, it provided Hozier with lucrative touring opportunities.
The singer makes a lot of his money from performances and isn't afraid to give back. He's known for donating to charities in his home country of Ireland. In the beginning of the coronavirus (COVID-19) pandemic, Hozier did live stream performances to raise money for the Irish Society for the Prevention of Cruelty to Children.