What Is Hozier's Real Name?
What is Irish musician Hozier's real name?
Before he released his iconic hit song 'Take Me to Church', Hozier wasn't a big name in the music industry. Today, his name has made it to mainstream media, and he continues to wow audiences with his stunning vocals and songwriting chops. Hozier has been in the limelight for quite a while now, and as a celebrity, people typically want to know everything about the star, including his real name.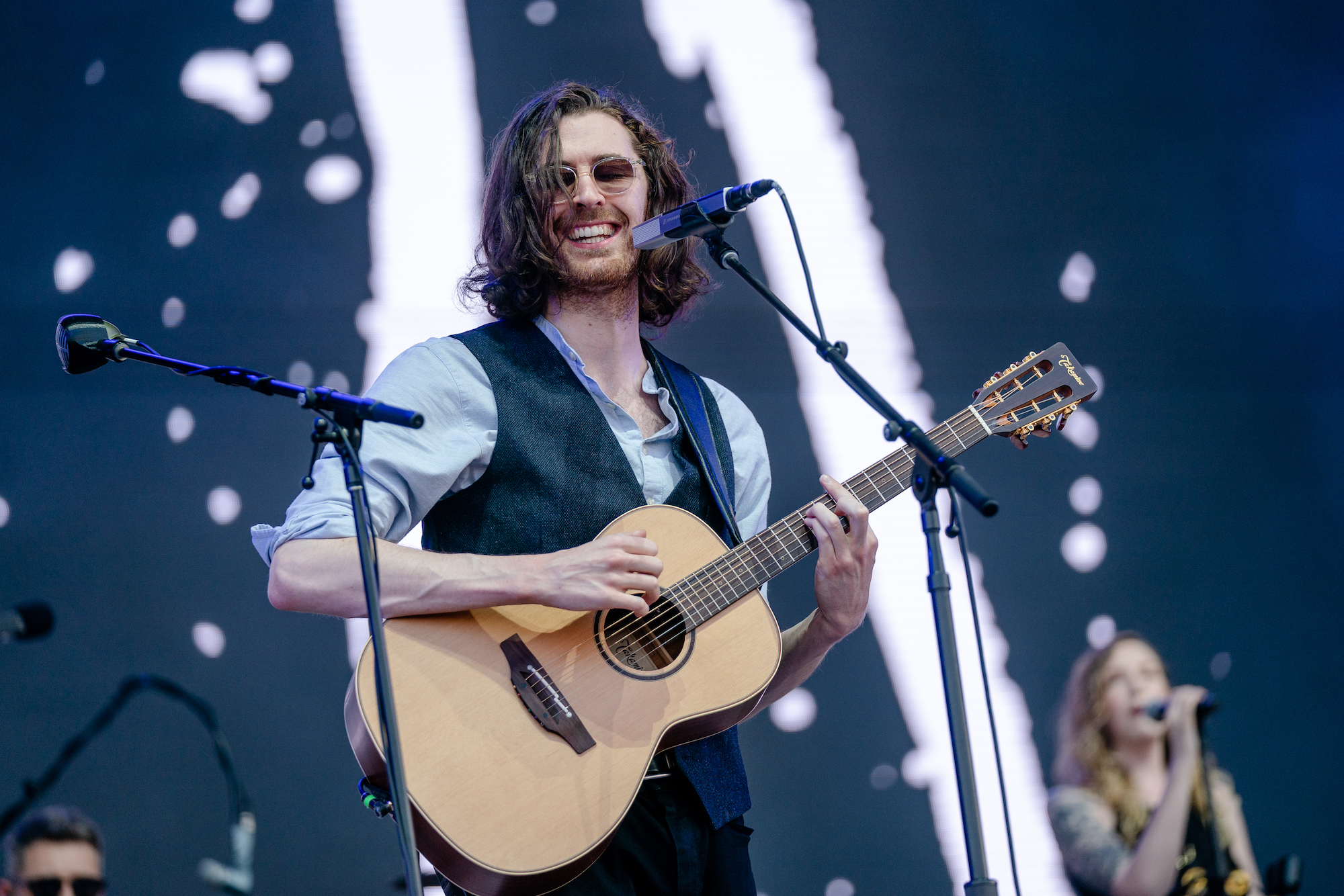 What is Hozier's real name?
Although Hozier goes by a mononym, his full name is Andrew John-Hozier Byrne. The star told Interview Magazine that the name comes from his grandmother's side. He explained that when he released his first EP, he used the name Andrew Hozier Byrne but later decided to shorten it to the first part of his double-barreled surname.
The star reckoned that using his full name as a stage name would be "quite a mouthful." So he decided to shorten it to something fans will be able to remember. The star toured and sang with the Trinity Orchestra from 2007 until 2012. In 2011 Hozier opened for Alex Winston and the following year appeared as one of Billy Ocean's backup singers.
Things were going slow for the struggling artist, and he ended up going back home. Hozier's breakthrough came in 2013 when he released his hit song 'Take Me to Church.' The video immediately went viral after its release in September that year.
Hozier told Rolling Stone that he remembered getting a text from someone who informed him that the song was getting more than 10,000 views every hour. The song's success (it currently has almost half a million views on YouTube) attracted significant labels who wanted to work with him. Soon the calls for live performances came in, and he found himself in America for the first time.
Since then, Hozier has appeared on Saturday Night Live, which marked his US debut. He also performed alongside Ariana Grande and Taylor Swift in the 2014 Victoria's Secret Fashion Show. Interestingly, his self-titled album containing the song 'Take Me to Church' was painted by his mum.
What has he been up to lately?
After the success of his first album, Hozier released another album in 2019 called Wasteland, Baby!. In March 2021, he appeared in the Late Late Show. In 2020 the star did several live-streamed performances to raise awareness and funds for the Irish Society for The Prevention of Cruelty to Children.
The singer is also part of an organization by Irish celebrities like Saoirse Ronan called Home Sweet Home. He has also openly shown support for the Irish abortion referendum and the Black Lives Matter movement.
Hozier's bio
Hozier was born on March 17, 1990, to Raine Hozier-Byrne and John Byrne. Raine was an artist, while John held two jobs as a bank worker by day and a local blues drummer by night. Growing up, Hozier didn't flourish in school and considered it 'a monotonous nightmare'. The star described himself as an 'unfocused student' and 'class clown.'
Before hitting it big, Hozier worked at a golf course scrubbing toilets. While this job may seem like a far cry from the fame and success the star is experiencing today, he enjoyed it and termed this period in his life as a "good experience of hard work."
When he was 15, Hozier started writing songs and even taught himself how to play the guitar. Despite growing up in an Irish and Quaker household, Hozier attended the Catholic St Gerard's School. He would later attend Trinity College in Dublin to study music education. The college refused to give him a year's deferral after he missed his exams to record demos.