Hugh Grant: Fans Are Losing It Over the 'Love Actually' Star's Middle Name
Hugh Grant has an interesting middle name that seems to resurface as a novelty every five years.
Hugh Grant, who recently starred in the HBO series The Undoing and the mock-documentary Death to 2020, is making headlines once again. But it's not for a starring role. While Grant's middle name isn't news by any means, that hasn't stopped fans from rediscovering the actor's fascinating full name and having some fun with it on Twitter.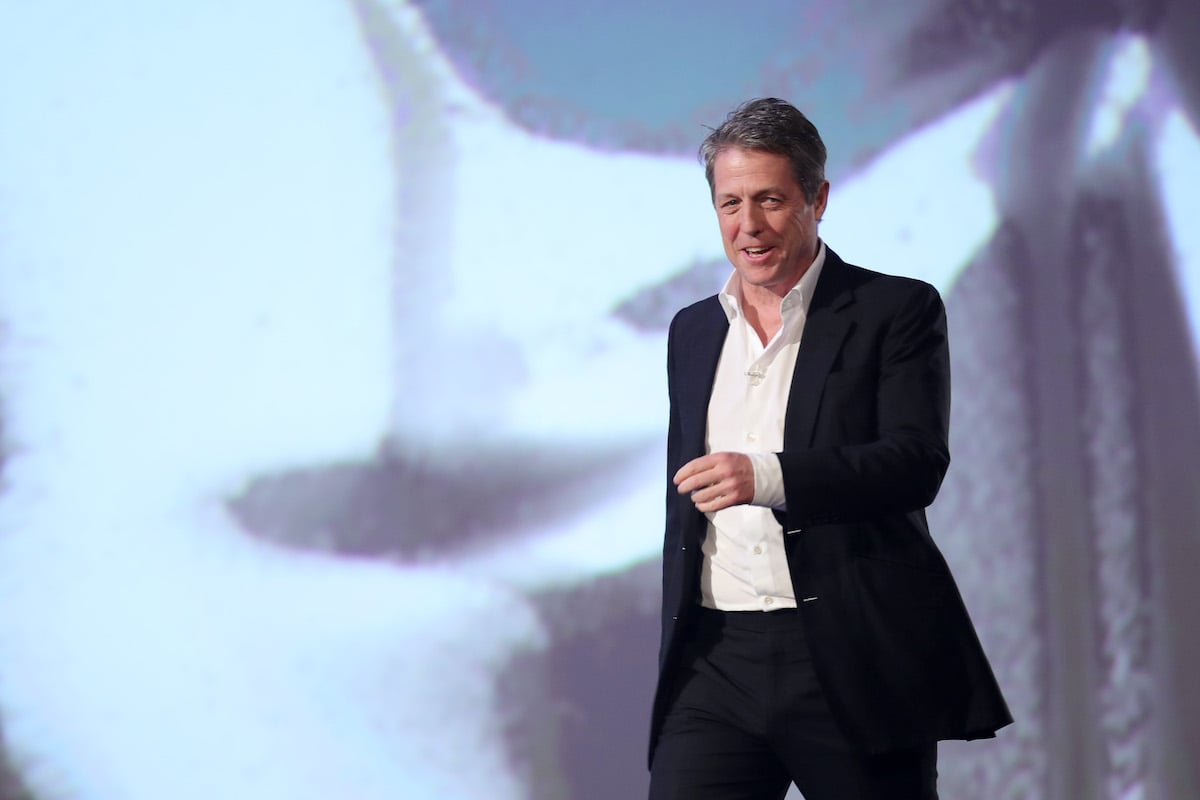 The 'Sense and Sensibility' star recently presented Ang Lee with a BAFTA Fellowship 
Grant was a starring role in the 1995 drama Sense and Sensibility. It only made sense for him to present director Ang Lee with the British Academy of Film and Television Arts (BAFTA) Fellowship on Apr. 10, 2021. 
"His career has been almost preposterously successful," Grant delivered in his signature deadpan fans have come to love. Grant addressed Lee's range in movies, which include the Taiwanese Eat Drink Man Woman, Brokeback Mountain, and the "exquisitely acted" Sense and Sensibility. 
Grant fans were living for the humor in his presentation, but many were grateful for another reason. The actor recent presence in the spotlight has caused a popular fact about the Notting Hill star to resurface — his middle name. 
Hugh Grant's middle name is Mungo 
The Undoing star's full name is Hugh John Mungo Grant, which is pronounced exactly the way you would think. Unfortunately, having the John first means he can't technically bear the nickname "Humungo." Still, that hasn't stopped fans on the internet from making jokes about Grant's middle moniker. 
Grant's middle name has resurfaced before. In 2016, the internet couldn't stop talking about the hilarious fact when a commenter on Jezebel wrote: "I just found out one of his middle names is Mungo. I also just found out that Mungo is a name that exists and similarly can't stop laughing." Now, five years later, Twitter seems to have rediscovered Grant's middle name and all of the jokes that come naturally with it. 
Fans on Twitter joke about Hugh Mungo Grant
Again, Grant's middle name has been public knowledge for many years! In fact, people have been talking about Grant's middle name since at least 2011 on Twitter. But the internet's rediscovery of Hugh Mungo Grant is a magical thing. 
"Melting down at the discovery that Hugh Grant's middle name is Mungo," a Twitter user pointed out. "Humongo Grant. Someone held a tiny newborn infant in their arms and said, 'This is my baby, Humongo Grant.'"
"His parents were like, 'wouldn't it be funny if —' and then actually did it," said another tweet. "I absolutely love that we as a society discover this every five years," said another. 
Others were quick to point out how Grant's first middle name, John, prevents him from becoming "Hugmungo" Grant. Then there's this tweet: "Found out the other day that Hugh Grant's full name is Hugh John Mungo Grant, as in 'huge-a-mongo Grant.'"
What does Hugh Grant's middle name 'Mungo' mean? 
Grant's family lineage has been described as a "colorful Anglo-Scottish tapestry," from which the middle name "Mungo" was likely derived. According to NameBerry, Mungo is a name of Scottish origin.
"Mungo" translates to "my pet." It is also the name of the patron saint of Glasgow, also known as Kentigern.