Hugh Grant Is Related to Queen Elizabeth, George Washington, and Alexander Hamilton
Actor Hugh Grant has some notable ancestors.
One celebrity of Hollywood is Hugh Grant. Fans will recognize him from hit films like Bridget Jones's Diary. He also starred in the romantic comedy Love Actually. While many people enjoyed the dancing scene, the actor had questions about it when filming. 
While the beginning of his career was rocky, Grant was able to make his way to stardom. In a way, being famous is in his blood. After all, Grant is related to figures like Queen Elizabeth II and George Washington. 
Hugh Grant is from England
Born on September 9, 1960, Grant grew up in London, England. His acting credits list a shortened version of his real name.
Grant's middle name is Mungo, which was amusing to many fans on the internet. The actor comes from Anglo-Scottish ancestry, so Mungo likely derived from the Scottish word for "my pet." 
Grant was born into a military family, but he decided to pursue a career in acting. He joined the Oxford University Dramatic Society, where he starred in his first film Privileged. Despite initially viewing acting as a creative outlet, Grant started his career soon after graduating. 
In 1987, Grant met actress Elizabeth Hurley while filming for Remando Al Viento. The two would be in a relationship for 13 years before breaking up. However, they remained on good terms, and Grant is on the godparents for her child.
Currently, he is married to Swedish TV producer Anna Eberstein. 
Romantic comedies helped launch Hugh Grant's career
After making his film debut, Grant worked in a variety of jobs. He has written comedy sketches for TV shows and helped produce radio commercials.
The star soon took on small acting jobs. Reflecting back, Grant felt his early roles were not the best quality and almost ended his career. 
To his surprise, Grant received the script for the 1994 film Four Weddings and a Funeral. After the success of the film, he found steady work.
Many of the actor's following roles were for romantic comedy movies. Other notable works include Love Actually and Paddington 2. 
Grant has won several awards, including a Golden Globe. Eventually, he stepped away from the spotlight for a while because he did not want to be typecast for rom-com movies. Grant did return to acting to film for The Undoing. 
Hugh Grant is related to other well-known people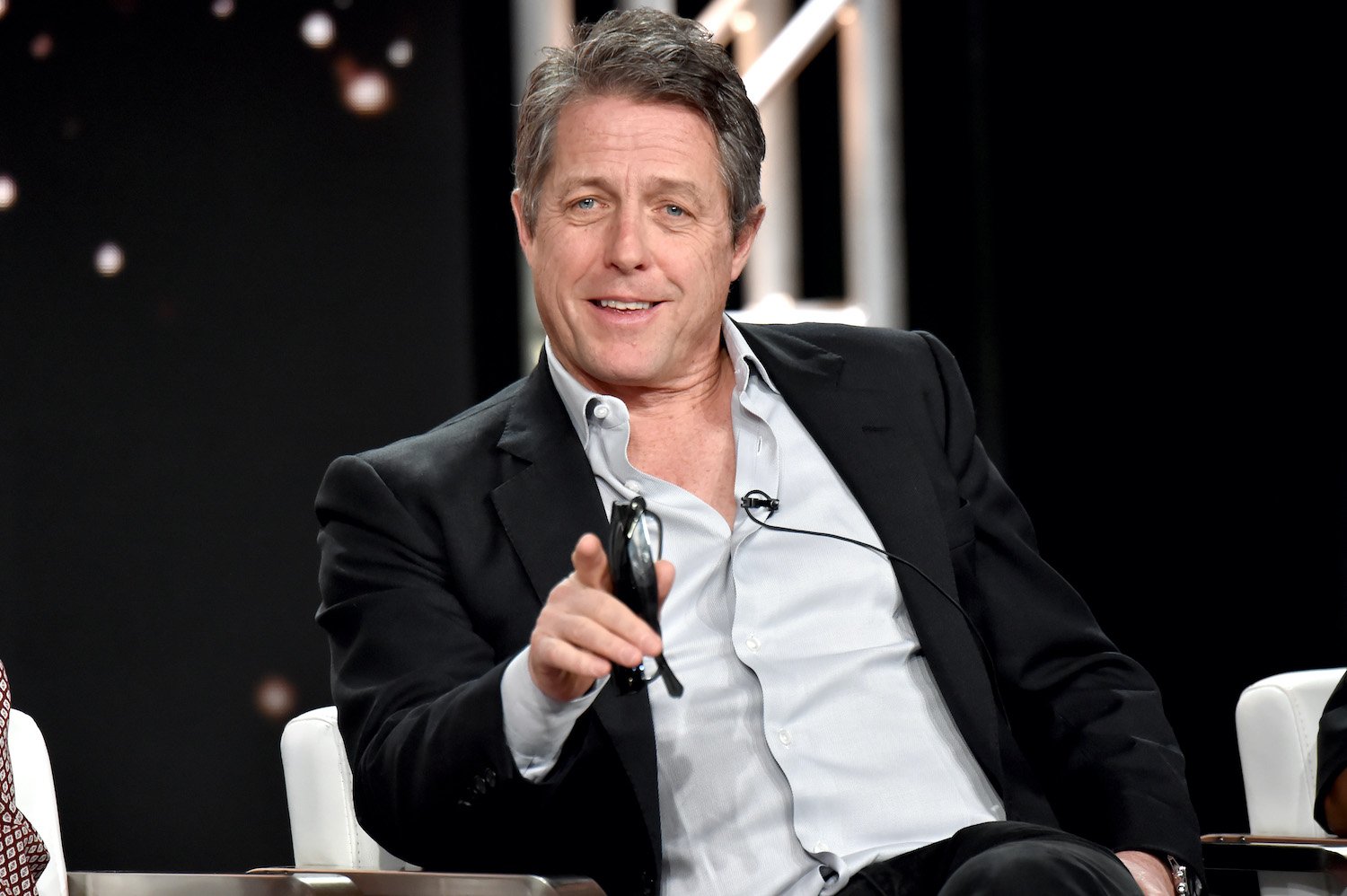 People are aware of several of the British royal family members are since some them frequently make headlines. However, the family tree is a lot larger than originally expected. Looking back hundreds of years, one can find dozens of people related to Queen Elizabeth II. 
According to Insider, Grant is the ninth cousin, once removed, of the Queen. He is related closer to her than other celebrities. His lineage goes all the way back to King Henry VII of England and King James IV of Scotland. 
Grant's ancestry does not stop with British royalty. He also can be tied to some historical figures of the United States. The actor is distantly related to George Washington, Alexander Hamilton, and Thomas Jefferson. 
A little bit about King Henry VII
Britannica reports that King Henry VII was born in 1457 and died in 1509. His reign began in 1485, and he ruled England for 24 years until his death. King Henry VII's other titles include the Earl of Richmond, and he governed Ireland as the Lord of Ireland. 
One of the memorable actions that King Henry VII took during his reign was ending The War of the Roses. The fight was between the houses of Lancaster and York. In the end, the King founded the Tudor dynasty.