Hugh Grant Revealed Why Playing Narcissists Was a 'Relief' After Mr. Nice Guy Rom-Com Roles
Has Hugh Grant left behind the nice guy roles forever? During an interview for NPR, Grant shared the "relief" that came from moving on from those types of roles to playing more narcissists.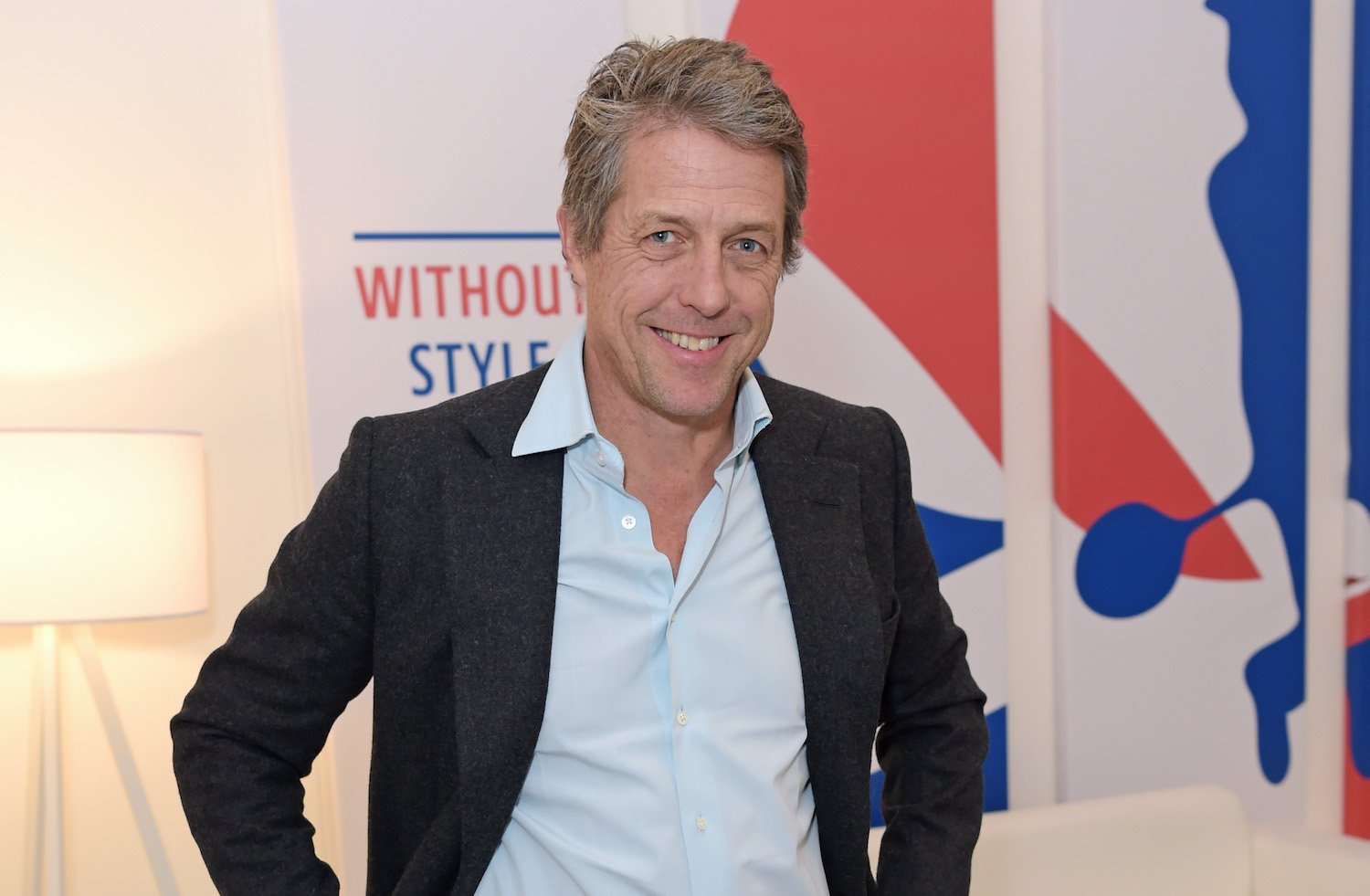 Hugh Grant is happy to take on meatier roles
Grant was known for some time as a rom-com leading man but is enjoying moving past that lighter work in favor of roles that are more substantive.
In a Dec. 1 interview with NPR Fresh Air, Grant explained how playing those rom-com roles were "a thankless task."
"It's alarming how many pretty unpleasant narcissists I've played or been offered in the last six or seven years," Grant explained. "It's certainly been a blessed relief after having to be Mr. Nice Guy for so many years — which is a thankless task for any actor."
Grant did use some of his talents for playing a nice guy for the role of Jonathan on the HBO series The Undoing, explaining how he brought some of his "rom-com charm" in the first episode. "I also tried always to just keep something vaguely unsettling about him, even in episode 1. Is this guy too good to be true?," he explained.
Grant's role in 'The Undoing' involved some research
Grant explained how he had a grasp of playing a narcissist for The Undoing, joking, "because there's plenty in my business."
"I've also spent a good deal of the last decade surprisingly close to politicians, and they rival anyone I know in show business for narcissism," the actor noted. "I'm a great believer in whoever said, "Politics is show business for the ugly." That is absolutely true, [there is] extraordinary egomania going on there. So I've seen a lot of that stuff up close."
Grant did work to better understand the mindset of a narcissistic doctor, explaining, "The bit I didn't know a lot about was doctors and at what point their marvelous abilities to cure can curdle them into something a little creepier — where the ego starts to take over. It's more about, "I'm such a wonderful doctor and I'm not sure I really care if this person lives or dies as long as I can test my new theory and then win another prize or get another chair of some teaching hospital' or whatever."
He explained how in speaking with doctors, he found them "all much too nice. They were lovely people who I keep in touch with to this day." Grant did find another doctor through his brother and his wife, who told him, "'You need to meet this guy because he's the one that all the ladies want to go to for their knee operation, even when there's nothing wrong with their knee.'"
"So I went to see him and he was very charming and well-dressed and likable and I thought he was very useful to me," the actore explained. "I don't doubt he's an absolutely wonderful doctor, but you could see some narcissism there as well."