Hugh Grant Says This 'Massive Turkey' Movie Almost Ruined His Career
Hugh Grant was once a busy young actor who seemed to be everywhere and could melt hearts with his crooked smile.
But although the celebrity starred in several successful films, at one point Grant dropped out of the public eye. What pushed him into an acting hiatus after being Hollywood's golden boy? The star says that one film he starred in was bad enough to send him to acting time out for years. 
Hugh Grant's rise to fame
Britannica reports that Grant was born in London in 1960. When he went to university at Oxford, he studied English before deciding in his last year to pursue acting. He'd been acting for a number of years, appearing in a handful of films that got little notice when he landed his breakthrough role in 1994.
The movie, Four Weddings and a Funeral, was a heartwarming comedy that became an international blockbuster. He won a Golden Globe Award for Best Actor for his role in the movie and his career as a handsome leading man was launched. 
He went on to star in a number of successful films, including Notting Hill, Bridget Jones's Diary, About a Boy, and the iconic Love, Actually. For about 15 years Grant seemed to be constantly in the theaters, playing an endearingly flawed hero.
But then came a movie that changed everything.
The movie that went wrong
RELATED: Hugh Grant Reveals Why He Left Acting and What Inspired Him To Do 'The Undoing'
According to The Guardian, in 2009, Grant starred in a movie called Did You Hear About the Morgans? The plot of the film from director Marc Lawrence didn't sound like something that would impact Grant's career in such a lasting and negative way.
Grant played Paul Morgan, who seems to be headed for divorce from his wife, Meryl (played by another huge star of the day, Sarah Jessica Parker). The couple is struggling because they've grown apart, and Paul has been unfaithful. 
But just as the couple is about to part ways, they witness a gang-involved murder. To keep them safe so they can testify in court, law enforcement whisks them away and hides them in Wyoming. There, as they're forced to live a simpler, slower-paced life, Meryl and Paul find a way to reconnect and start anew.
Unfortunately, the movie wasn't well-received, to say the least. In fact, audiences and critics seemed to hate it.
Life after 'The Morgans'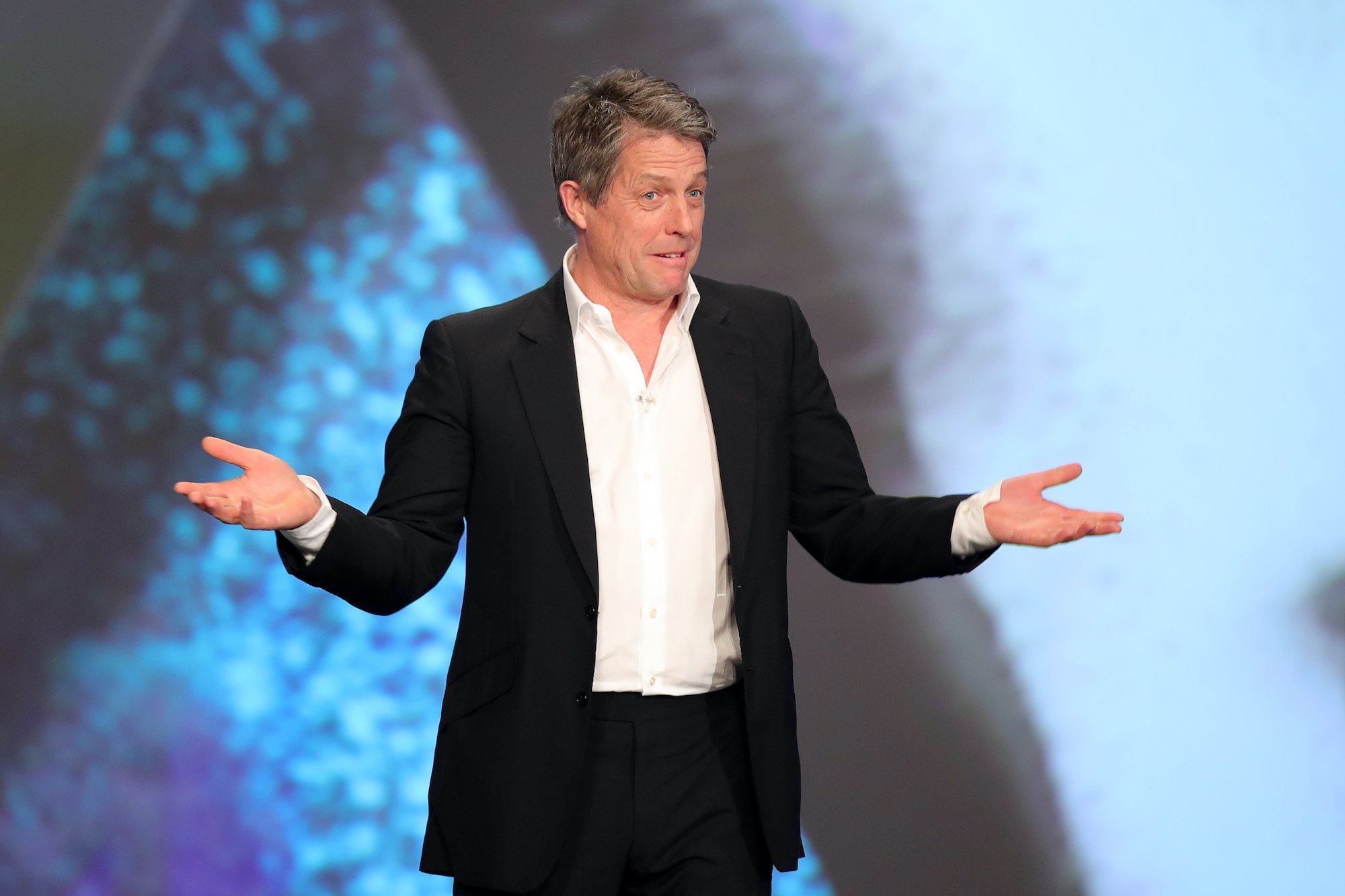 After the embarrassing flop of Did You Hear About the Morgans?  Grant seemed to fade away for a few years. He appeared in a few small projects, but he was mostly involved in other things outside of acting.
In 2016, he started to make his way back into the public eye in the movie Florence Foster. He's worked steadily since then, most recently in the popular miniseries The Undoing. 
Best Life reports that Grant explained in an interview what happened to take him away from Hollywood for a while. He said he hadn't been enjoying acting for a few years when he had the bad luck to try his hand at a movie that didn't work out well.
"Hollywood gave me up because I made such a massive turkey with that film with Sarah Jessica Parker [Did You Hear About the Morgans?]," Grant said. "Whether I wanted to or not after that, the days of being a very well-paid leading man were suddenly gone overnight. It was slightly embarrassing, but it left life free for other things,"
Grant spent those years away from acting focused on political activism and a campaign to reform press regulations.
It sounds as though the break wasn't a bad thing for Grant. He had a chance to do other things that mattered to him, and when he was ready to return to acting, he was able to start exploring more serious roles. These days he seems to be enjoying the work again, and his fans are certainly happy to see him back.