Hugh Grant Was Uncomfortable Preparing for This Movie Scene: 'That Was 1 of the Low Moments of My Career, if Not My Life'
Hugh Grant has won fans over in many charming roles and, while he's been fond of many of his performances, he admitted during an NPR Fresh Air interview that "one of the low moments" of his career was preparing for a scene in the movie Music and Lyrics.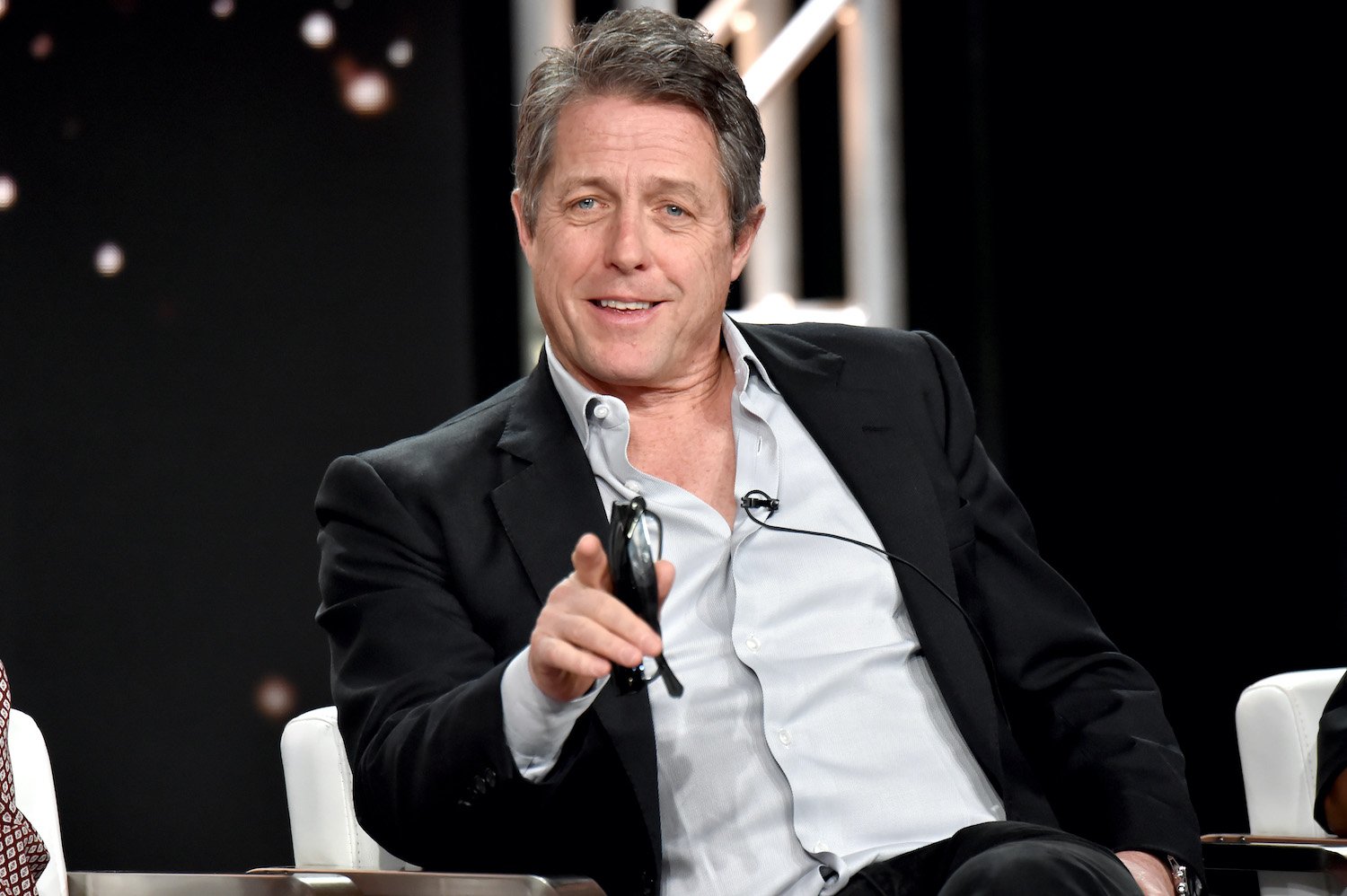 Hugh Grant talked about 'Music and Lyrics'
Grant has an ease on screen, but there was one scene in Music and Lyrics that was a bit excruciating for the actor.
He plays "a washed-up lead singer and songwriter from an '80s hairband" and Fresh Air host Terry Gross commented, "it's just a really fun film." There was one standout experience from filming it, however, that Grant didn't enjoy.
The actor freely admitted that his singing was "not good" in the movie, comparing himself to Julie Andrews, "which is not great for rock or pop, much too annunciated."
He added that his co-star Drew Barrymore "is a horrendous singer," something he believes she would be OK with him sharing. "But what they do with computers now is so brilliant in terms of putting you in in tune, that you just wouldn't know," he added.
"She sounds brilliant," he said of the way he and Barrymore were able to cheat their lack of vocal talents.
Hugh Grant said practicing for the dance scene was painful
Bad singing aside, Grant recalled what was "much harder for me was strutting around on stage, kind of dancing and performing with a mic in my hand."
"They gave me a brilliant choreographer who [had worked with] Kylie Minogue and all those people, Britney Spears. And I think that was one of the low moments of my career, if not my life, was the first rehearsal with him," Grant explained.
"It was just him and a big boombox with some music in it in a vast rehearsal room somewhere in Manhattan," where the choreographer asked Grant to "move naturally." It didn't go well.
"He put on some music and I just stood still for 20 minutes," the actor explained. "He was not getting that out of a 40-year-old Englishman at 11 o'clock in the morning. So it was very difficult. In the end, I did those scenes on a sneaky combination of whiskey and lorazepam tranquilizers brought to me by my loyal makeup girl in a 7UP bottle."
He hated dancing in 'Love Actually' too
Grant admitted in a 2018 GQ video, while revisiting some of his iconic characters, how the dance scene in Love Actually was painful for him as well.
"The dancing scene was a terrible cloud hanging over the whole production for me," Grant revealed. "You know, it's hard enough to dance if you're English and middle-aged, even with six pints inside you, but by yourself, so stone-cold sober, at seven in the morning, in front of a film crew — to freak out was going to be misery."
He continued, "Not only that, but I thought the scene had the capacity for being the most excruciating scene ever committed to celluloid. And there are plenty of people who still think it is. But equally there are lots of people who seem to love it."
He told Gross, "These are terrible things to have to do if you're an uptight Englishman."