Hugh Grant's Views on Filming Sex Scenes Is Major TMI
The movies may make everything look and feel real, but actors have to do a lot to prepare for the film they're in. Yes, this includes getting comfortable enough to do those sex scenes, which not all actors will do.
Of course, as they get more seasoned or if they have good chemistry with their fellow scene partner, these film moments probably get a lot easier. No one knows how these scenes truly go down on set except the people in the room, so when fans are given an inside look at what really happens, they jump at the chance.
Famous rom-com actor Hugh Grant shares what it's like to film a sex scene.
Hugh Grant is a rom-com king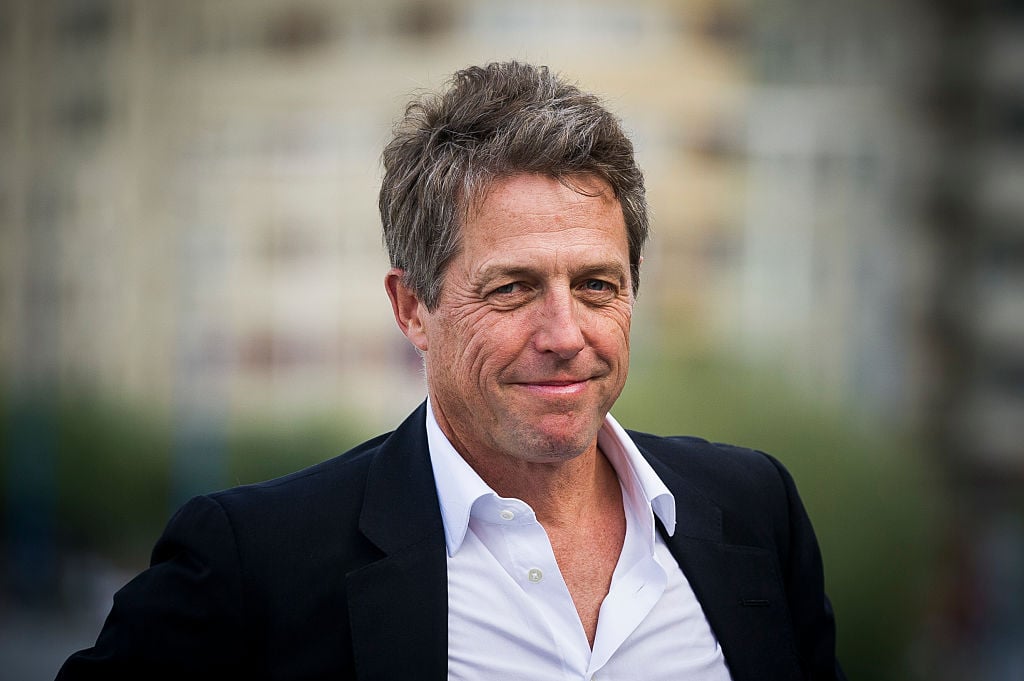 Grant has been doing romcoms since the 90s, with movies like Bridget Jones's Diary, Notting Hill, Love Actually, and Nine Months. He's made a career of playing the awkward romantic lead.
While he's done a few movies outside of this mold — he played a selfish narcissist Will in About a Boy — he tends to fall back on the roles he's best known for. In fact, being fit into this mold is one of the biggest regrets of his career.
Not necessarily because of being in the rut of repeat romcoms, but because he regrets not being more in-the-know about "navigating fame and success." Who knows, if he had, maybe we'd have a different Grant on the big screen?
What about those sex scenes?
In an interview he gave with W Magazine, the question of love scenes came up. With his movies Four Wedding and a Funeral and Notting Hill having some of the more romantic of love scenes around, they wondered what his views were on those intimate scenes.
Of course, Grant being Grant, he answered very candidly. He admitted that loves scenes are challenging and are a mix between "sentimentality and yuck."
He also says that sex scenes are quite something. Most people think that they'd be horrible and completely unsexy, and that's probably true for most — they're just a bit unnatural.
But for Grant, he shared quite the TMI bombshell. Turns out, he's "always found filming sex scenes to be quite a turn-on," saying: "I like the experience of being in a sexual position when you're not supposed to be in one."
Other things Hugh Grant is famous for
Maybe it shouldn't be surprising that he feels the way he does about sex scenes. After all, he's made quite the career out of being famous for things beyond acting.
In 1995, Grant was in a relationship with actress Elizabeth Hurley when he became famous for something else. He was caught cheating on Hurley with a sex worker.
He and Hurley are still friends to this day, but they did split in 2000 after 13 years together. This isn't that big of a surprise since he's one that doesn't believe in monogamy.
But would you guess that he's related to royalty? He's related to both King Henry VII, the first monarch of the Tudors, as well as King James IV of Scotland. He's also known as a kind of whistleblower for exposing Rupert Murdoch-backed journalists that were hacking into celebrity phones and is quite involved in politics.