Hugh Hefner's Widow Crystal Says She Was 'Exploited Like Never Before' at the Playboy Mansion
Hugh Hefner's widow, Crystal Hefner, recently took to Instagram in an emotionally-charged post. She explained that she was "exploited like never before" in the caption of a recent selfie. Crystal Hefner has been quiet since her husband's death in 2017. Why is she coming forward about her marriage and life at the infamous Playboy mansion now? What did she experience during that time in her life?
Hugh Hefner's final wife
The E! reality TV show The Girls Next Door aired in the 2000s, giving viewers a glimpse into the opulent lives of the many girlfriends of Hugh Hefner at the Playboy mansion. Over the last few years, however, some of the women who appeared on the show have started talking about the darker aspects of their lives there with Hefner.
Crystal Hefner joined the show after Holly Madison left the mansion and went on to marry Hugh Hefner in 2012. They remained married until he passed in 2017. Since then, she has continued to work for the Hugh M. Hefner Foundation. She's also spent much of her time traveling.
Crystal Hefner shared on Instagram earlier in 2022 that she had "removed everything fake" from her body. She said she would not post future "scantily clad" photos of herself. Crystal Hefner went on to explain that she was proudly empowered by modesty these days. She said it felt better for her internally and would likely stay that way for the rest of her life.
Crystal Hefner stayed through some 'wild times, calm times'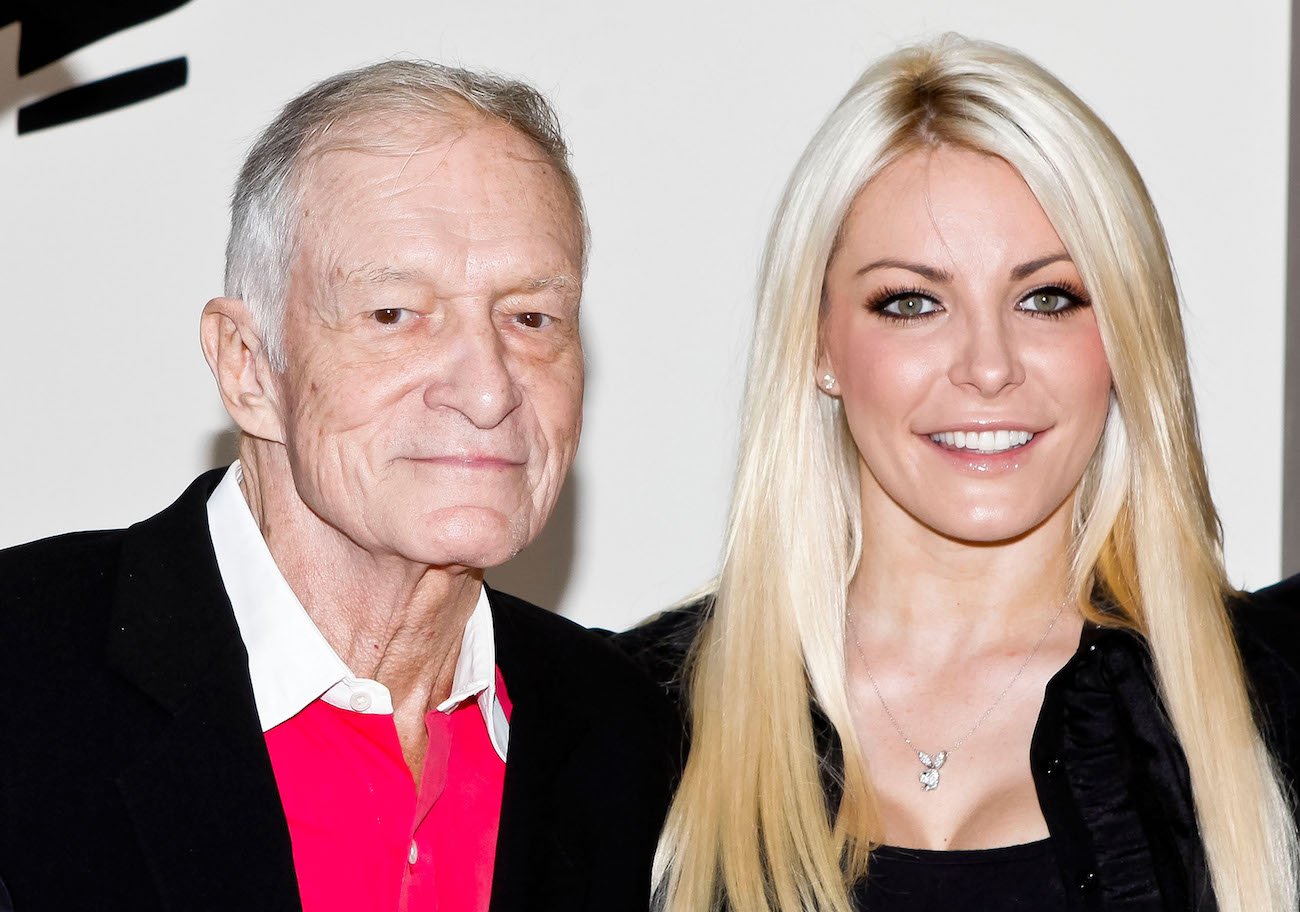 Crystal Hefner recently posted on Instagram that she had been part of Hugh Hefner's world for more than a decade. By the time she left, the model explained a third of her life had passed. She was only 26 when she married Hugh Hefner who was 86.
Insider reported that she stayed with Hugh Hefner "through wild times, calm times, and all the times in between" until his death in September 2017 from natural causes. She has only started talking about that time in her life. Crystal Hefner explained that she chose to be private over the years because, at heart, she's an introvert. She found the mansion a sanctuary in some way and in other ways, she says she was exploited.
Crystal Hefner compared life in the mansion with Hugh Hefner, a man 60 years older than her, to "trick or treating at a house" and then not being allowed to leave for a decade. There are hints, according to Insider, that she's working on a memoir.
The timing is interesting since the late magazine editor faces growing scrutiny. Many accusations of misconduct have been made by past girlfriends and Playboy employees in "Secrets of Playboy," the 10-episode A&E docuseries that debuted in January.
The accusations against Hugh Hefner
One claim of misconduct came from Madison, who dated Hugh Hefner from 2001 to 2008. Madison claims that Hugh Hefner took and distributed nude photos of intoxicated women after nights out. In a tweet, Madison said she found and destroyed thousands of such photos. The claim was confirmed by Crystal Hefner herself.
Hugh Hefner's son, Cooper Hefner, spoke out about the accusations made against his father in a recent statement on Twitter. The tweet was posted before the premiere of Secrets of Playboy. The statement explained that while many didn't approve of his father's particular lifestyle, Hugh Hefner was not a liar. Cooper Hefner went on to say his father lived honestly and was sincere in his approach. 
Cooper Hefner says the "salacious stories" will be a study in "regret becoming revenge." He said his father cared deeply for people and was generous in nature.
In Crystal Hefner's Instagram post, she said that she was ready to tell her story. She said she was ready to tell the world what her life was really like. She wrote, "How my personal path led me to Hef's 'shangri la' and what I wish every woman would know."
RELATED: Inside Holly Madison's 'Cycle of Misery' During Hugh Hefner Relationship