Hugh Hefner's Friend Defends Him After A&E Playboy Documentary – 'Everybody Has Choices'
An explosive documentary about Playboy publisher Hugh Hefner painted him in an abusive light. But Hefner's friend Jonathan Baker says the women featured in the film made choices that perhaps they simply weren't happy they made.
The 10-part A&E documentary series, Secrets of Playboy dove into the dark side of life behind the gates of the Playboy mansion. Former girlfriends, employees, and friends are featured in the docuseries. And some made scathing accusations of being drugged and sexual assault. Sondra Theodore, one of Hefner's girlfriends in the '70s said about Hefner: "I saw clearly that we were nothing to him. He was like a vampire. He sucked the life out of all these young girls for decades," (via CNN).
But Baker, who backed up girlfriend Holly Madison's claim that Hefner was angry she cut her hair agreed that the Playboy mansion was Hefner's world. "I remember when she cut her hair," Baker remarked. "He was very unhappy about it. Yup, his world."
Jonathan Baker said Hugh Hefner was an 'honest, earnest man'
While he agreed that the mansion was Hefner's "world" Baker said choices were made that perhaps were later regretted. "The Playboy Mansion is the inner sanctum," he remarked in a video statement.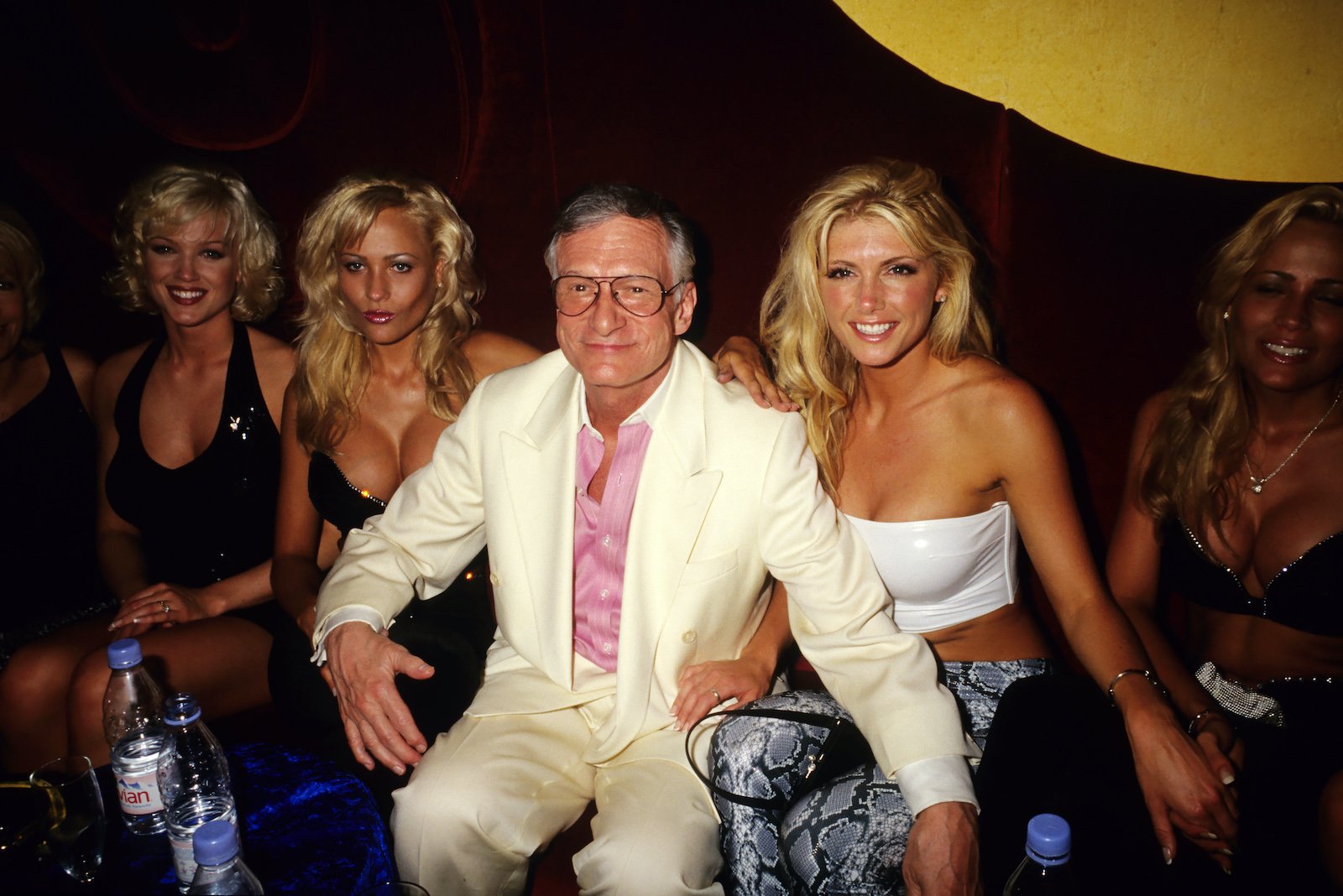 "It was the playground of somebody who was very successful," Baker continued. "It just happened to be very sexually charged up there because it's Playboy. When you look at the man, Hugh Hefner and who he was to the world to the brand, to himself, to the women in his life. Everybody has choices and we all aren't going to be happy with every choice we ever made."
"But at the end of the day, I believe that Hugh Hefner was an honest, earnest man that was sexually charged in his environment. And there's nothing wrong with that," Baker added. "And it brought women to the forefront to explore that sexuality. What Hugh Hefner did in his private life was nothing compared to what Playboy did for the world."
Hugh Hefner's girlfriend Holly Madison said there were consequences to leaving
While some of the women could walk away from the Playboy mansion, Madison, one of Hefner's girlfriends said there were serious consequences for leaving.
"When I lived at the mansion, I was afraid to leave," Madison said (via EW). "Something that was always lingering in the back of my mind, I think since the very beginning, was that, if I left, there was just this mountain of revenge porn just waiting to come out."
"When you would go out with Hef, he's taking all kinds of naked pictures of these women, when we're wasted out of our minds, and he would print out like, eight copies for him and all the women," she continued. "[You would] pass them around. It's just gross."
She believes she had Stockholm syndrome
Madison said she ended up identifying with Hefner as her captor. And believed she was in love with him at the time.
"Stockholm syndrome is when somebody starts to identify with somebody who is their captor in some way," she said. "And I feel like I did that with Hef a hundred percent. Like, I never blamed him for any of the drama that went on. I always blamed it on the other women, you know?"
"Hef was innocent in my eyes," Madison recalled. "And then later, one of the girls was telling me how Hef always pits the main girlfriend against the other girls. This situation was going on for years since I came along." 
Hefner died in 2017 at age 91.