'The Girls Next Door': Hugh Hefner's Reality Show Originally Had an Entirely Different Premise
Hugh Hefner is a cultural icon and the face of Playboy. Before 2005, fans could only catch glimpses of Hefner's hedonistic lifestyle in Playboy magazine. But when The Girls Next Door aired on E!, viewers suddenly had a front-row seat to what life was like at the Playboy mansion. It's surprising to think the reality TV show almost wasn't at all about the Playboy models who lived in mansion.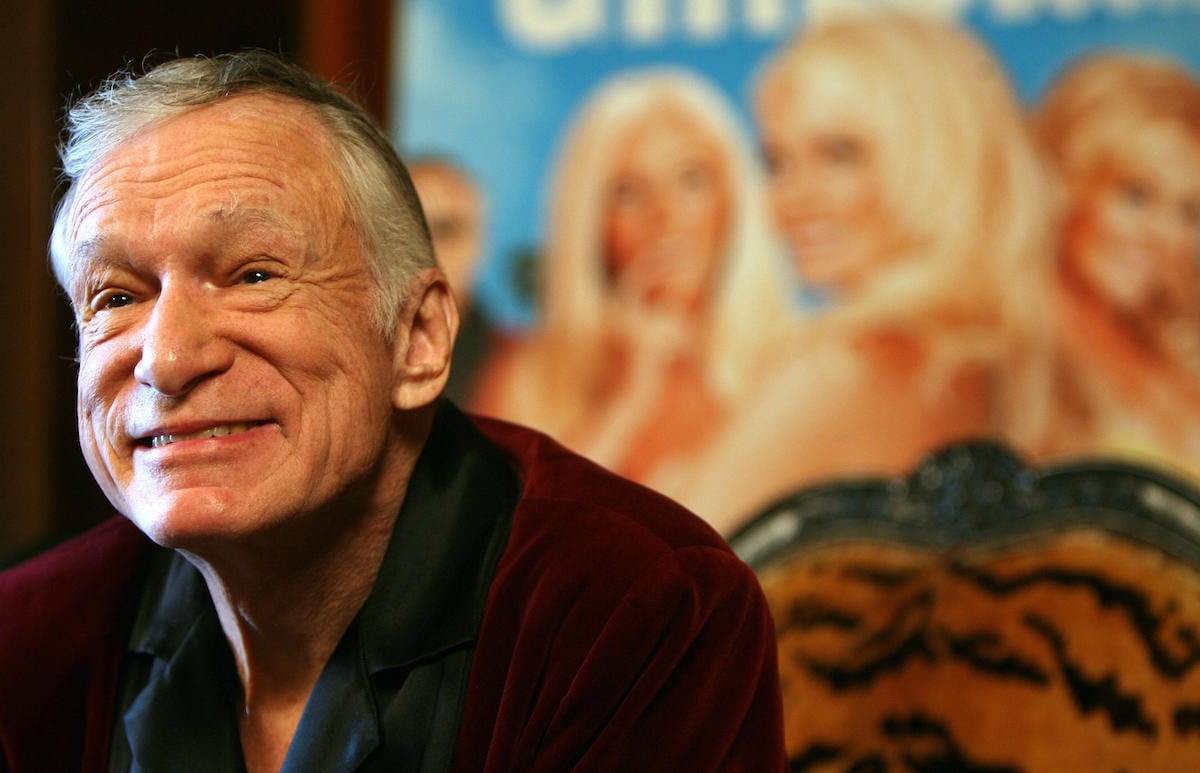 'The Girls Next Door' TV show pulled back the curtain at the Playboy Mansion
Located just a few feet from Sunset Boulevard, the Playboy mansion was originally built in 1927 for an heir to the Broadway and Bullock's department store fortune. Ironically, Hefner owned a Playboy mansion in Chicago before Barbi Benton, his then-girlfriend, found the 5.7-acre estate in Los Angeles and convinced him to buy it for $1.1 million in 1971.
Up until 2005, life inside the Playboy mansion was very exclusive. Only celebrities were invited to hang out there, despite the Playboy brand appealing to the every-man.
But when Hefner agreed to invite cameras in for an E! reality series, suddenly all bets were off. The Girls Next Door debuted in August 2005 and ran for six seasons until August 2010. The reality series followed Hef's "girlfriends" living in the mansion with a focus on Holly Madison, Bridget Marquardt, and Kendra Wilkinson. 
Hugh Hefner's reality series almost highlighted his role as a parent
When producer Kevin Burns first approached Hefner about doing a reality show, The Girls Next Door wasn't the original premise. Instead, he introduced the series as Hef's World. 
"The notion was Hefner raising his son's with his estranged wife living next door," Burns explained during Andy Cohen's series For Real: The Story of Reality TV. "[The show would feature Hef] going to PTA meetings and helping the kids with their homework." 
Burns said when he proposed the original idea to Hefner, he "almost killed" him. Hefner believed no one would want to watch that kind of show. Plus, as he pointed out to Burns, he didn't go to PTA meetings.
Instead, Hefner urged Burns to do a show about his life and the women he lived with. When Burns made a pilot for Hef's World focusing on Hefner's life at the mansion, the network liked it, but they wanted more from the girls.
And that's how The Girls Next Door came to focus on the very extraordinary life of the women in the mansion. "I would have been an idiot not to make a good show out of people living at the Playboy mansion," Burns admitted.
Kendra Wilkinson became the star of 'The Girls Next Door,' creating tension in the Playboy Mansion
Wilkinson was 19-years-old when Hefner introduced the reality show to her and the other women. At first, Wilkinson was against the idea. "Just don't film us looking like skanks," she said in an interview on Cohen's E! series.
"On camera, you saw us together and it was the trio," Wilkinson explained. "But off-camera, we would disappear into our own little worlds. We never bonded. We were not friends." 
RELATED: Why Backstreet Boy AJ McLean Admires Kris Jenner
According to Burns, Marquardt kept a stopwatch handy to track Wilkinson's screen time on the show. Burns said he tried to give each of the women equal time on the show, but Marquardt and Madison felt they couldn't keep up with Wilkinson. 
"It drove them crazy that Kendra was the gift that kept on giving," Burns said. "Whenever you turned the camera on her, you were going to get great television. The other girls felt they had to work harder for it."
Wilkinson went on to have a spinoff series on WeTV — Kendra On Top. The series followed her life and marriage to Hank Baskett.