Hugh Jackman is Done Playing His Iconic Marvel Hero, But He Hopes We Haven't Seen the Last of Wolverine
Hugh Jackman wants more Wolverine content.
While Hugh Jackman has never been more popular, the actor has decided to move on from the role that made him famous: the Marvel Comics character Wolverine. He played the famed mutant from 2000-2017.
Many fans of the character and the actor may lament this decision, Jackman made it for his own personal reasons. Despite having such a strong emotional connection to the character, he does want to see it filled again on-screen by someone else. 
So why is it that Jackman hopes we haven't seen the last of Wolverine? 
Hugh Jackman's history as Wolverine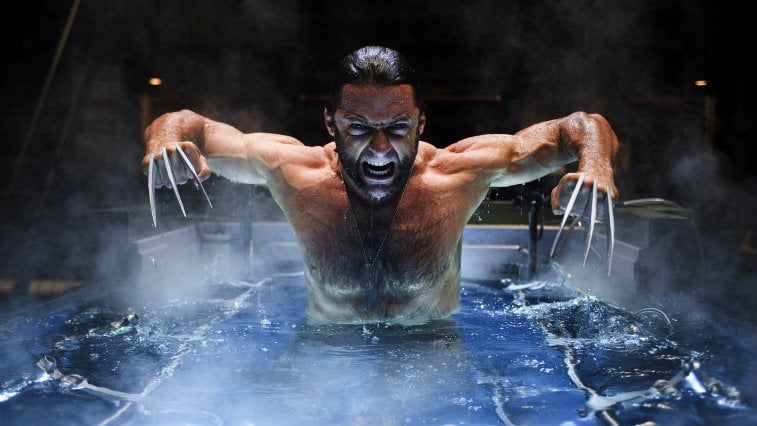 Jackman first played the role of Wolverine in 2000's X-Men. It was the first superhero film in the modern era of superhero movies — it paved the way for Sam Raimi's Spider-Man series and later, the Marvel Cinematic Universe. 
Jackman continued to play Wolverine in nearly every X-Men film after that, including: 
X2
X-Men: The Last Stand
X-Men Origins: Wolverine
X-Men: First Class
The Wolverine
X-Men: Days of Future Past
X-Men: Apocalypse
Logan
It was quite a run. Even before Jackman took the role, Wolverine was one of the most popular characters in comics. Jackman only elevated the character's profile as fans fell in love with his gruff but likable take on the part,
The final time Hugh Jackman played Wolverine
The final film in which Jackman plays Wolverine was 2017's Logan. It was Jackman and Patrick Stewart's goodbye performances for their X-Men characters.
At the premiere for the film, the two held hands as the movie ended and both wept. Stewart told Good Morning America that he knew he was done with the role at that point: 
"And then I saw him just do this [wiping an eye], and I thought, 'If Hugh Jackman can wipe away a tear, I can wipe away a tear.' As the credits rolled, I realized, you know, there is no better way to say goodbye to this than at this moment with a film like this, because it is so beautiful."
One can't imagine a better way to go out. Of course, speculation began to percolate about a possible comeback once Disney acquired Fox and the screen rights to the X-Men characters. 
Why Hugh Jackman hopes we haven't seen the last of Wolverine 
Although we've seen multiple comic book characters return from an on-screen death, this iteration of Wolverine is definitely finished. But does that mean the character won't pop up again in the MCU? The Wrap reported on Jackman's comments, and according to the star, he'd like to see someone else slide on the adamantium claws.
Jackman said that the Disney-Fox merger happened too late for him to join the MCU fun: 
"If seven years ago that had happened I'd be like, 'Oh yeah! But I knew it was the right time for me to leave the party — not just for me, but for the character. Somebody else will pick it up and run with it. It's too good of a character not to.

It's kind of like, 'You're on your way home and your friend rings you and goes, "Oh, dude, a new DJ just came on and the music is awesome, are you going to come back?" And you say, Sounds good but… no.' They're fine with someone else."
As sad as some fans may be that Jackman won't be back as the character, it sounds like he's taken a rather healthy approach to it. He saw his time with the character as having passed and is welcoming whoever plays the character next.
As Jackman indicates above, he's too rich of a character to end with the last run of X-Men films.