Hulu Just Added the Ultimate Thanksgiving Movie for November
Find out some of the Thanksgiving movies Hulu added to stream in November just in time for the long holiday weekend.
The new batch of movies Hulu added to stream for November 2019 includes many good titles for the family to watch over Thanksgiving. There aren't many Thanksgiving movies like there were for Halloween but you can still watch all the horror movies they added for October.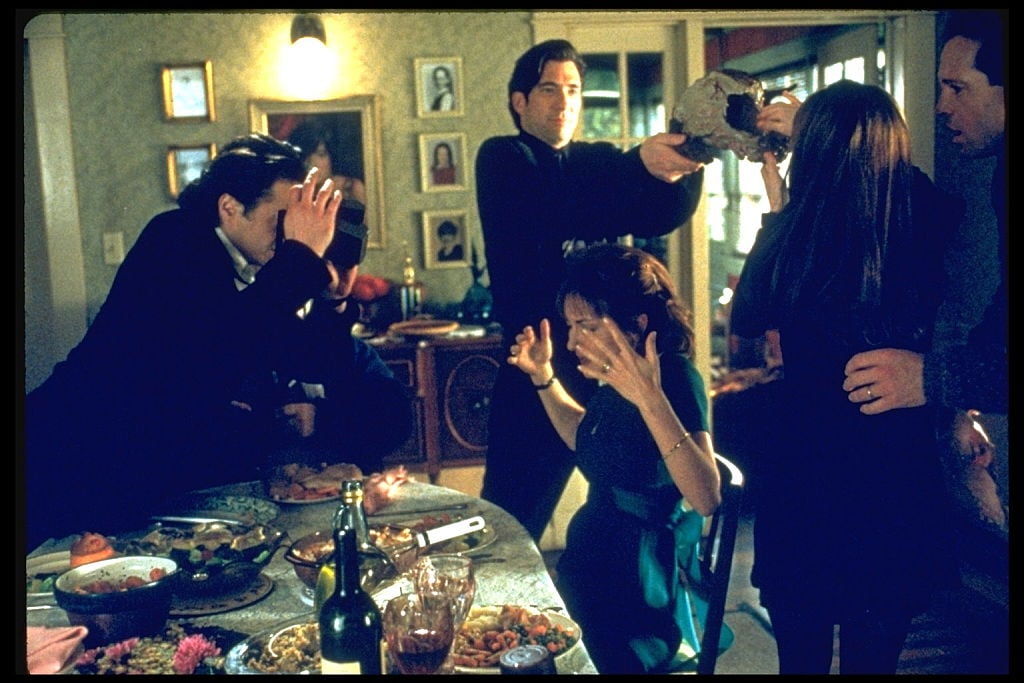 There is one Thanksgiving movie you can watch on Hulu this month, and several other movies relevant to the holidays. Here are some recommendations for Thanksgiving Hulu binging. You'll also want to watch Drop Dead Gorgeous one more time before it leaves the service November 30!
Hulu knows 'Home for the Holidays' is the best Thanksgiving movie ever
Most comedies about dysfunctional families end with a saccharine twist that everyone actually loves each other. Home for the Holidays doesn't sugar coat it. A dysfunctional family doesn't suddenly become supportive at the end.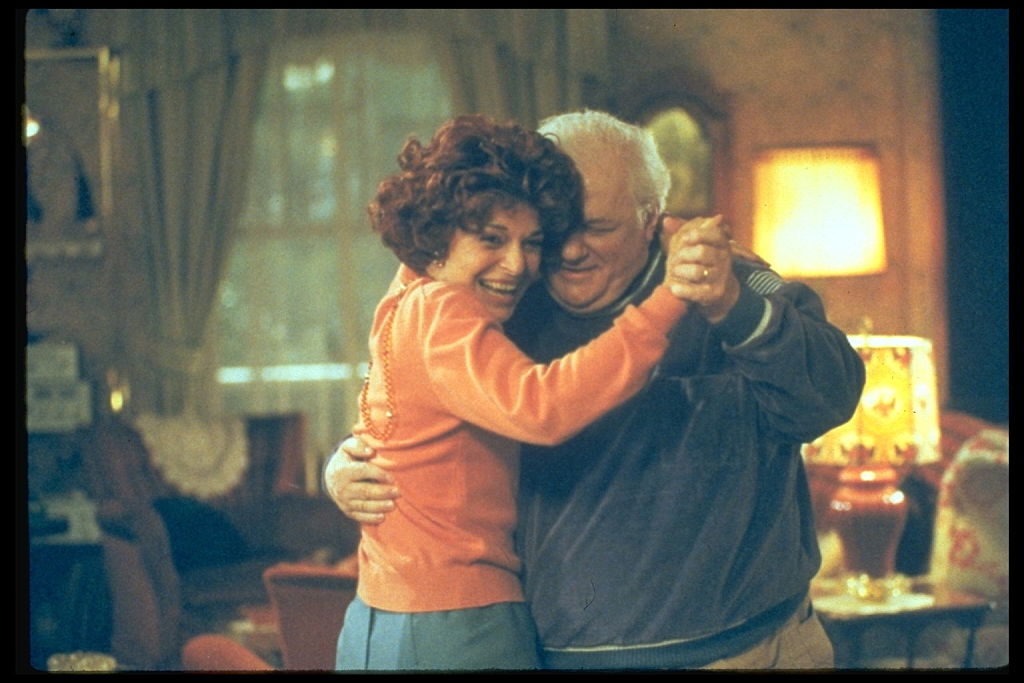 Holly Hunter plays a woman who has to go home for Thanksgiving during a crisis. She just lost her job and her daughter (Claire Danes) is planning to have sex with her boyfriend while mom's gone. The only person In her family she relates to is her brother (Robert Downey, Jr.). He's long since given up on relating to their family but they have each other.
Home for the Holidays was a monumental Downey performance and it was also huge to have a gay character in a mainstream studio comedy in 1995 (The Birdcage came five months later). Hunter conveys the endurance test of getting through the weekends with relentless characters like her mom (Anne Bancroft) and a brother-in-Law who never quite fit in (a refreshingly dark Steve Gutenberg). Her father (Charles Durning) gets the film's most poignant moment.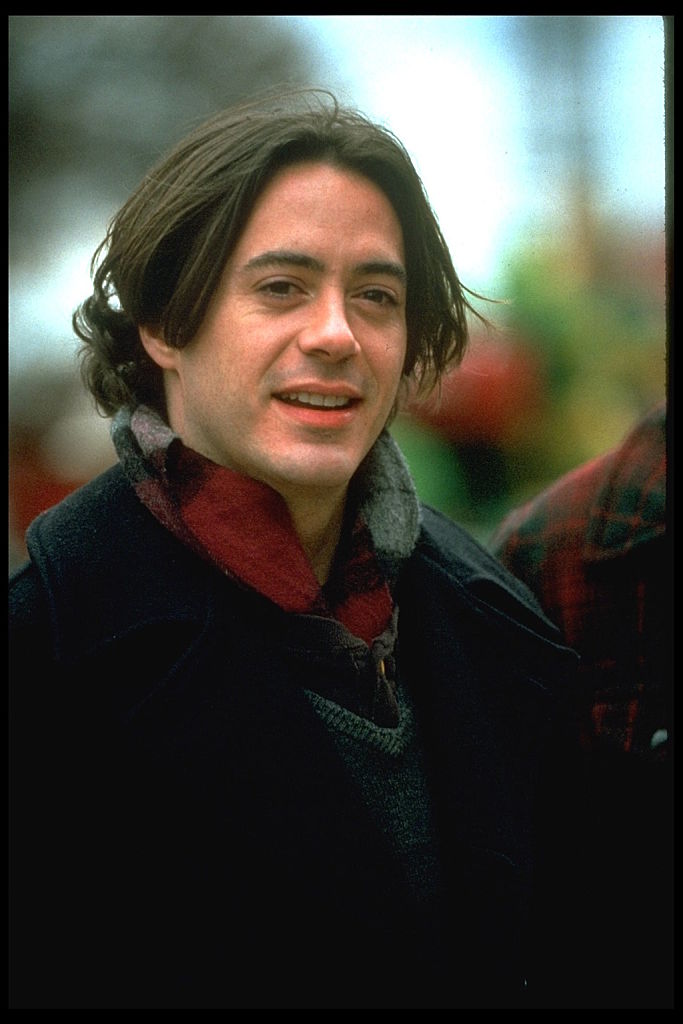 Directed by Jodie Foster (her second as director), Home For the Holidays should be perennial viewing. At just over 90 minutes, it's intense comedy and then it's over, much like the long weekend holiday always feels like a lot of prep and hassle (especially if you're cooking) and then it's just over and time for Christmas. Thank you, Hulu, for making it readily available this Thanksgiving.
'Interview with the Vampire' was also a Thanksgiving movie 
You might not think of Anne Rice's vampire tale as a Thanksgiving movie but it came out in November and was a huge hit over the holiday. This year happens to be the film's 25th anniversary so Hulu gives you a chance to celebrate it.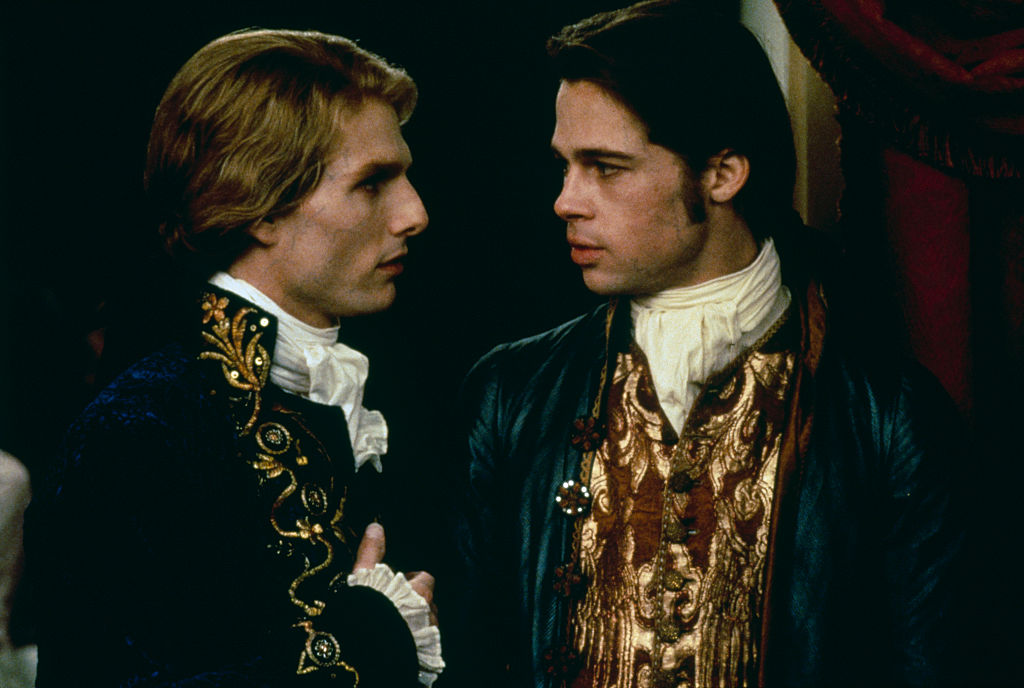 There is a sort of family atmosphere to it. Lestat (Tom Cruise) creates one with Louis (Brad Pitt) and Claudia (Kirsten Dunst), and they go on to find another one with Armand (Antonio Banderas). Mainly it just brings back memories of cold November holiday weekends when moviegoers flocked inside to the warmth of Brad Pitt brooding.
'Madea's Big Happy Family' is on Hulu in November
It's surprising Madea hasn't made a Thanksgiving movie since her whole deal is family. But since all of her movies are about family and family gatherings, Madea's Big Happy Family could be a good dysfunctional family follow up to Home for the Holidays.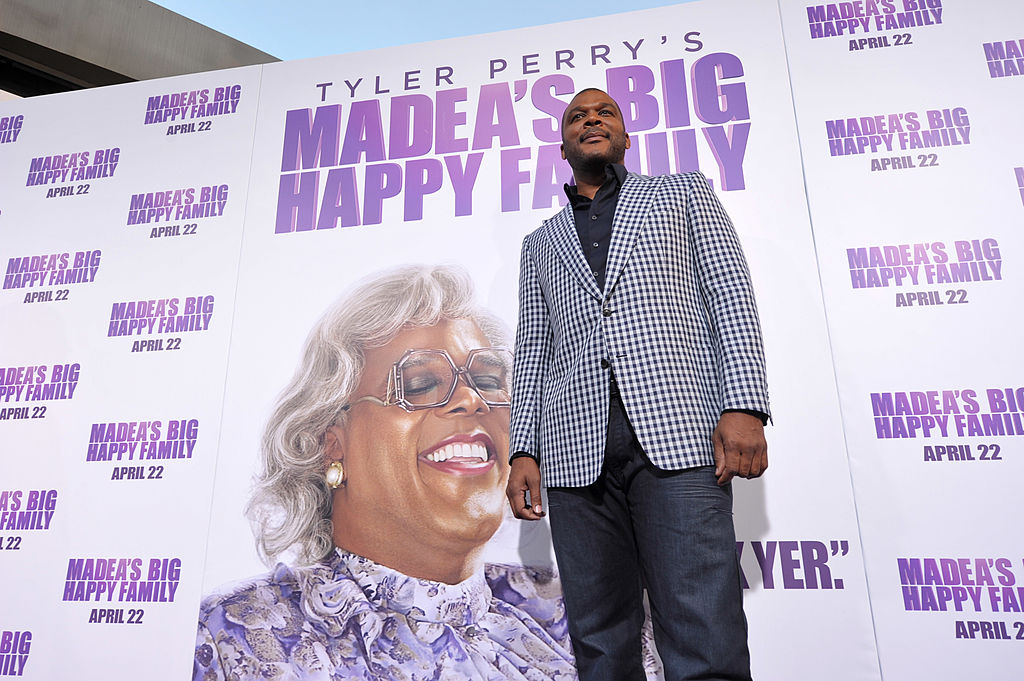 Hulu added Madea's Witness Protection too. It's a bit higher concept. Madea hosts some witnesses in her home, but it's still the Madea family magic. 
'Instant Family' is available on Hulu November 14
Last year's family comedy Instant Family will come to Hulu mid November. If you think it looks like a silly Mark Wahlberg comedy, you should discover how much more Instant Family has to offer. Director Sean Anders really adopted three siblings from the foster system. Instant Family is inspired by his real experiences and those of other parents in the system.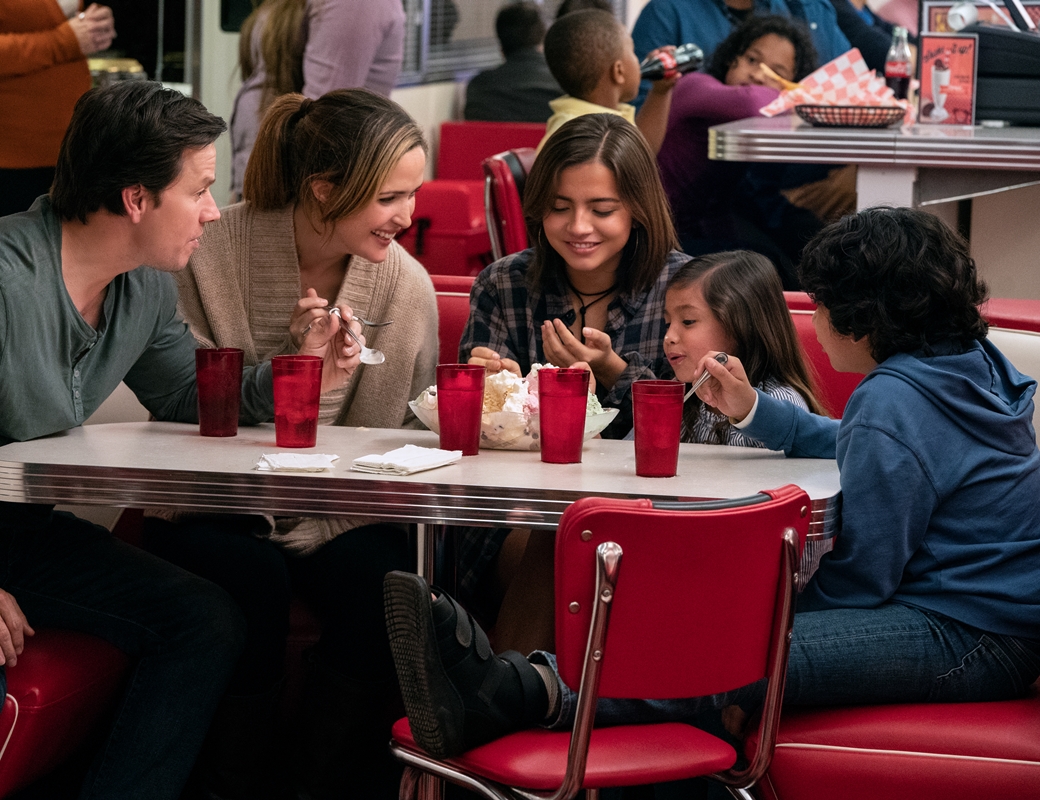 It's a beautiful, poignant depiction of the struggles foster children face acclimating to new families and the parents face trying to make their kids comfortable when they've already been through hardships. And it's still fun. It's not a bummer. Instant Family will make you thankful at Thanksgiving.
'Creed II' is on Hulu right before Thanksgiving
Many of the Rocky movies came out over Thanksgiving and the Creed spinoffs continue that tradition. Creed II offered Thanksgiving viewers the legacy match between Creed and Drago boys in theaters last Thanksgiving. Now you can watch Creed II at home starting November 15 on Hulu.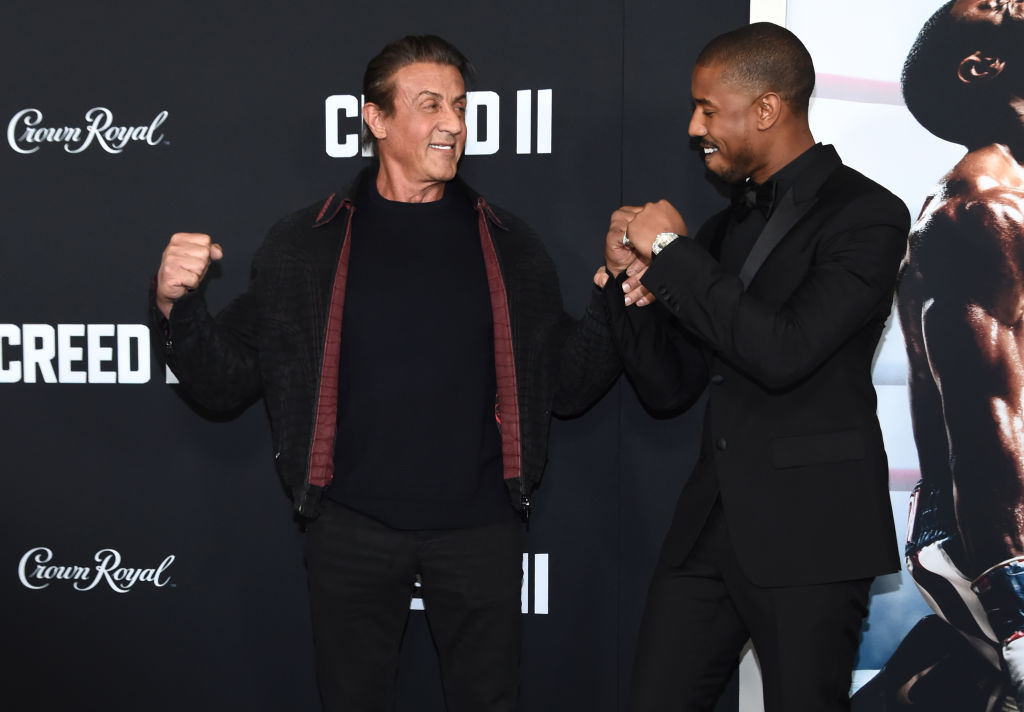 The idea of Apollo Creed's son (Michael B. Jordan) fighting Ivan Drago (Dolph Lundgren)'s son (Florian Munteanu) seemed to write itself, but Creed II still found ways to give the audience what it wanted in ways they couldn't predict. Be thankful Sylvester Stallone has kept Rocky and Rambo still going!
Be thankful for 'Love & Mercy' November 25 on Hulu
It might be a stretch to relate the Brian Wilson biopic to Thanksgiving, although there are some harrowing scenes involving stressful family meals. Mainly, Hulu is adding it days before Thanksgiving weekend and more people should discover this film on any platform it is available.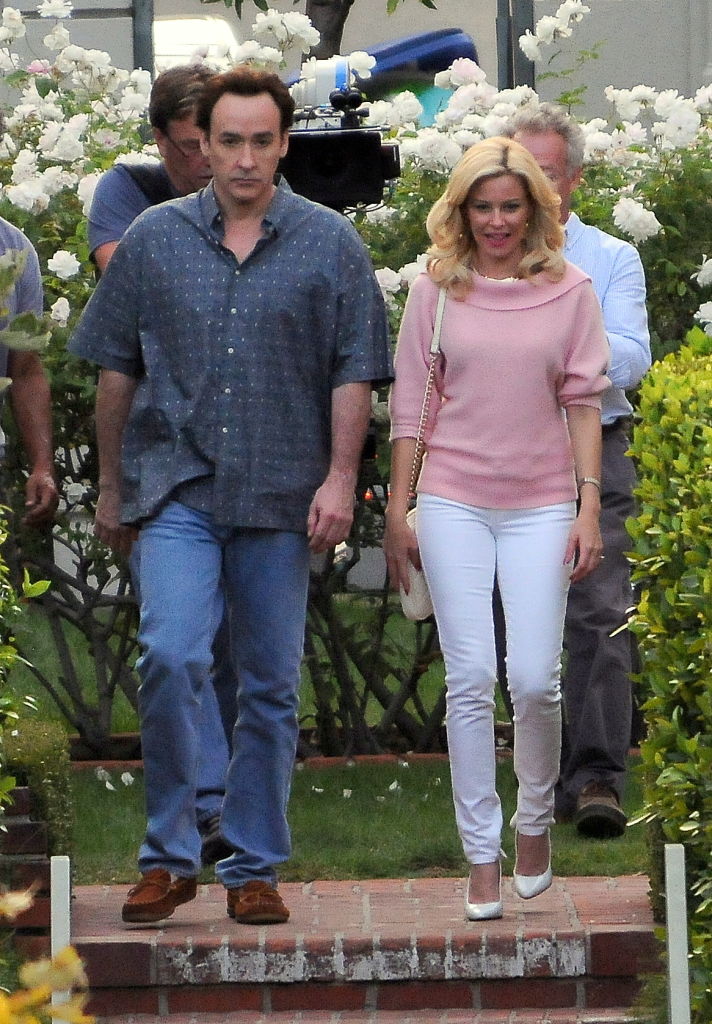 Love & Mercy follows young Brian Wilson (Paul Dano) and older Brian Wilson (John Cusack) as he navigates his success with The Beach Boys and as a solo artist. Wilson is a sensitive genius and the film captures how people in the business, and his own family, preyed upon him. Thankfully, caring women like Melinda Ledbetter (Elizabeth Banks) realized the value in protecting sensitive souls.
The film is a poignant look into how an artist creates, and how overwhelming it can be at time. It celebrates Wilson's gift and has compassion for his vulnerabilities.