Hulu's 'The Kardashians' Episode 7 Recap: 'Where I've Been and Where I Wanna Go' Shows Off Kim Kardashian's Fashion Journey
Hulu's The Kardashians Episode 7, "Where I've Been and Where I Wanna Go," sees Kim's style take off in a direction she chooses. We also watch Kris and Kylie do "normal people" things while Kourtney and Travis continue on their fertility journey. Kim and the rest of the family have dinner together, where Kim alludes to Kanye mistreating her family during their marriage. Let's get to our recap of The Kardashians Episode 7.
[This article contains major spoilers for The Kardashians Episode 7, "Where I've Been and Where I Wanna Go."]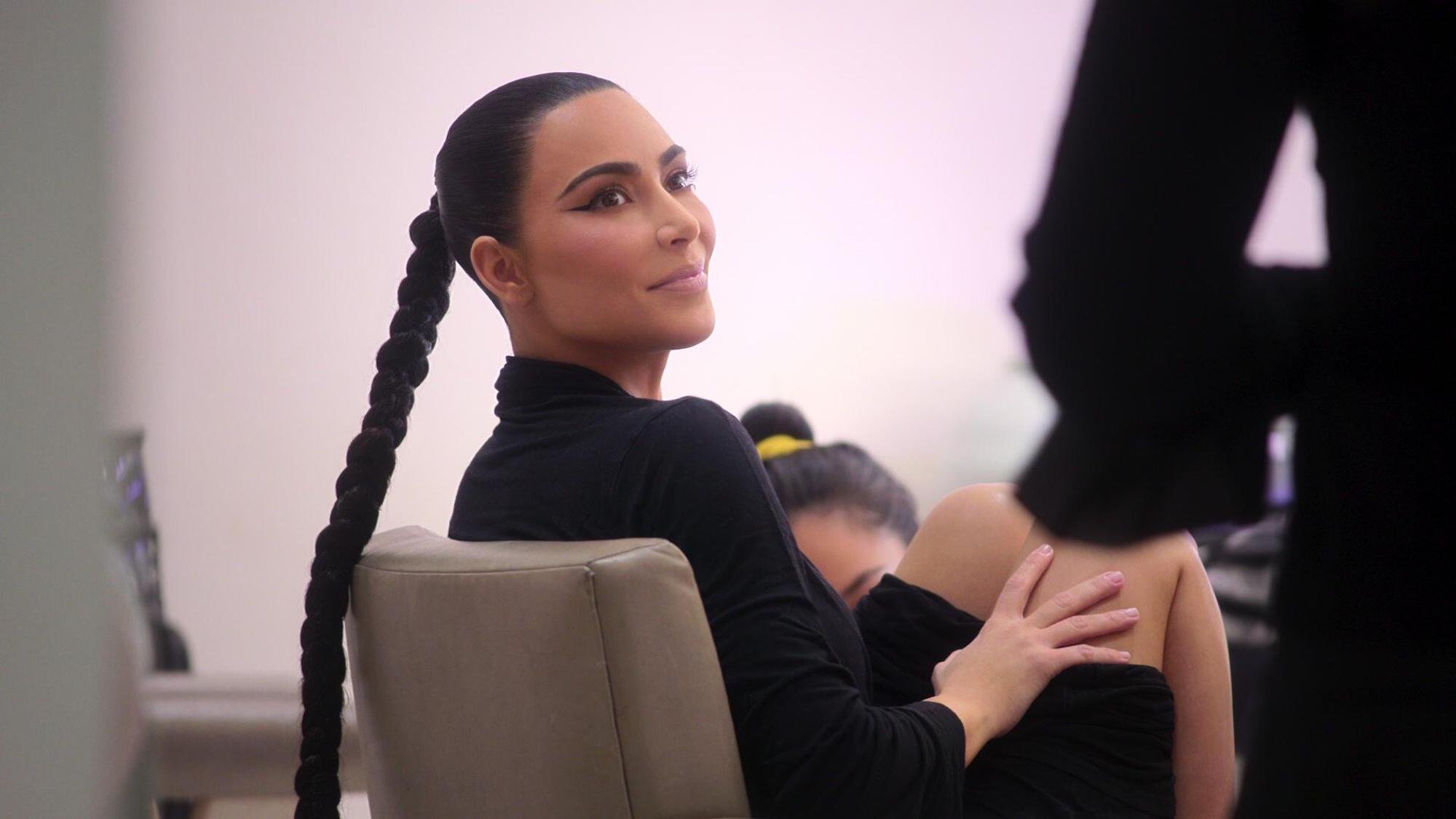 'Where I've Been and Where I Wanna Go' features Kim Kardashian taking control of her style
Throughout The Kardashians on Hulu so far, we've watched Kim struggle to define her style without the help of her ex-husband, Kanye West. However, this episode proves that Kim knows what she wants and how she wants to dress.
As Kim prepares for a photo shoot for a Balenciaga campaign, she tells The Kardashians producers, "The campaign feels so special on a personal level. It's the first time I've ever done my own contract, and I just feel more in control with this shoot."
RELATED: 'The Kardashians' Episode 3: 'Live From New York' Recap
Kris Jenner and Kylie Jenner crave some normalcy in their lives
In Hulu's The Kardashians Episode 7, Kylie's only a few months away from giving birth to her second child. As she and Kris talk in her car, she tells her mom she "craves normalcy" when she's pregnant. This sparks the idea with Kris that the two of them should do "normal people things" like go to the grocery and get Kylie's car washed. (Imagine a life without the annoying task of going to the grocery store… A dream.) 
At the grocery store, sweet potato tater tots amaze Kris because she never knew they existed until that moment. The grocery bagger asks the two women if they need help getting their groceries out. Kris explains that she "needs the experience of checking out herself." Kylie then journeys to return the cart, and the producers really miss a chance at playing "Chariots of Fire" as she does it. Oh well, you win some, you lose some.
Later, at the carwash, Kris relishes the smell of gas fumes. Afterward, the two squeal in excitement at getting to sit inside the car while it's being washed. "This is like going to Disneyland!" Kris exclaims.
Kourtney Kardashian and Travis Barker take their fertility journey to the next level in 'The Kardashians' Episode 7
Everyone knows Kourtney and Travis want to have a baby together. In fact, it's more shocking that the couple's constant fondling and touching tongues haven't resulted in a child already. Either way, Kourtney and Travis are all in on a particular cleanse. It involves the two abstaining from sex and caffeine and getting pampered with "four-hand massages." Travis explains that not having sex with Kourtney for seven days is the hardest part.
'The Kardashians' Episode 7 touches on Kanye West's treatment of Kim Kardashian's family during their marriage
During dinner, fans watch as Kim announces that Kanye's writing a song about her. She braces herself for the mud she believes he'll sling. Kim also makes a comment implying that Kanye wasn't the biggest fan of the rest of her family and mistreated them during her marriage to him.
"I protected that for so long, but I said I will never let that happen to you guys again," Kim explains. "For once in my life, I feel strong. I'm not gonna let anyone treat you guys a way or myself."
Later, to The Kardashians producers, she says, "I do recognize the impact that my relationship has had on my family and that I've never had the opportunity to say, 'I'm sorry, guys,'"
That does it for Hulu's The Kardashians Episode 7 recap. Check back next week to Showbiz Cheat Sheet for a recap of episode 8!
RELATED: 'The Kardashians': Who From 'KUWTK' Will Appear in Hulu's New Series?