It Used to Hurt Dolly Parton's Feelings When People Would Suggest She'd Had Plastic Surgery
Dolly Parton makes jokes about having received plastic surgery all the time. But she used to not take the topic so lightly. Throughout much of her life—from high school and on—Parton's received questions about if she was born with the body she has. Here's how the "9 to 5" singer's attitude about plastic surgery has changed through the years.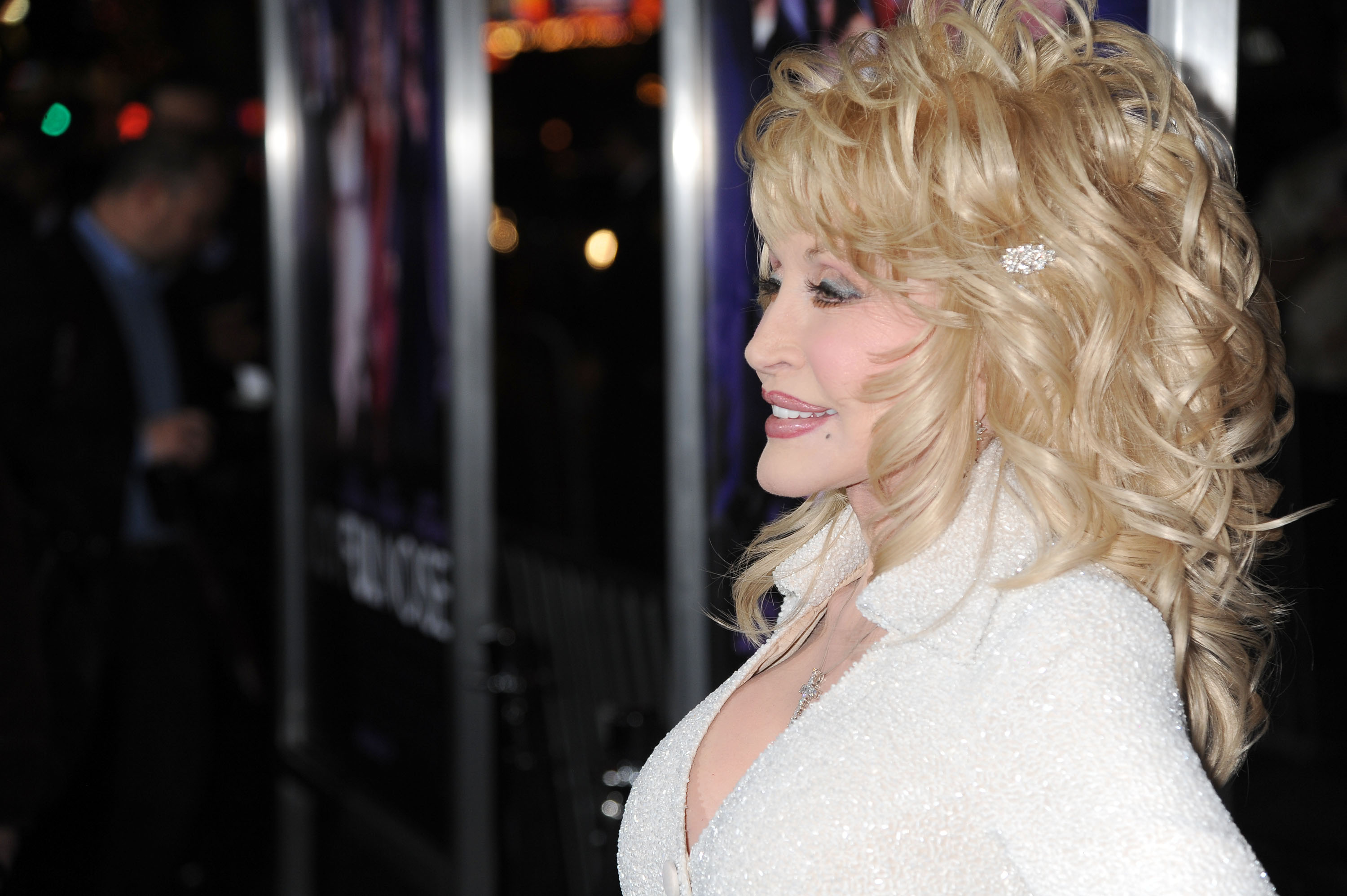 In 1974, Dolly Parton was adamant about not having had plastic surgery
In an interview with The Tennessean in 1974, Parton spoke about how people often assumed she'd had plastic surgery.
"You know, people are always kidding me about my figure," she said. "I have too much up here. It's always been that way, and people have always just used me as a punching bag or guinea pig or something. People think if you've got anything at the top you couldn't come by it naturally—that you have to have it hand-made. You know?"
It used to upset Parton when people would make assumptions about her body.
"It runs in our family, and it's not that big a deal," she said. "It used to embarrass me and hurt my feelings when people would say, 'Yeah, I know, she went to so-and-so and had plastic surgery.' I'm serious. But I didn't go nowhere and have plastic surgery. It really bothered me for a long time. See, for years, since I was 13 years old, I've been overgrown. Really."
In 1978, Dolly Parton said if she ever got plastic surgery 'it would be one of [her] secrets'
In 1978, Parton was interviewed by Playboy Magazine and the topic of her measurements came up again.
"My body is not really as extreme as people make it out to be," said Parton. "I am just a small, tiny, little person, five feet tall, with a small frame. I have plenty, but it's not like what people say: 'Oh, gosh, she must be 45 inches.' I'm not nowhere near it, you know."
RELATED: The 'Embarrassing' Things Dolly Parton's Schoolmates Would Say Behind Her Back: 'They're Not Real'
The "When Life is Good Again" singer went on to speak about the rumor that she'd had work done at Vanderbilt Hospital.
"Some book said I had my bust lifted at Vanderbilt Hospital," she said. "Well, I never even been doctored at Vanderbilt Hospital. People will always talk and make jokes about my bosoms. When somebody says that this doctor claims he did it, I always say that plastic surgeons are all alike, they're always making mountains out of molehills. But, no, I didn't go to Vanderbilt Hospital. And if I had had something done, it would be a very private thing to me and it would be one of my secrets. But a lot of people that know me would know the difference."
"But why dwell on that?" she continued. "Why don't they look underneath the breasts, at the heart?"
'If something is bagging, sagging, or dragging, I'll tuck it, suck it, or pluck it'
In recent years, Parton has been an open book about the work she's had done.
"If something is bagging, sagging, or dragging, I'll tuck it, suck it, or pluck it," she told The Guardian in 2011.
In an interview she did with CBS Sunday Morning in 2019, she said: 
"It is true that I look artificial, but I believe that I'm totally real. My look is really based on a country girl's idea of glam. I wasn't naturally pretty, so I make the most of anything I've got." 
RELATED: Dolly Parton Says She's Not 'Naturally Pretty': 'I'm Not a Pretty Person'
When co-host Tony Dokoupil protested, Parton continued: "I'm serious, though. I'm not a natural beauty, but I can enhance it. Whatever it takes, I do. I try to make the most of everything." 
When asked if her breasts are real, Parton recited her go-to quip: "They're real expensive," she laughed. "They're real big."
When asked how she wants people to remember her 100 years from now, she said:
"I want them to say, 'God, don't she look good for her age?'"