The Husbands of Tammy Wynette: How Many Times Did the 'First Lady of Country' Get Married?
"First Lady of Country" Tammy Wynette settled down several times, including with fellow icon George Jones. He was her third husband but not her last. How many times did she get married?
Country music legend Tammy Wynette married for the first time at 18 and stayed with one husband or another for more than 35 years. Keep scrolling to find out how many times she walked down the aisle and learn a little more about each of her marriages.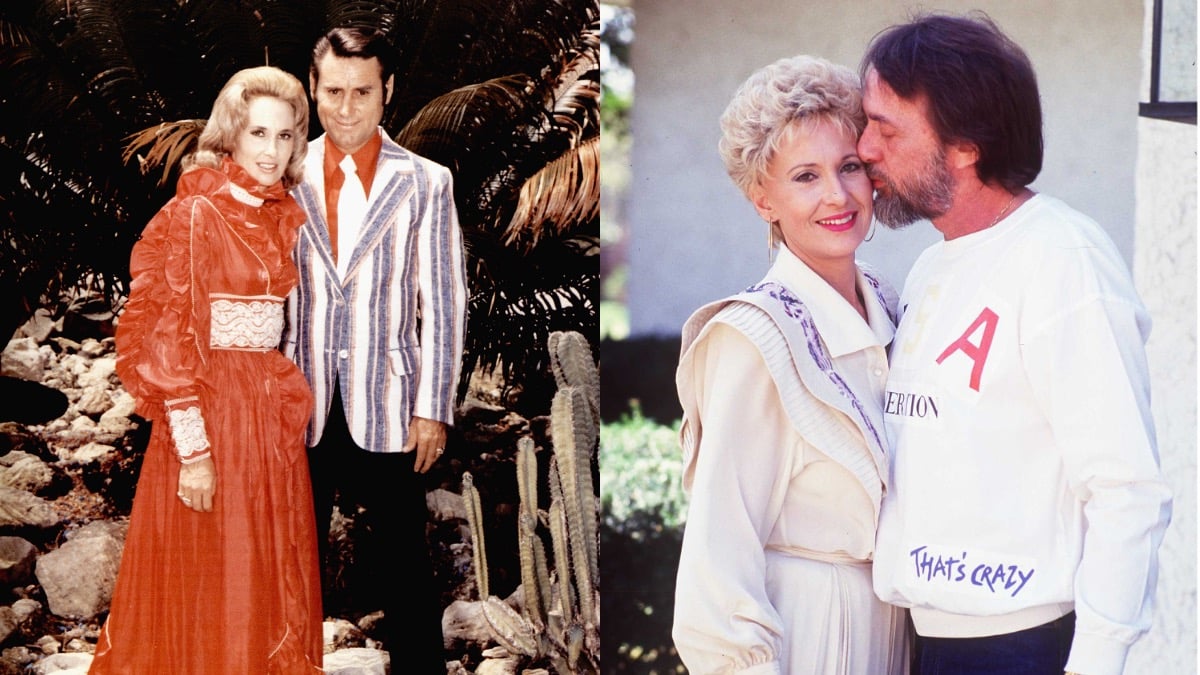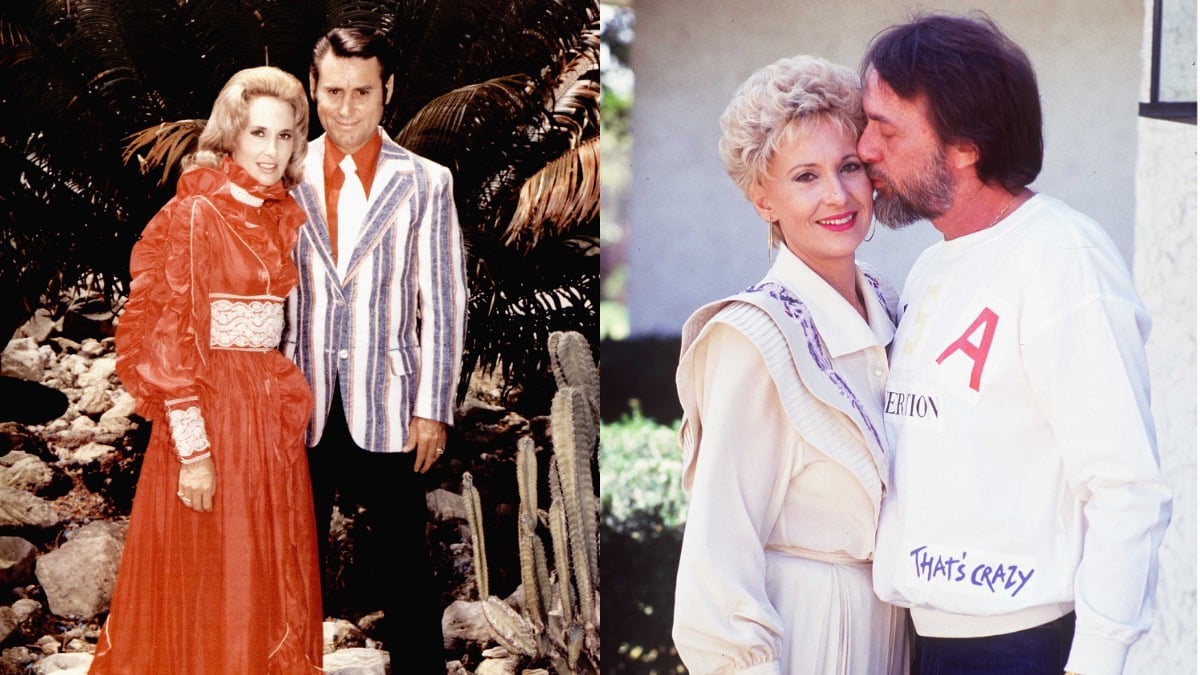 Who was Tammy Wynette's first husband?
Wynette's first husband was Euple Byrd, whom she married when she was 18 in 1960. He was an in-and-out-of-employment construction worker, and they moved many times. She also worked various jobs then, including as a cocktail waitress and a hair stylist.
By the time she was 20, Wynette had two daughters. And she left Byrd while she was pregnant with their third. Like her friend Dolly Parton, she moved to Nashville with the children in 1966 with hopes of being a singer. And she soon signed her first record deal (per Country Living.)     
Who was Tammy Wynette's second husband?
Wynette married songwriter Don Chapel in 1967. Her singing career began to take off, and she was soon introduced to her childhood idol, country music icon George Jones.  
According to Biography, Jones professed his love for Wynette while she was in a spat with Chapel. And she confessed she had feelings for him, too. She ran away with him and attempted to file for divorce. But she soon learned she'd married a second time too soon after her first divorce, so the marriage was legally invalid.
So, Wynette was free to move on with Jones.
Who was Tammy Wynette's third husband?
In 1969, Wynette married Jones, released "Stand By Your Man," and joined the Grand Ole Opry. They were country music's royal couple and eventually had one daughter, who was gifted with a recording contract upon her birth.
But the marriage could not withstand alcoholism, which gripped Jones for most of his life. They divorced in 1975 but continued to work together sporadically for decades after.
Who was Tammy Wynette's fourth husband?
In 1977, Wynette wed a businessman named Michael Tomlin. According to the Cocaine and Rhinestones podcast, he was dating her hairdresser. And she was dating a few men, including Jones and Burt Reynolds, at different points.
The tabloids began to follow Wynette's every move, and she surprised those watching with her choice of groom. But the marriage was short-lived, and they reportedly split up after less than two months.
Who was Tammy Wynette's fifth and final husband?
Wynette's last husband was singer-songwriter George Richey, whom she married in 1978 and stayed with until she died in 1998. Wynette's daughters later claimed that her most extended union was less than blissful.
According to them, Richey abused Wynette so severely the couple made up an abduction story shortly into their marriage to explain the severe bruises left behind. And they claimed that information came straight from Wynette. But they said she was afraid to leave Richey because he threatened to expose her in a book.
Furthermore, Wynette's daughters accused Richey of taking advantage of their mother's drug dependency and contributing to her death. They sued him for wrongful death but eventually dropped his name from the lawsuit and chose to focus their legal efforts on Wynette's doctor instead.
How to get help: In the U.S., call the National Domestic Violence Hotline at 1-800-799-7233 or text START to 88788.