'Hustlers': How Cardi B Helped Constance Wu Perfect Her 'Terrible' Lapdance
There are only a few more weeks until the September 13 release of the highly-anticipated film Hustlers. (!!!) The film features Jennifer Lopez, Cardi B, Lizzo, Julia Stiles, Constance Wu, Keke Palmer, and Lili Reinhart, and tells the story of a group of strippers who begin to drug and rob some of their wealthiest clients from Wall Street.
Of course, that means the lead cast members had to learn how to strut their stuff for the movie, but it didn't come so easy to certain actors. Wu revealed in a new interview that she initially struggled to master the moves, but she later got a grip on them, all thanks to Cardi B.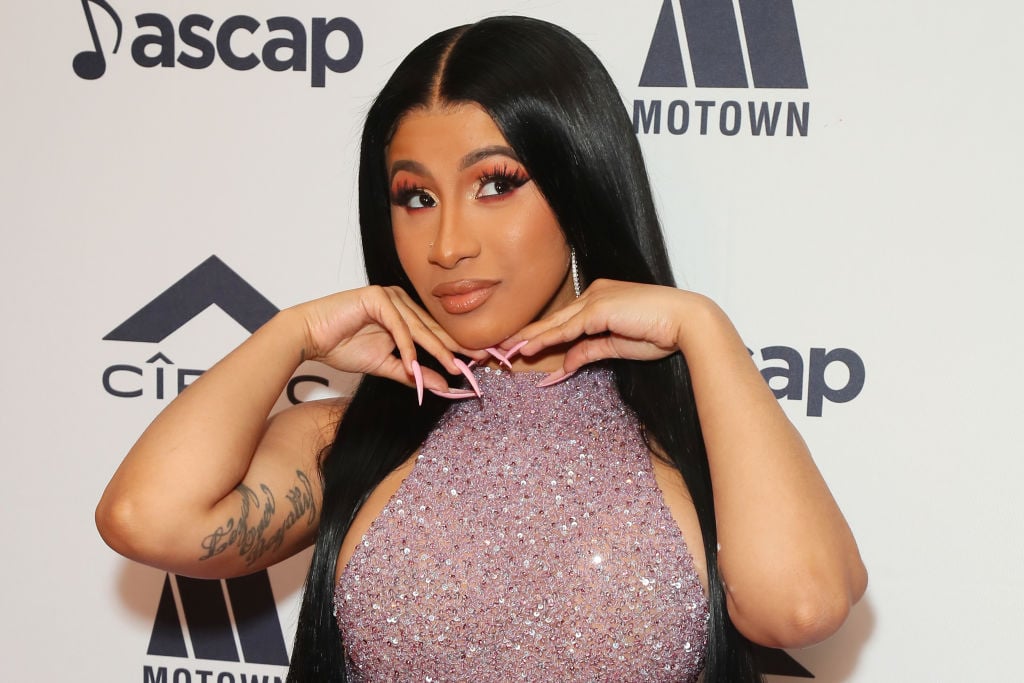 How Cardi B helped Wu learn the moves
Apparently, Cardi B noticed Wu's moves on set and she was basically not impressed. So the former stripper stepped in to show her the ropes.
"[We filmed] a scene where she's teaching me how to give a lap dance…She's like, 'Show me what you've got!' So I try. She's like, 'Honey, no! This is terrible!'" Wu explained to Entertainment Weekly on Aug. 16. She added that she also took pole-dancing classes on weekends to help perfect her craft.
But Wu isn't the only person who struggled with some of the moves. Lopez also found them difficult.
 "I have danced all my life and I work out every single day," Lopez said. "And I can say without hesitation that learning to pole dance was one of the most challenging things I've ever done."
But Lopez apparently sought help from elsewhere. She trained with a choreographer and a Cirque du Soleil aerialist, and she practiced on the road. 
A closer look at Cardi B's role
Cardi B has a supporting role in Hustlers as Diamond and, based on the trailer, it seems like she's the life of the party.
Fans have been waiting with bated breath for the "I Like It" rapper to make her silver-screen debut. But as it turns out, Cardi B apparently doesn't have a big role in the film, which is kind of a bummer.
Her co-star, Madeline Brewer broke the news in a June 26 interview with Cosmopolitan. Brewer explained that Cardi B only spent one day on set due to her busy schedule, which means she'll likely only appear in "one or two scenes total."
But at least Cardi B committed to it
Fans might be saddened to know that Cardi B only has a small role. But, on the bright side, at least she's in the film. Lorene Scafaria, the writer and director of the film, told Vulture that it was super hard to book Cardi B from the beginning.
"I chased Cardi for two years," she revealed to the publication on July 16. She explained that she tracked the rapper down on social media, and then slid into her messages, where she got Cardi B's phone number.
"I didn't know if I was talking to her or somebody else," she continued. Scafaria still isn't sure who she contacted. "I have two phone numbers in my cell: Cardi 1, and Cardi 2. I'm not sure if either of them are actually Cardi."
But it worked out. Fans will be able to see the magic happen on Sept. 13. Save the date.