'I Am Jazz': Fans React to Jazz Jennings' Sex Museum Outing With Her Brother
Jazz Jennings of TLC's I Am Jazz is no stranger to difficulties and chaos in her life. The 19-year-old trans rights advocate, who is currently deferring her acceptance to Harvard University, has encountered many obstacles on her road to gender confirmation surgery and happiness in her own skin.
The I Am Jazz Season 6 premiere on Jan. 28, "I Will Survive," featured Jazz's third corrective surgery in New York City, after her first two surgeries didn't go as planned.
But before the Florida teen's third surgery with Dr. Jess Ting and Dr. Marci Bowers, she headed out for some fun at the Museum of Sex with her older brother, Sander Jennings. At the museum, Sander and Jazz got real about Jazz's upcoming surgery, her fears for the future, and what she hoped would happen after what would hopefully be her final procedure.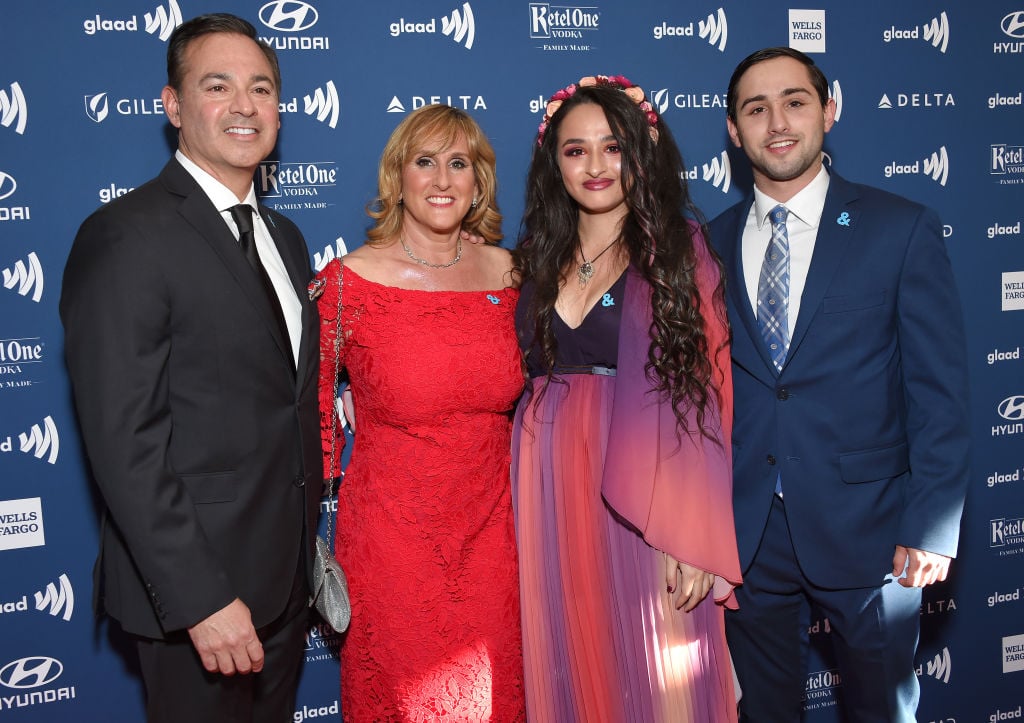 Jazz and Sander went to the Museum of Sex together
Jazz and her older brother Sander (twin to Griffen Jennings, who also recently graduated from the University of Florida), have always been close. Sander is often one of Jazz's biggest supporters online. Along with their parents, Greg Jennings and Jeanette Jennings, Sander and Jazz often advocate for LGBT rights and equality.
Jazz's brother spent time with her in New York to try to take her mind off of the upcoming procedure, which was nerve-wracking after severe complications resulted from the first two.
"I'm a little less euphoric arriving to New York this time than I was for my original vaginoplasty," Jazz admitted to I Am Jazz producers. "Obviously the first time, it was a big surgery, and now we're on the third surgery."
Still, the teen was excited to spend time with her 21-year-old brother. "I'm really glad that Sander came to New York," she said. "He's one of my best friends, and we're just gonna do fun things in the city."
Their choice of a tourist outing, though, was a bit unconventional. "I don't know why my brother and I are going to the Museum of Sex," Jazz confessed.
As they wandered among giant penis sculptures and breast-shaped trampolines, Sander said the odd choice was meant to distract his younger sister from her fears. "Jazz has her surgery coming up, and I want to get her mind off of it," he said. "What better place than a sex museum?"
The siblings joked together about penis-shaped lollipops. When Jazz grabbed one, Sander laughed, "I don't want to see it, do it on your own time."
Sander also joked to TLC producers, "Never in my wildest dreams could I have imagined jumping on boobs."
Still, he said, it wasn't all just fun and games. He explained that the I Am Jazz stars wanted to spend some quality time together during the calm before the storm. "It's nice to have fun with your sister and not always be worrying about what's next for her and what her next surgery will be like," he said.
The siblings discussed Jazz's fears about her upcoming surgery
Sitting down for a drink and a snack, the two siblings had a more serious talk about Jazz's bottom surgery.
"It did get my mind off the surgery," Jazz said about her museum outing with her brother, "but it also had my mind focused on the surgery, because it's the Museum of Sex and there are a lot of vaginas everywhere."
"So is your goal at the end of this to have the perfect vagina?" Sander asked her.
Jazz admitted that, after her complications with wound healing and aesthetics, she no longer expected the results to be perfect. "No. I mean, going into this, I used to say that…the perfect vagina, America's Next Top Vagina," she joked. "But that whole idea of perfectionism is out of my head."
The I Am Jazz star's brother told her, "There's no such thing as perfection. Every vagina looks different."
But Jazz explained that she wanted her new vagina to "do its job" more than she wanted it to look a certain way. "So you can have sex?" Sander ventured.
Jazz explained, "I mean, my biggest concern is, I still haven't had an orgasm."
"Normally I don't talk about this with my brother," Jazz admitted to producers. Still, she added that it was the most important thing going on in her life at the time and that she wanted to open up about it to someone she trusted.
'I Am Jazz' fans joked about the outing on Twitter
Some I Am Jazz fans thought the siblings' day at the Museum of Sex was cute and funny, but some were a bit taken aback by their TMI conversation.
"Sex museum, yes….but with my older brother?" one fan wrote on Twitter. "I could never."
"You thought bringing her to a sex museum would get her mind off her vaginal surgery," another I Am Jazz viewer wrote, "yet there's private parts all around the room in the SEX museum??"
Others couldn't believe that Jazz actually opened up about orgasms and sex with her older brother. "Okay. Going to the sex museum and talking orgasms with… your brother?" one Twitter user wondered.
Another agreed, writing, "I can't imagine discussing orgasms and vaginas with my brother."
Still, it looked like Sander only had positive memories of his time at the museum with his younger sister. "Jumping on boobs with my sister will be something I cherish forever," he wrote on Twitter, adding a video of the two of them leaping on the boob-shaped bouncy balls.