'I Am Jazz': Jazz Jennings Breaks Down in Tears After Visiting Harvard
Jazz Jennings of TLC's I Am Jazz has always been close with her family, especially her supportive parents, Greg and Jeanette Jennings. But when it came to her college decision, the 19-year-old LGBT rights advocate and transgender teen unexpectedly clashed with her mom and dad.\]['
The young activist was accepted into both Harvard University and Pomona College, her two top choices for college. While Jazz felt most drawn to Pomona, her parents made no bones about the fact that they felt it would be a mistake to turn Harvard down.
On the Feb. 18 episode of I Am Jazz Season 6, "I Will Survive," Jazz visited Harvard with Greg and Jeanette. But her fears about attending such a prestigious college left her feeling like she might have to disappoint her family.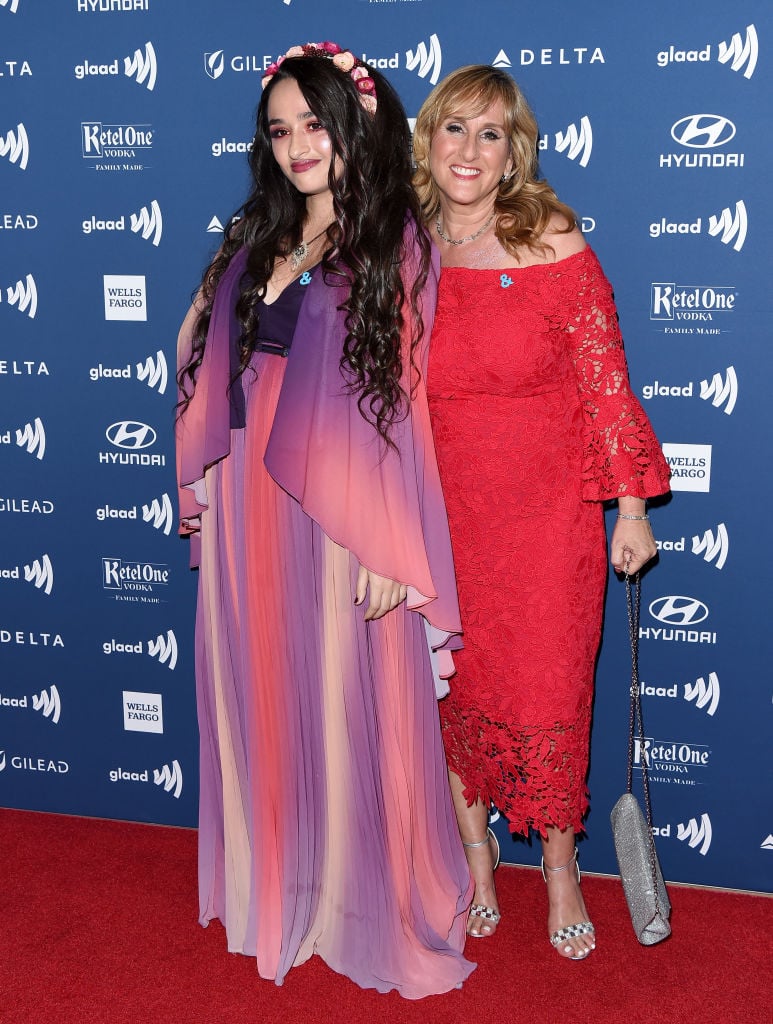 Jazz's mom was deeply concerned about the possibility of Jazz heading off to the West Coast
In a one-on-one conversation during Jazz's visit to Harvard, Greg told Jeanette they both knew it was a "no-brainer" decision. Both of Jazz's parents were convinced she needed to attend Harvard and grab hold of her amazing opportunity while it was available.
"I think a degree from Harvard is unparalleled," Jeanette told her husband as they walked along a river near Cambridge.
But academics and Jazz's future success weren't her parents' only concerns. Jazz's dad explained that Jeanette was particularly worried about Jazz's mental health if she headed out to California to attend Pomona. The Jennings family lives in South Florida, which would mean the teen activist would suddenly be across the country, isolated from her main support system.
"We're both emotionally invested in Harvard," Greg told I Am Jazz producers. "But Jeanette is taking it a little bit harder because Pomona is all the way out to the West Coast. And if Jazz doesn't go to Harvard, i don't know how Jeanette's going to react."
The 'I Am Jazz' star worried the environment at Harvard might harm her 'mental health'
During Jazz's visit to the Harvard campus, she sat down with a current Harvard undergrad named Eric to discuss her concerns about the school. While the trans rights activist said her head was pulling her towards the Ivy League school, she was drawn to Pomona by a gut feeling.
Jazz told Eric she was concerned about the pressure-cooker environment of Harvard, which could further stress her out if she continued to experience symptoms of anxiety and depression. "I feel like a lot of Harvard students, their mindset is success, success, success," she said. "And there was definitely a sort of intensity that I was feeling from the campus."
Eric admitted that Harvard was indeed sometimes a high-pressure community. "I think that what you're saying, like, that definitely exists," he told the I Am Jazz star.
The 19-year-old told TLC producers she was concerned about losing her sense of self in the success-oriented atmosphere of such a prestigious school.
"I know I can be a perfectionist and I put a lot of pressure on myself to succeed," Jazz explained. "And at Harvard, where everyone is achieving at such a high level, I'm going to feel this pressure to achieve at that high level too. So I'm just worried that the environment at Harvard might not be good for my mental health."
But Eric told Jazz that her passion for helping others would be valued at Harvard. "I know you care about things that are really important and making some kind of change," he said. "I think that's the common thread that links Harvard students. They all have passion and compassion for something."
Still, Jazz worried that she wouldn't fit in or feel at home in Cambridge. "I just feel like I don't have the drive for Harvard, that's required of Harvard students," she said. "I don't know what I'm going to do at all."
Tears rolled down Jazz's face as she asked her mom if she'd be 'disappointed' in her about college
On their drive home, Jazz and Jeanette had a tense conversation about Jazz's upcoming college decision. Jazz's mom admitted she was starting to lose her patience.
"Greg and I have been very, very, very patient," she told I Am Jazz producers. "But this situation is getting irritating."
During the car ride, Jazz explained that Eric told her Harvard students were "passionate" and wanted to "make their mark." But she admitted she was still scared of heading to the Ivy League school before she felt like she fully belonged there.
"I absolutely 100% do not want you living in California," Jeanette replied. "You're just too unstable to be that far from home."
Jazz bristled at her mom's comments, arguing, "If you're gonna tell me that I'm too unstable to move out to California, then that's not fair." She told producers Jeanette's remarks "hurt her a lot" because she didn't think her mental health issues should stop her from attending the college she wanted to attend.
Jeanette told Jazz it wasn't 'fair' for her to be 'fighting this'
Jeanette warned her daughter that this kind of opportunity might not appear again. "You got into the top school, and what it can offer you…very few places can offer you what that can offer you," she told the I Am Jazz star. "So yeah, I'm selfish and I want my kid to have the best. And I don't think that's fair that you're fighting this."
"I might go to Harvard still," Jazz shot back, losing her patience as well. "You don't know what I'm gonna do. I don't know what I'm gonna do."
Jazz began to cry, looking stressed and worn out as she confessed, "I just don't want to make you upset."
"Well that, to me, says you want to go to Pomona," Jeanette said.
"Honestly, this is just driving me crazy," Jazz lamented as tears rolled down her face.
"I don't want to talk about it anymore," Jazz's mom said wearily, leaving the conversation unresolved. "It's all out there. I've said what I've had to say. You've said what you had to say."