'I Am Jazz': Jazz Jennings Explains Her Connection to Mermaids in Partnership With the Smithsonian
Jazz Jennings, a 20-year-old trans woman, LGBT activist, and social media influencer, has kept a low profile during much of the COVID-19 crisis. Since the sixth season of TLC's I Am Jazz wrapped in March 2020, Jazz has resurfaced occasionally on social media to share inspirational messages about anti-bullying initiatives in schools, PRIDE Month, National Coming Out Day, and the importance of voting, among other issues.
But in mid-October, Jazz revealed a project she'd contributed to in collaboration with the Smithsonian National Museum of American History. As part of the Smithsonian's exhibit, Girlhood (It's Complicated) – which highlights the myriad ways in which girls have changed history – the I Am Jazz star shared a story about her own girlhood through the lens of her lifelong connection to mermaids.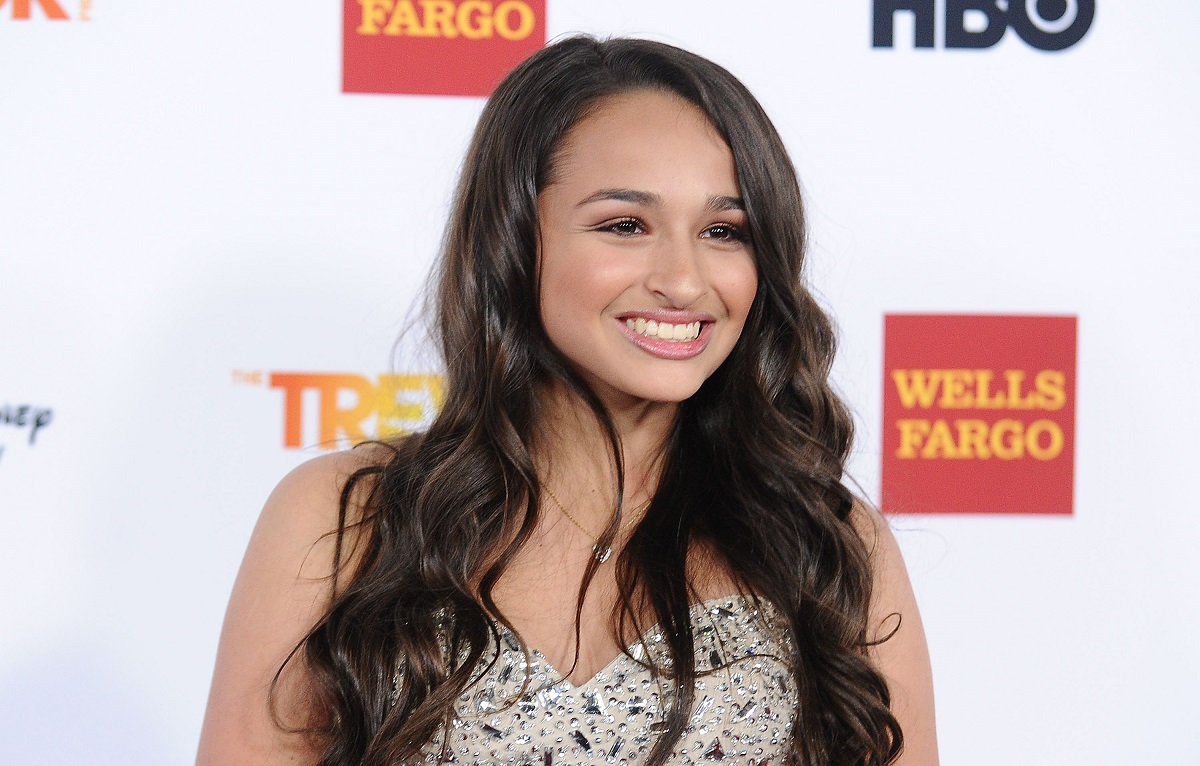 Jazz's story is part of an eclectic exhibit about girlhood
Jazz's transition and groundbreaking entry into the media as a young trans girl are currently being featured in "Embracing Yourself," a segment of the Girlhood (It's Complicated) exhibit at the Smithsonian National Museum of American History.
The exhibit's companion website details Jazz's journey to self-acceptance, describing her earliest memories of gender dysphoria and her triumph over the years as she grew into herself and her role as a prominent LGBT activist.
"As a toddler, [Jazz] felt a roar of emotions at not being able to communicate what she was experiencing," the site reads. "Jazz's family listened, learned, and supported her. Together, they work to support all transgender children through the TransKids Purple Rainbow Foundation."
In addition to a silicone mermaid tail that Jazz crafted herself at just 12 years old, the exhibit features a collection of Jazz's childhood artwork. According to the I Am Jazz star, visual art helped her expressed her feelings of being "a girl trapped in a boy's body."
The museum also highlights a poem, "Glorious Day," that Jazz wrote as a young child to express her experience of gender dysphoria and her hopes of being accepted for who she truly was by the outside world.
The 'I Am Jazz' star reflected on her connection to mermaids as part of the exhibit
In an accompanying video titled "A Mermaid Tale" that complements her collection at the Smithsonian exhibit, Jazz described herself as an "out and proud transgender woman."
Thinking back on her own girlhood, Jazz remembered identifying as a girl and embracing femininity from an early age.
"As soon as I could express myself, I always knew I was a girl," she said in the video. "I gravitated towards everything feminine: dolls, dresses, sparkly stuff, boas, high heels, everything girly."
But most of all, Jazz explained, she felt a gravitational "pull" toward mermaids. These mythological creatures would come to represent much more than fantasy and fun to the I Am Jazz star over the years.
"It's so cool how there's this deep connection with mermaids in the transgender community because they have no genitalia," Jazz said, adding that mermaids were "practically genderless." "They just have this long, beautiful tail to replace that body part that dictates who we are so often."
In fact, Jazz's mom, Jeanette Jennings, found a support group called Mermaids in the early stages of her daughter's transition. It was there that Jazz's mom first fully understood her daughter's identity.
"That gave her the green light to say, 'OK. Maybe I need to help my child out by transitioning from he to she pronouns,'" Jazz said of her mom's participation in the group. After that, Jazz began socially transitioning by growing her hair out and identifying as a girl publicly.
The young activist remembered making her own mermaid tail as a big moment in her childhood
But Jazz's connection to mermaids didn't stop in her imagination. The I Am Jazz star began researching how to make mermaid tails herself shortly after her eighth birthday. In fact, she found out that she could insert a monofin into a custom-made fabric mermaid tail to be able to "swim realistically" in it.
After being given a sewing machine, eight-year-old Jazz was able to create her swimmable mermaid tail. For her, Jazz shared, it was a "magical experience" that helped her feel her way into her feminine identity more than ever.
Later, at 12, Jazz took her mermaid journey one step further, taking on a DIY project after some heavy research in order to create a silicone mermaid tail. When she succeeded, Jazz said it was a "big moment" for her because it represented her burgeoning independence.
Jazz looked back fondly at her journey and transition
Of course, Jazz's mermaid tail represented her transition as well.
"There was definitely this feeling of, 'Hey, I have male genitalia, and I'm not a complete woman yet,'" Jazz said of her 12-year-old self. "So this mermaid tail kind of represents my gender completely and just allows me to flow and express myself underwater as this beautiful creature."
Since then, Jazz has undergone gender confirmation surgery and is much more comfortable in her own skin.
"Now, I've had the surgery. I've completely transitioned," the I Am Jazz star said of her current feelings about her body and identity. "And I feel like I don't even need a mermaid tail anymore because I'm in the body I've always wanted. I just feel confident and comfortable as who I am today."
Jazz concluded her video by encouraging viewers to think of "girl" as an identity that belonged to whomever claimed it – not a prescriptive category.
"I hope you see through my story that you are not what other people say you are," she said poignantly. "You are who you are and what you identify as. And for me, I've always identified as a girl, so I am a girl."