'I Am Jazz': Jazz Panics About Her Valedictorian Speech Amid Mental Health Challenges
Jazz Jennings of TLC's I Am Jazz Season 6 has always been open about her anxiety, depression, and binge eating disorder. The 19-year-old trans rights activist and LGBT advocate has been especially stressed on Season 6, what with choosing a college, getting a third gender confirmation surgery to correct complications, and setting up a drag show fundraiser for her friend Noelle's bottom surgery.
On the Mar. 10 episode of I Am Jazz, "Under Pressure," Jazz had yet another stressor on her plate: her valedictory address for her high school graduation. The young advocate wasn't happy with her speech, which sent her spiraling into emotional chaos just before she was slated to don her cap and gown and deliver the talk to her peers.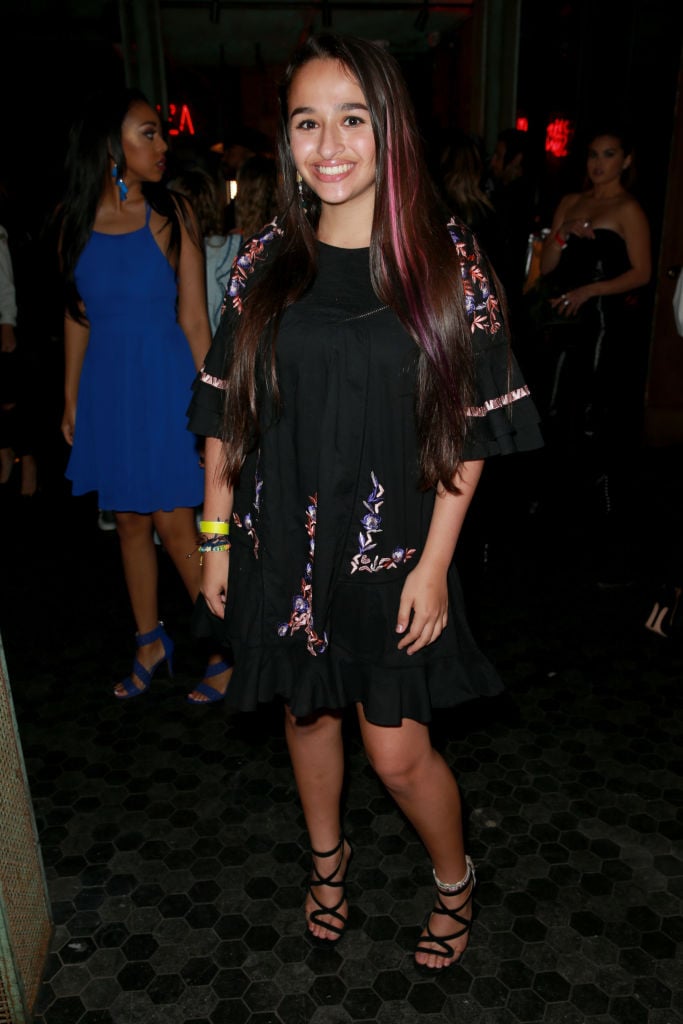 Jazz told her friends she wasn't happy with her valedictory address
Because Jazz was the valedictorian at her virtual school, she was expected to deliver the valedictory address at her upcoming high school graduation.
But Jazz's friend Noelle noticed that the I Am Jazz star didn't seem happy with her work so far. "I see a bunch of crosses through your speech," Noelle pointed out. "Are you not satisfied with it?"
"It's in the works right now," Jazz admitted nervously. To TLC producers, Jazz admitted that she wasn't at all satisfied with her speech. "Graduation is in three days, and the school needs to approve my speech beforehand, but it's more challenging than I previously thought it would be," she said.
Noelle speculated that Jazz's anxiety was related to the academic pressure of Harvard. "I think because of the fact Jazz has been accepted to Harvard, she's just worried people are going to expect more from her," she told producers.
The 'I Am Jazz' star worried that her speech wouldn't resonate with the audience
While Jazz said her speech was causing her a "lot of anxiety," her dad, Greg Jennings, reassured her that she shouldn't worry. "You don't get graded on it!" he told his daughter. "You don't have to worry about it."
But the 19-year-old activist simply wasn't happy with her work. "I think the fact that I can't change it this late in the game is just getting to me," she said. "I am just really allowing my perfectionism to take over. I think it's not humorous enough. Like, I didn't add my jazz pizzazz and make it funny."
"You're not a comedian," Jazz's dad pushed back. "You don't have any obligation to make people laugh."
Like many things in her life, Jazz felt she'd done what others wanted her to do when it came to her speech, and not what she had wanted to do. "When I wrote the speech, I felt like I had the responsibility of trying to make a lot of people happy," Jazz confessed to I Am Jazz producers. "But I am feeling like my speech is just not me, and I can't let it go."
Meanwhile, Jazz's mom, Jeanette Jennings, said she wished her daughter would move on from her speech-related concerns and just enjoy the triumph of graduation.
"I realize this is an important thing in her life and she wants to get it right," Jazz's mom said. "But the speech has already been approved by the school. It is finished. It is not supposed to be tinkered with at all."
The young activist rewrote her speech at the last minute
Later in the episode, Jazz revealed to her parents, grandparents, and siblings that she was still mired in her anxiety and depression.
The I Am Jazz star told her family that she wanted to rewrite her speech to make it reflect her authentic self. "Graduation is today, and the speech I wrote is not that speech that I want to write," she told them. "I want this speech to be what I want it to be."
That's when Debbie, Jeanette's cousin and a licensed mental health counselor, arrived to drop off graduation presents for Jazz. But she got more than she bargained for and ended up helping Jazz rewrite her speech from scratch.
"The first valedictorian speech didn't sound authentic," Debbie said. "It didn't sound like it was coming from her center, her voice, and her vision."
The pair worked to rewrite Jazz's speech together, this time the way Jazz had wanted it all along.
Debbie told I Am Jazz producers that she thought the pressure of graduation and Jazz's upcoming college career were finally getting to her. "I think right now she's just getting caught up in the moment, and it's the 11th hour and things have to get done," she said. "Things are coming to the surface that she did not count on at all."
In the end, Jazz's valedictory address went off without a hitch and was well-received. But Jeanette still worried about her daughter's mental health, especially as she prepared to head off to college on her own.