'I Am Jazz': One Of Jazz's Family Members Says She 'Gave Up Herself' By Choosing Harvard
Jazz Jennings of TLC's I Am Jazz was lucky enough to get accepted into both of her dream schools, Pomona College and Harvard University. But while many students would jump at the chance to attend Harvard, the South Florida teen wasn't sure she could handle the pressure of Ivy League academics.
The young trans rights activist's parents were adamant that Jazz choose Harvard over Pomona, but she took weeks to make her final decision. On the Feb. 25 episode of I Am Jazz, "Communication Breakdown," Jazz finally revealed her college choice to her family, leaving some of them overjoyed and one relative surprisingly concerned.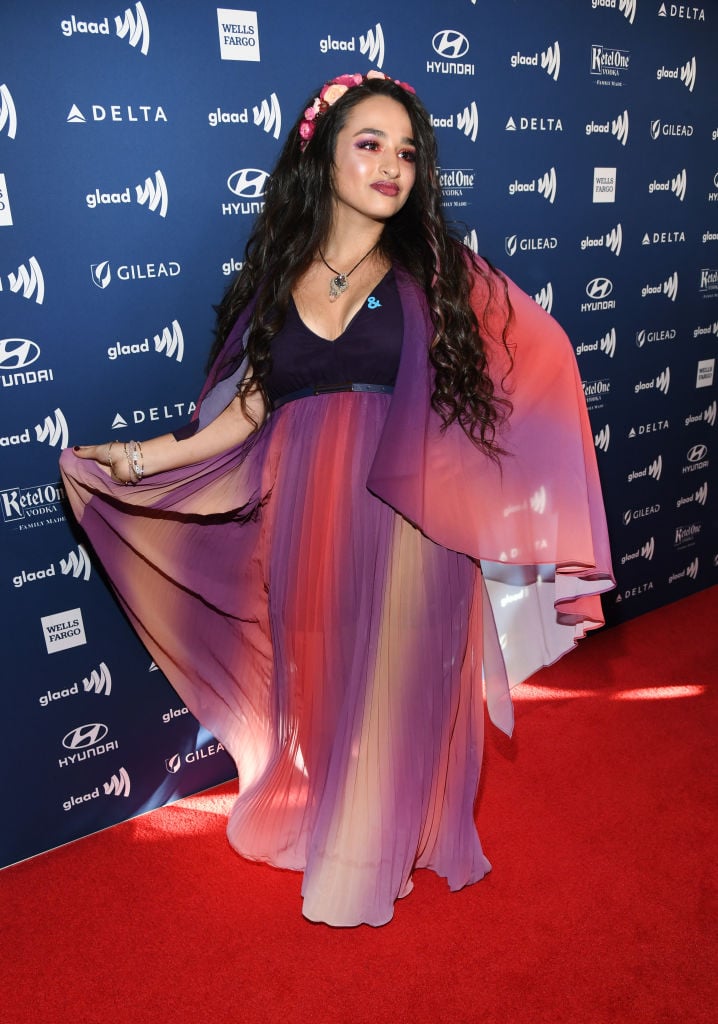 Jazz announced she chose Harvard over Pomona
As Jazz nervously prepared to tell her parents and grandparents about her college choice, Jazz's grandma, Jacky, assured her they were all on her side. "We're just open to whatever you think is right for you," she told the I Am Jazz star.
"I just hope they support me, no matter what," the teen activist said.
The 19-year-old advocate began to talk about her journey to deciding between Harvard and Pomona as her family anxious awaited her announcement.
"I've always kind of been a rebel, someone who likes to go against the grain," Jazz began. "It's just this natural part of me to want to fight, to want to go against, to push boundaries."
Finally, Jazz told her loved ones she'd picked Harvard over Pomona after weighing all the pros and cons. "Harvard is an incredible school with incredible people there who are changing the world in so many different ways," Jazz said, "and I decided I want to be a part of that."
The 'I Am Jazz' star's mom was relieved
Jazz's mom, Jeanette Jennings, and her dad, Greg Jennings, were particularly overjoyed by the news.
Jeanette was especially concerned that Jazz would deal with lifelong regret if she chose Pomona instead of Harvard. What's more, she worried that Jazz's history of depression, anxiety, and binge eating disorder would crop up again if she chose to live in California, far away from her support system on the East Coast.
"I'm in shock," Jazz's mom declared as she jumped up to give her daughter a hug.
"Were you guys expecting that?" Jazz asked, adding that she hadn't wanted to "break her parents' heart" with her decision.
"I didn't know what to expect," Jeanette replied, obviously relieved.
Jazz's mom gushed to TLC producers, saying it was "one of the greatest feelings ever" to know one of her children would soon be attending Harvard.
The advocate's grandma thought Pomona was a 'better fit'
While Jazz's parents were thrilled about their daughter's decision, one member of the teen activist's family wasn't sure it was the right choice.
"I was really surprised she went for Harvard," Jazz's grandma, Jacky, told TLC producers. "I thought Pomona was a better fit because it just seemed to be where she felt she belonged."
Jacky was the only member of Jazz's family, from her parents and siblings to other relatives, who seemed to have been on board with Jazz's intuition about Pomona. The I Am Jazz star's grandma thought Jazz should "follow her gut" instead of the expectations placed on her.
"I think there's a part of her that gave up herself in this decision," Jacky admitted.
But Jazz told producers she ultimately chose Harvard over Pomona for the right reasons. "It really took a lot of soul searching," she explained, "but I realized Harvard just offered everything and more."