'I Am Jazz': Some of Jazz's Family Members Aren't Keen On Performing In Drag
Trans rights activist Jazz Jennings often helps her fellow trans friends with their own transitions, especially since her gender confirmation surgery was finally completed. In particular, Jazz has tried to help her best friend Noelle, whose bottom surgery wasn't covered by health insurance.
On the Feb. 25 episode of TLC's I Am Jazz Season 6, "Communication Breakdown," Jazz worked to set up a drag show fundraiser to raise $15,000 for Noelle's surgery. But when she asked her male relatives to participate, not everyone jumped at the chance.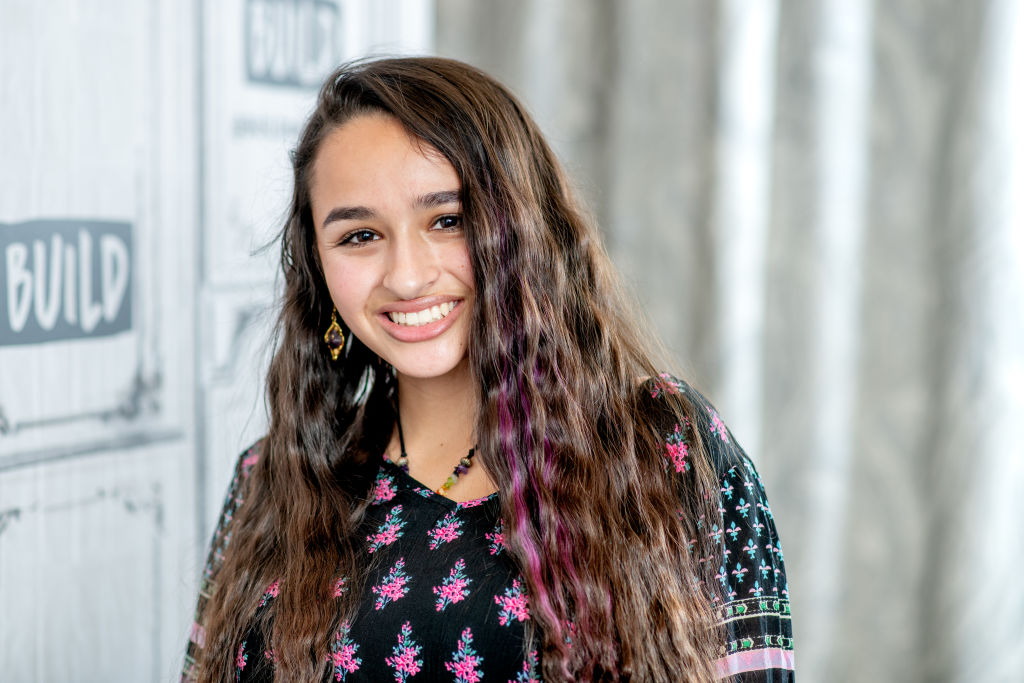 Jazz decided to host a drag show fundraiser for her friend Noelle's bottom surgery
As Jazz prepared for the upcoming benefit show, she realized she didn't have enough men slated to perform. The South Florida teen's older brother, Sander Jennings, was the only male performer who initially agreed to perform in drag.
"Here I am, Sanderella," Sander joked as he tried on high heels in preparation for the performance.
The recent University of Florida graduate admitted that drag wasn't his thing. Still, he knew how importance Noelle's surgery was for her mental well-being, so he was willing to give it a try.
"I will obviously be uncomfortable dressing in drag," Sander told I Am Jazz producers. "It's just not really what I've ever done and not really anything I'm into, but it's worth it because it's for a great cause."
The teen activist asked her family members to participate in the show
A week before the show, Jazz asked her other older brother, Griffen Jennings, as well as her grandpa Jack and her dad, Greg Jennings, to perform as well. The I Am Jazz star met up with the three men at a local beauty shop to help them don wigs in hopes that they'd agree to lip sync at the fundraiser.
"I wanted to ask you three if you would participate and perform in drag," Jazz ventured nervously.
Jazz's grandfather immediately agreed. "Let me tell you something. For Noelle, I would consider it," he told his granddaughter. "I really would. She's special."
Jack told TLC producers that he agreed because he knew how much Noelle meant to Jazz. "I look at Noelle as somebody who deserves the best," he said, "and the first thing that goes through my mind is, 'Why not?'"
Jazz was grateful to her grandfather for going out of his way to help her friend access the procedure she needed. "I am so proud of Grandma Jack for stepping up and agreeing to do this drag show," she said, "because I know that it's completely out of his comfort zone."
The 'I Am Jazz' star's brother and dad didn't accept her invitation
While Jack was fully on board, Griffen and Greg weren't so sure they wanted to dress in drag. "Griffen and Dad, they're a little more apprehensive," Jazz lamented.
"It's probably not gonna happen. I hate to say it," Greg told his disappointed daughter.
Griffen agreed, saying he just didn't feel comfortable wearing feminine clothing or performing. "It's not my thing. It's not Dad's thing," he told Jazz. "It's not either of our things."
The I Am Jazz star explained that he was more of a behind-the-scenes kind of person. "I have no problem with people that do drag," Griffen said. "I don't want to be the one that's doing the entertaining."
Jazz challenged Griffen, asking how he knew what his "thing" was if he'd never performed in drag. "I know it's not my thing because wearing makeup is not my thing," Griffen replied straightforwardly. "It just has to do with what I'm comfortable with, and I'm not that comfortable putting on makeup and dresses and heels."
Jazz's dad agreed, adding, "I'm not comfortable with heels, and I'm not wearing skirts…You seem disappointed, and I'm really sorry, Jazz."
Greg told I Am Jazz producers he'd still find a way to help out and make sure the drag show fundraiser was a success, even if he wasn't ready to transform into a drag queen. "I'm just not somebody that's gonna go on stage and walk down a catwalk," he explained. "But I really want to support Noelle, so I'll think of another way to help everybody."
While Jazz was disappointed and worried about the show, she accepted her family's decision.
"I don't want to be too forceful because when I was younger, I wanted to wear a dress, and I was upset when I had to wear boy clothes," she told TLC producers. "And it's the opposite for them. But I'm not gonna lie, I am pretty disappointed, mostly in myself, because I thought this was going to be easier to pull off, and I just don't want to let Noelle down."