'I Am Jazz': Why Did JoJo Change Her Mind About Top Surgery?
Trans rights activist Jazz Jennings has been helping her friends, JoJo and Noelle, through their own gender confirmation surgery journeys on TLC's I Am Jazz Season 6.
Jazz planned a drag show fundraiser for Noelle's upcoming bottom surgery, accompanied JoJo to her top surgery consultation, and even tried to discuss gender dysphoria and trans rights issues with JoJo's skeptical grandma, Nora.
But on the Mar. 10 episode of I Am Jazz, "Under Pressure," JoJo told Jazz something big had shifted in her transition journey. She was no longer interested in top surgery at all; instead, the 15-year-old planned to pursue bottom surgery.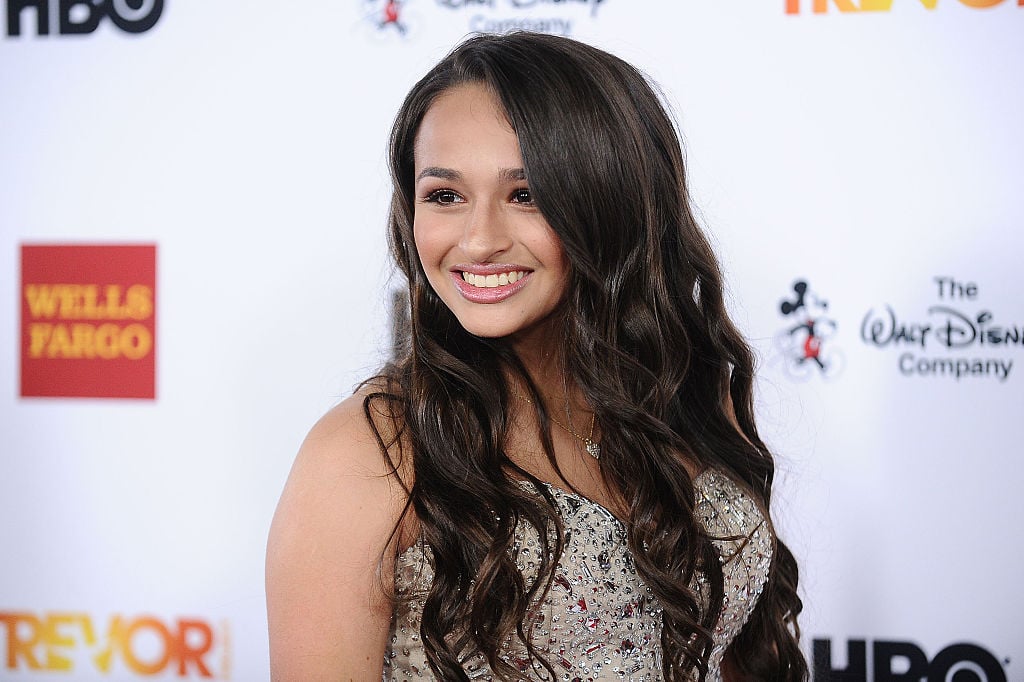 JoJo's desire for top surgery 'plateaued' as time went on
On the latest episode of I Am Jazz, Jazz asked her friends Noelle and JoJo about their future plans in terms of gender confirmation surgery.
"As far as breast augmentation surgery goes, my need to have the surgery kind of plateaued," JoJo told Jazz. "It's not really there anymore."
Jazz wondered if JoJo's grandma, who thought she was too young to make such a big decision, had played a role in her friend's choice. "Do you think your grandma influenced you?" she asked.
"I don't think my grandma influenced me," JoJo replied. "I think it was a little more of my own soul searching. You know when you dig deeper into what's causing your dysphoria? I realized it was my genitals, and how my true feelings and true emotions are for bottom surgery."
Like Jazz, JoJo realized that her biggest desire was for bottom surgery. "I was considering top surgery very heavily," the I Am Jazz guest star told producers. "But when I was uncovering the root of my dysphoria, I realized that bottom surgery was something that I ultimately needed."
JoJo told her friends she might get breast augmentation "in the future" if she still felt the need. But for now, she was completely focused on undergoing the necessary steps to get bottom surgery.
JoJo's grandma was still 'not on board' with her plans for gender confirmation surgery
Jazz said she would support her friend either way, adding that gender dysphoria could be complicated both physically and mentally.
"I am both surprised and not surprised," the I Am Jazz star said, "because being transgender, when you look in the mirror, that person that you know you are within isn't fully reflected. And really, you feel uncomfortable all around. So to attribute that dysphoria to a specific area, it's very challenging."
The trans rights advocate also wondered how JoJo's grandma was taking the news, given that she had asked her granddaughter to wait until she was 18 to get any major surgeries. JoJo's grandmother had even hinted that she thought her granddaughter's trans identity might be a "phase" that would pass as she got older.
"So how does your grandma feel about you deciding not to get top surgery?" Jazz asked. "She must be over the moon," she added sarcastically.
"She is quite excited," JoJo admitted. Still, she added, the idea of bottom surgery wasn't sitting well with her grandma either. "I think bottom surgery hit her a little bit harder than top surgery," she said. "I feel like she's not on board at all."
The 'I Am Jazz' guest star decided to head to therapy with her grandma and mom
Despite JoJo's grandma's protests, Jazz's friend was adamant that she would do everything she could to pursue her journey to gender confirmation surgery. Since JoJo was hoping to get bottom surgery as soon as possible, she said she was going to take the first step—getting a letter of support from a qualified mental health expert—right away.
"We are going to go have a therapy session with Debbie, Dr. Deb, so we can get the process started," JoJo told Jazz. "It's going to be my, my mom, and my grandma."
JoJo told I Am Jazz producers that she hoped a mental health professional could explain the seriousness of dysphoria to her grandma. "Bottom surgery is my next step in my transition, and I want a professional therapist to get my grandma to understand what this is, and what it means, and why I need it," JoJo said. Meanwhile, Jazz reassured her that she would support her along the way as much as she could.