'I Don't Wear Pants Anymore,' Charlize Theron Quipped About Home Life During the Pandemic
NBC's Today audience recently got a treat when movie star Charlize Theron appeared on the morning talk show. The A-lister let fans in on a few details about how life has changed during the COVID-19 pandemic and how to check out her newest project.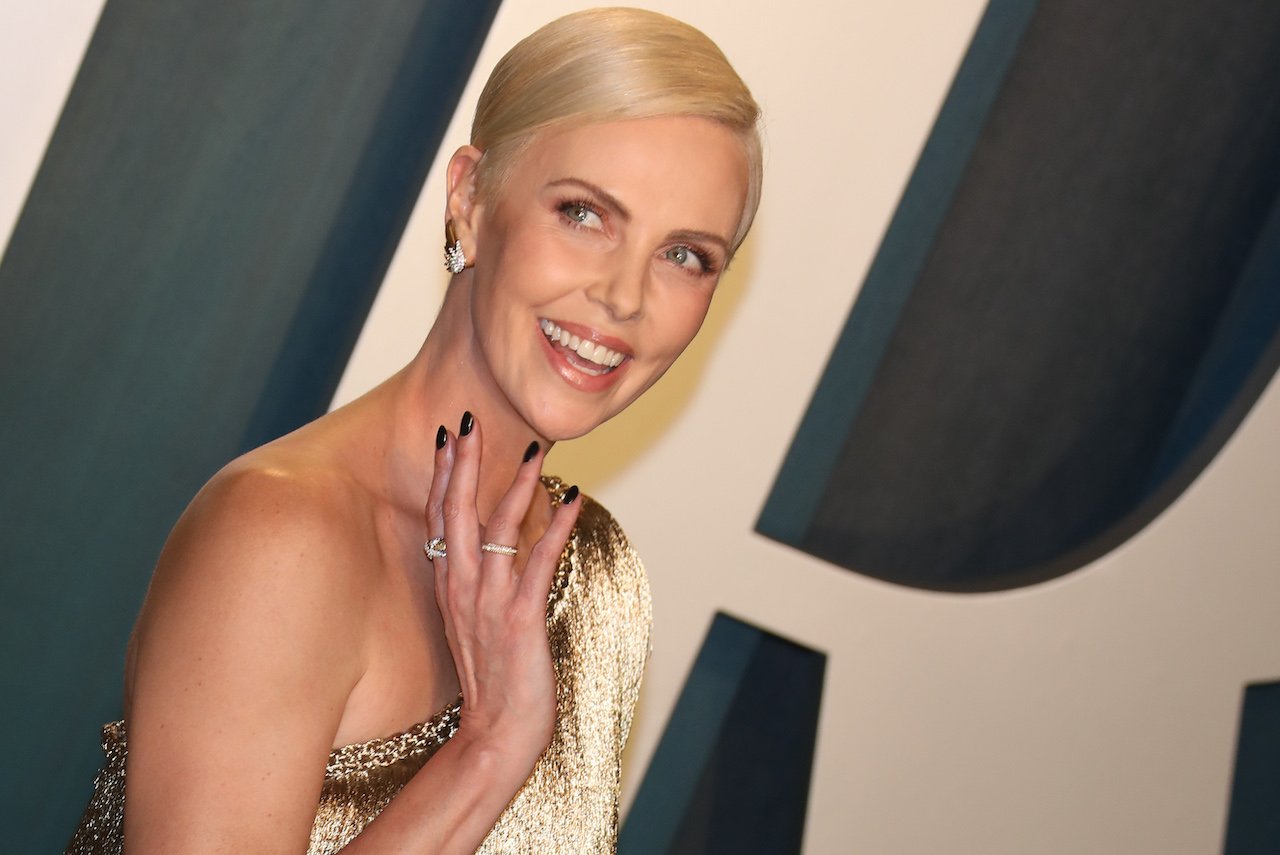 Charlize Theron is a mother of two
Theron adopted her first child, Jackson, in 2012 just before shooting Mad Max: Fury Road. In a rare Instagram share, the entertainer posted a sweet picture holding her eldest daughter, with her face obscured to protect her privacy.
In the caption, Theron wrote, "I became a mom right before we started shooting. At least my child will forever have the fun fact of 'I spent most of the first year of my life in a war rig' (special appearance by my incredible costumer Inge Hough)"
Theron adopted her youngest daughter, August, in 2015. The sisters are now 4 and 8 years old, and, according to Theron, they have had an interesting home life during the novel coronavirus pandemic.
The busy mom spoke with Today host, Hoda Kotb about at-home learning, fun activities, and the newest furry additions to the family. And before leaving, Theron teased what to expect in her Netflix action thriller, The Old Guard.
Pants are optional when parenting under quarantine, Charlize Theron jested
Theron had lots to say on Today about parenting during this era of social distancing. "We are really fortunate that we haven't been directly affected by [the novel coronavirus], so I'm super grateful for that," Theron shared, "Outside of that, we are, you know, a little stir crazy. I don't wear pants anymore."
"We swim a lot," the star explained about their pants-optional pastime with the kiddos. She went on to say, "We play a lot of hide and seek. We've been cooking a lot."
Homeschooling under quarantine is 'a lot of pressure,' said Theron
Aside from leisure time at home, Theron is an active parent when it comes to academics. "It turns out [that] I am not a very good math teacher, as Jackson very politely put it," Theron confessed. "She feels that the problem with homeschooling lies with me apparently. So, it was really a lot of pressure.
I mean, I have always had so much respect for teachers. But it's on a whole new level. For the first month — five weeks — I was completely by myself with them. So I had my four-year-old downstairs while I was trying to teach math to my eight-year-old upstairs. And the fact that my house didn't burn down is a miracle."
The Theron household boasts a brood of cuddly canines
"We have four dogs now. The girls got puppies for Christmas," Theron told Today. While Theron shields Jackson and August from the spotlight, the celeb has openly shared her love of animals on social media.
In an Instagram post from March, the star posted an adorable snap of one of her pets. In the caption, she wrote, "It's like the universe knew we needed a bunch of pictures of puppies right about now. Happy National Puppy Day! Leo sends his love."
Theron's newest project is now streaming on Netflix
Theron's latest film is The Old Guard, now streaming on Netflix. The official synopsis reads, "A group of mercenaries, all centuries-old immortals with the ability to heal themselves, discover someone is onto their secret, and they must fight to protect their freedom."
Regarding the meaty role of an immortal warrior, the star reflected, "Immortality comes with a lot of pain and loneliness and suffering. And I think the film really explores that."