Are Any of the 'I Dream of Jeannie' Cast Members Still Alive Today?
I Dream of Jeannie is a TV show that just about everyone has heard of with an opening jingle that gets stuck in your head every time you think of it. The series starred Larry Hagman as Captain Tony Nelson, Barbara Eden as a beautiful genie appropriately named Jeannie, Bill Daily as Major Roger Healey, and Hayden Rorke as Colonel Alfred E. Bellows.
The popular sitcom ran from 1965 to 1970 but gained new generations of fans years after it went off the air thanks to reruns. And today those fans are asking the question: Are any of the show's cast members still alive? Here's the answer to that, plus a few things you may not have known about the actors who starred on I Dream of Jeannie.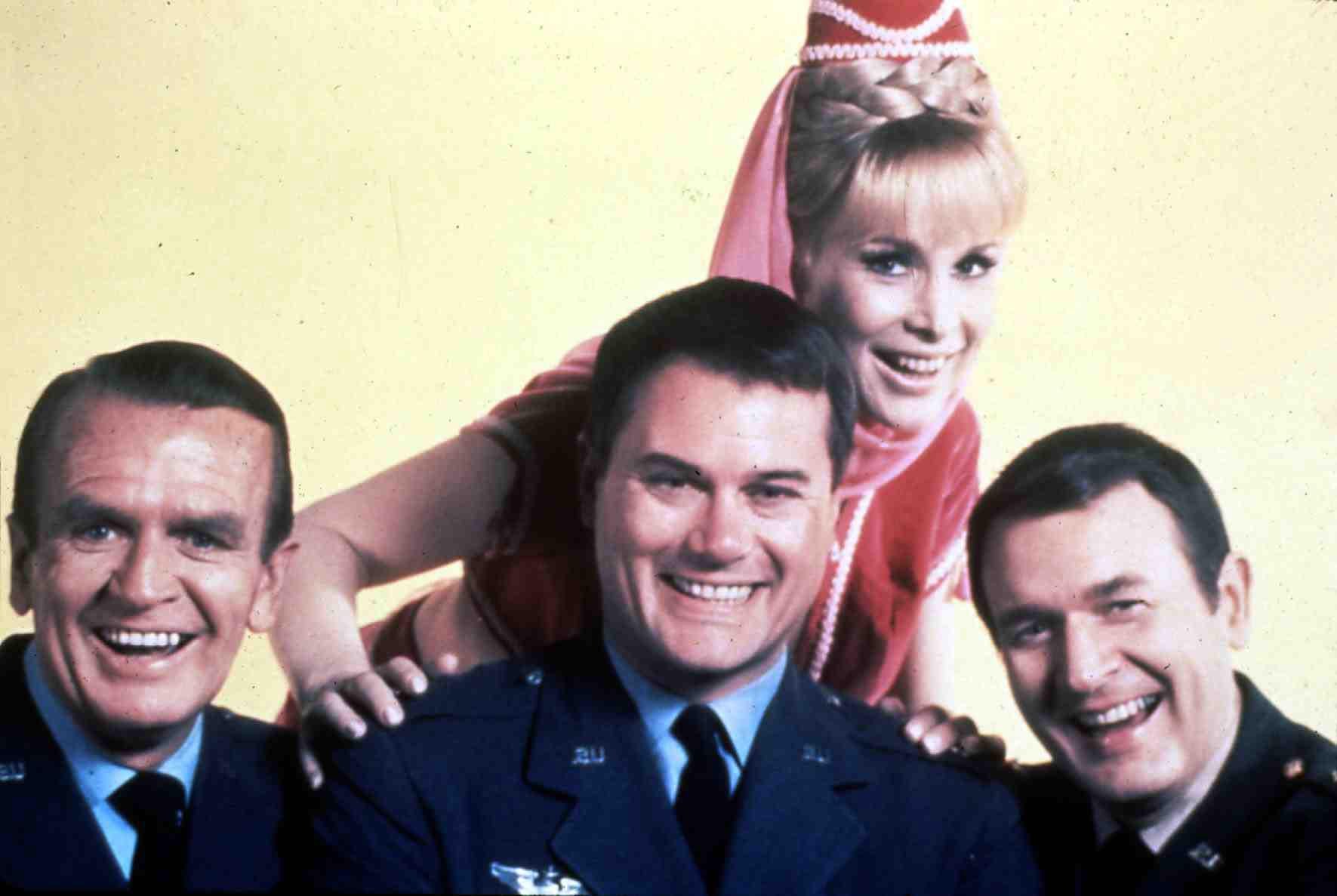 Bill Daily
Daily was born on Aug. 30, 1927, in Des Moines, Iowa. He made a name for himself in the supporting role of Tony Nelson's best friend and NASA colleague Army Major Roger Healey. Daily's television career didn't end when I Dream of Jeannie did. He went on to portray the characters Howard Borden on The Bob Newhart Show and Dr. Larry Dykstra in ALF.
Daily died of natural causes in 2018, just five days after he turned 91. His ashes were scattered outside of Santa Fe, New Mexico.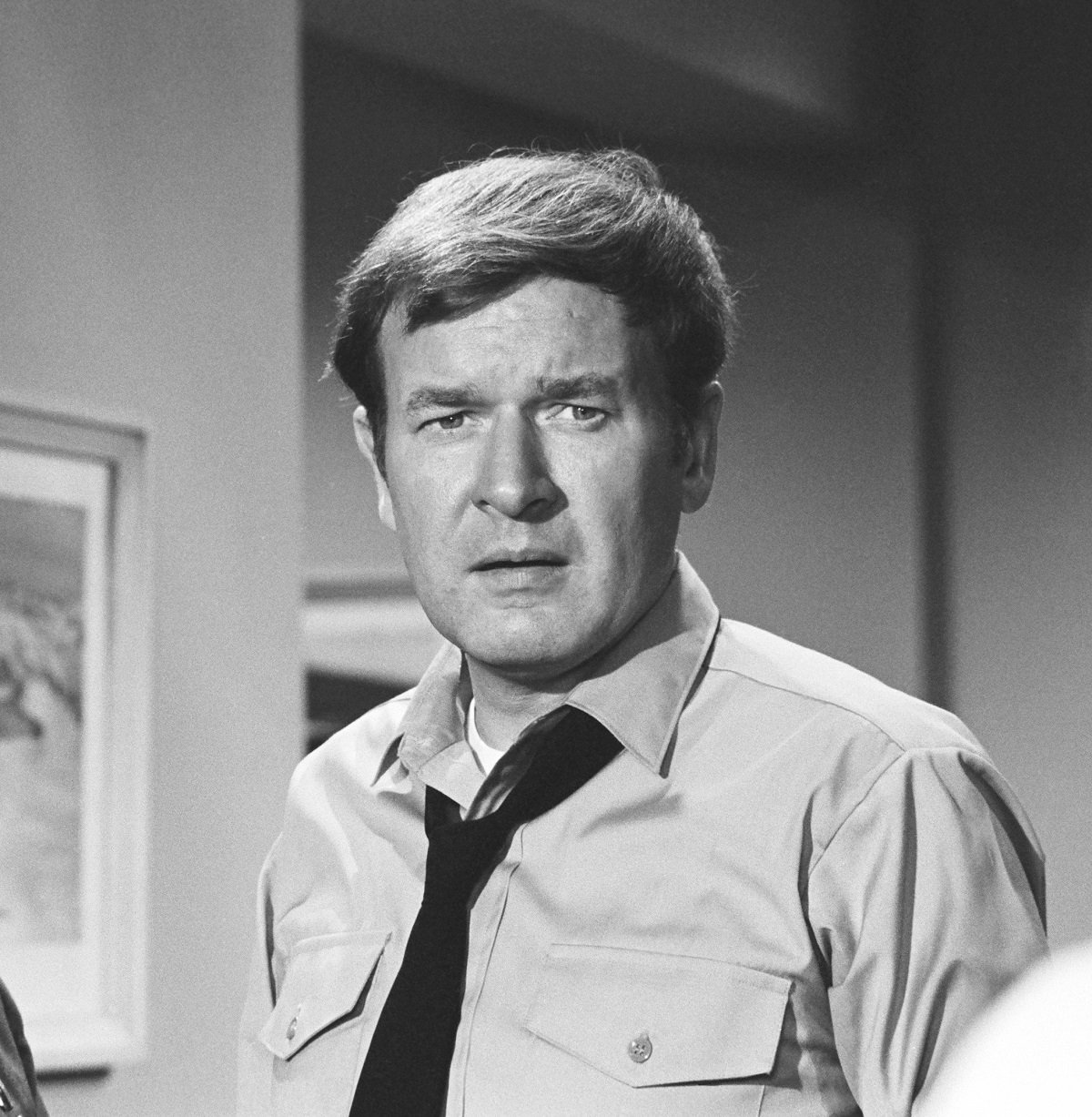 Hayden Rorke
Rorke was born Oct. 23, 1910, in New York City to screen and stage actor Margaret Hayden Rorke. Eden once described Rorke as a "prince" and a good friend to all. In her 2011 biography Jeannie Out of the Bottle, Eden wrote that Rorke was "unashamedly gay" and that he lived with his partner, Mister Ed director Justus Addiss.
Rorke died of multiple myeloma in 1987. He was 76.
Emmaline Henry, who played his wife Amanda Bellows on the show, died on Oct. 8, 1979, from a brain tumor at the age of 50.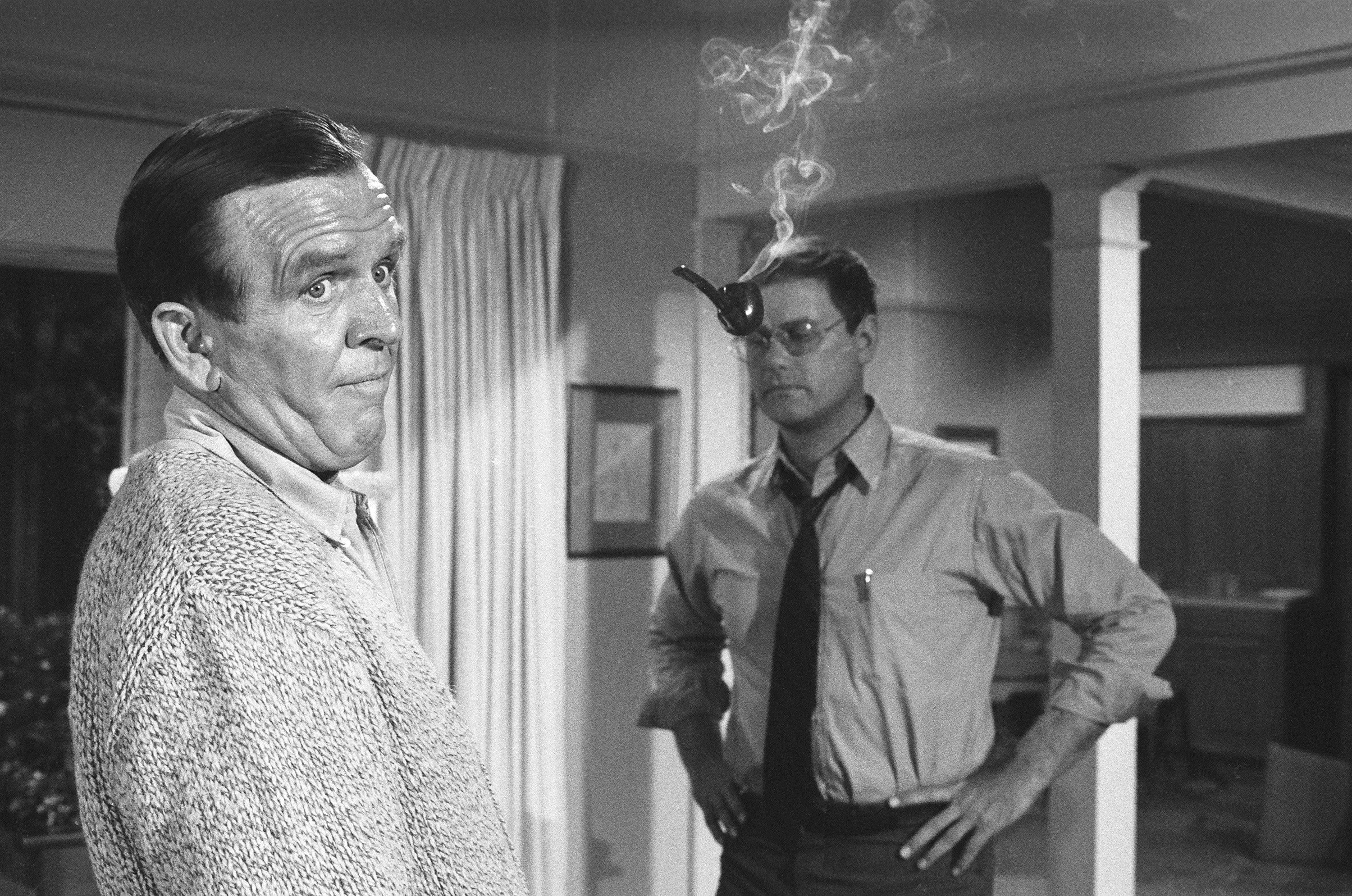 Larry Hagman
Hagman was born on Sept. 21, 1931, in Fort Worth, Texas. The actor became a household name playing Tony Nelson on I Dream of Jeannie and went on to become a fixture in network television. Eight years after the show was canceled, Hagman starred as J.R. Ewing in the hit series Dallas. He even reprised his iconic role in the 2012 revival of that show. Later that year, Hagman died after a battle with cancer.
Following his death, Eden released a statement (per CBSLA.com) which read in part:
"I can still remember, that first day on Zuma Beach with him, in the frigid cold. From that day for five more years, Larry was the center of so many fun, wild, shocking… and in retrospect, memorable moments that will remain in my heart forever. He was such a key element in my life for so long and even, years after I Dream of Jeannie our paths crossed many times. Throughout various productions I had the pleasure of watching the Texas Tornado that was Larry Hagman. Amidst a whirlwind of big laughs, big smiles, and unrestrained personality Larry was always, simply Larry… I can honestly say that we've lost not just a great actor, not just a television icon, but an element of pure Americana. Goodbye Larry, there was no one like you before and there will never be anyone like you again."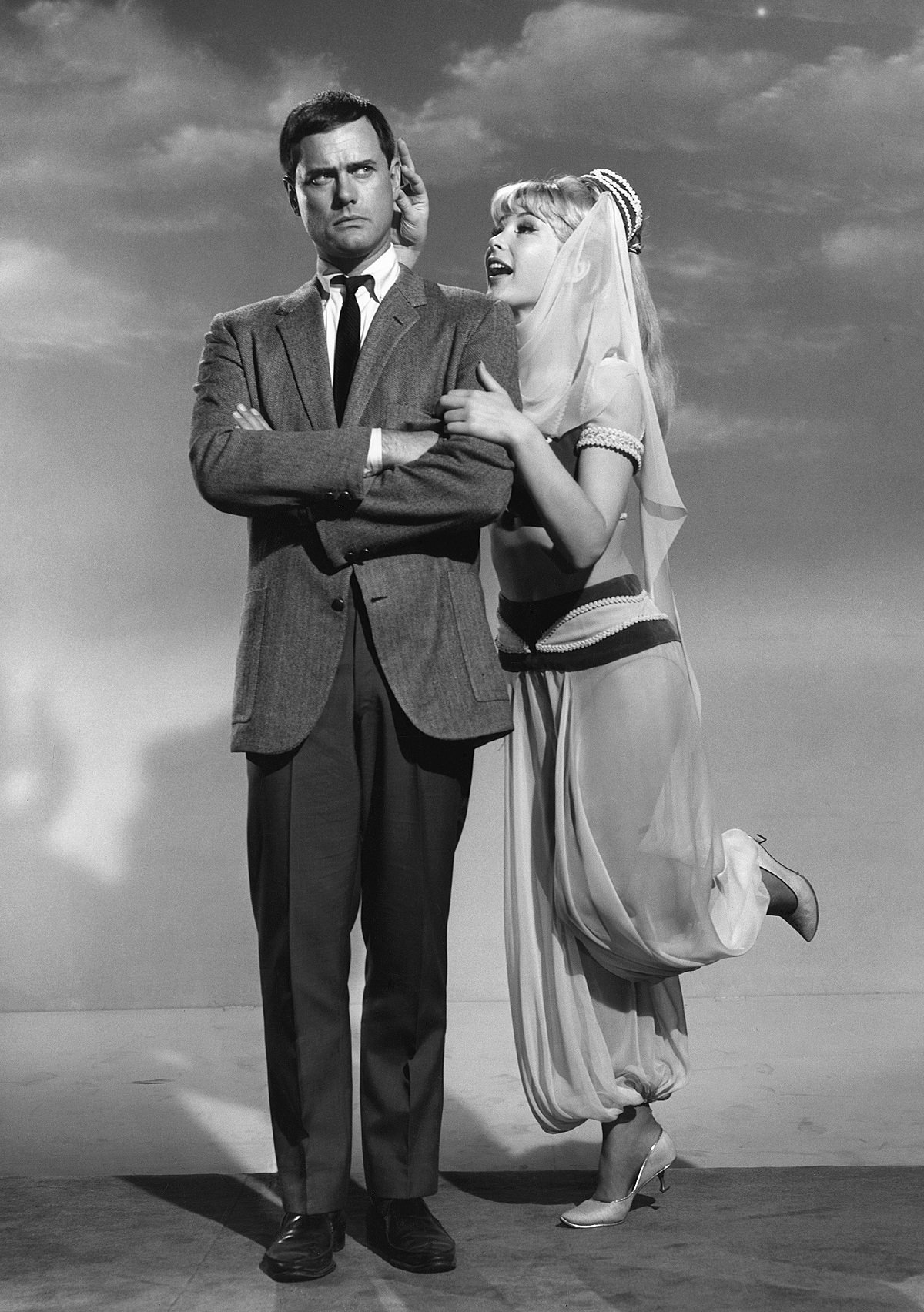 Barbara Eden
Eden is the only main cast member of I Dream of Jeannie who is alive today.
She was born on Aug. 23, 1931, in Tucson, Arizona. Although Eden is in her 90s now she hasn't slowed down. Today, she still tours and has appearances lined up throughout the year. She's also been co-writing a children's book called Barbara And The Djinn.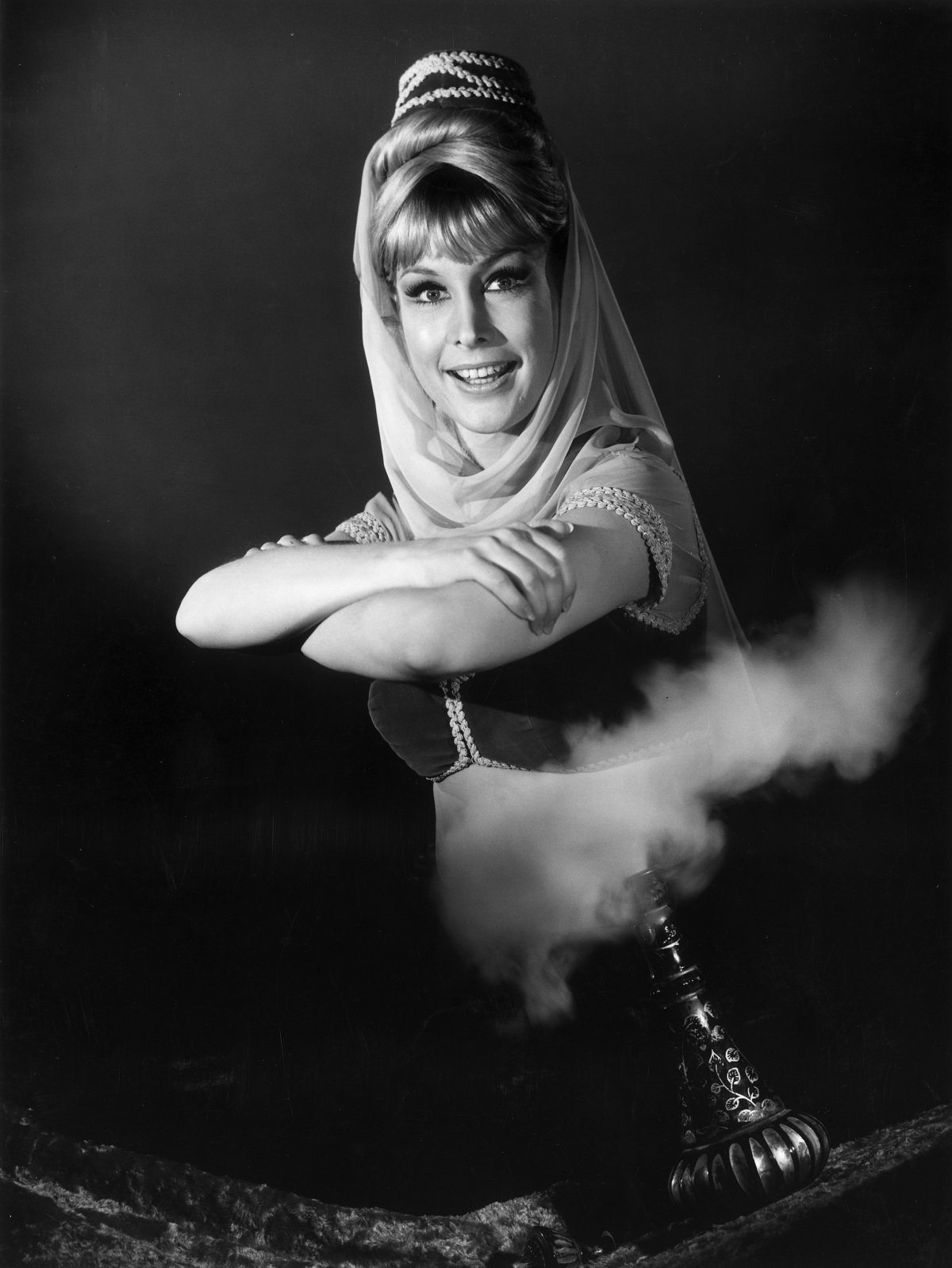 "I was very very lucky to like the job I chose," the TV legend told Page Six. "I feel sorry for people like my poor father who had to work every day at something he didn't like. I enjoy my work."
Eden said she still feels young and even exercises with a trainer a few times a week.