'I Dream of Jeannie': How Barbara Eden Hid Her Growing Belly When She Was Pregnant
The popular sitcom I Dream of Jeannie ran for five seasons from 1965 to 1970 and the show gained new generations of fans years after it went off the air thanks to reruns.
The series starred Larry Hagman as Captain Tony Nelson and Barbara Eden as a beautiful genie named Jeannie. It's hard to think of the show and not think of Jeannie's midriff-baring costume but when the star was pregnant while filming the sitcom, producers had to think of a way to hide her growing belly. Read on to find out what they did so viewers didn't notice.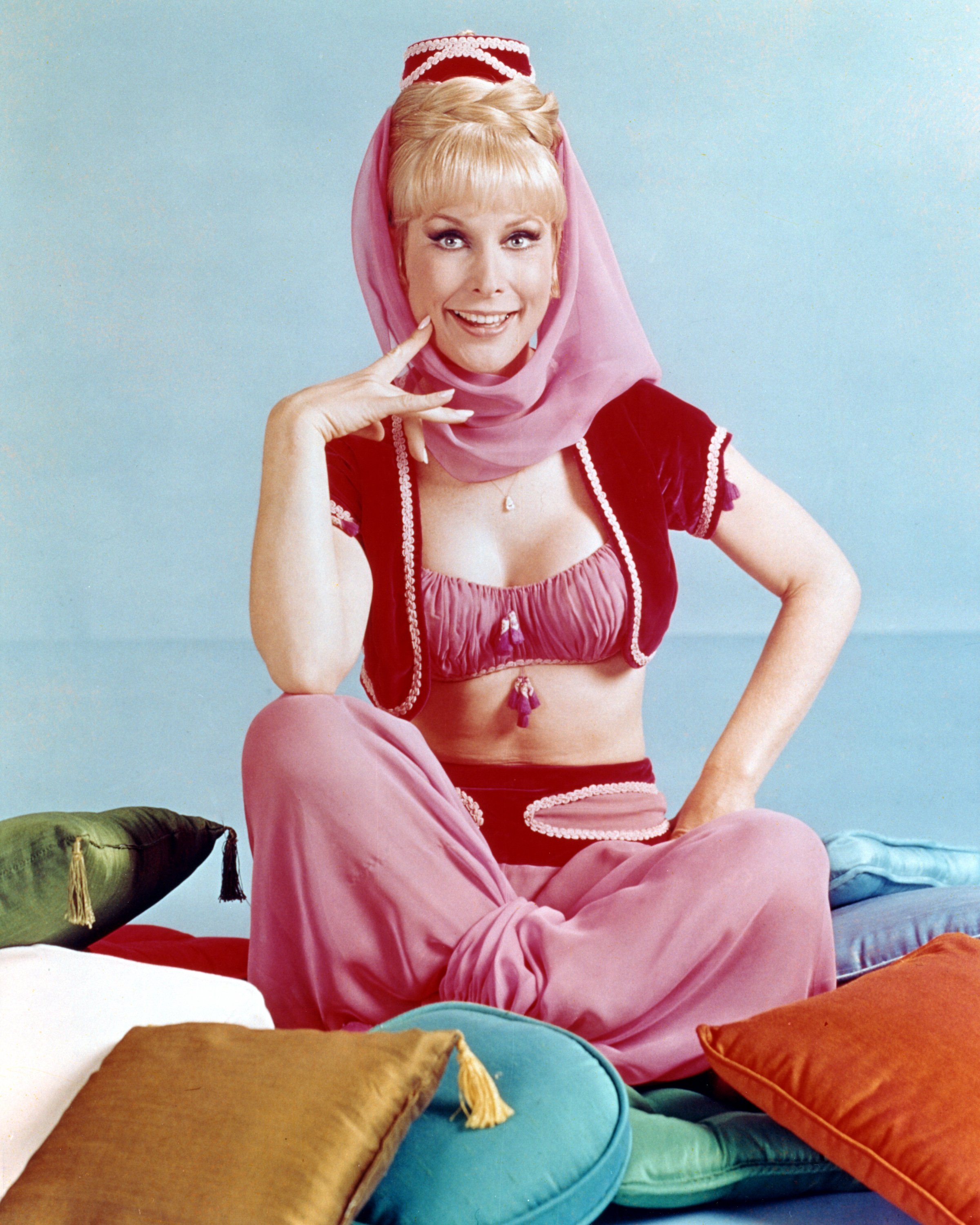 Barbara Eden's iconic costume
When producer Sidney Sheldon was trying to find an actor to play Jeannie, he initially wanted someone who wasn't a blonde. But after holding several auditions and not finding anyone who fit the role, he decided to tap a blonde and chose Eden for the part.
The role required her to wear a revealing pink and red silk costume. At first, producer George Schlatter wanted to show Eden's navel but NBC executives were not on board with the idea so it was agreed that it wouldn't be visible. Sometimes though the waistband of Eden's costume moved down or shifted out of place exposing her belly button and the network was threatened with fines. Eden said that her legs couldn't be shown either so her pants were shadowed.
What producers did to hide her stomach when she was pregnant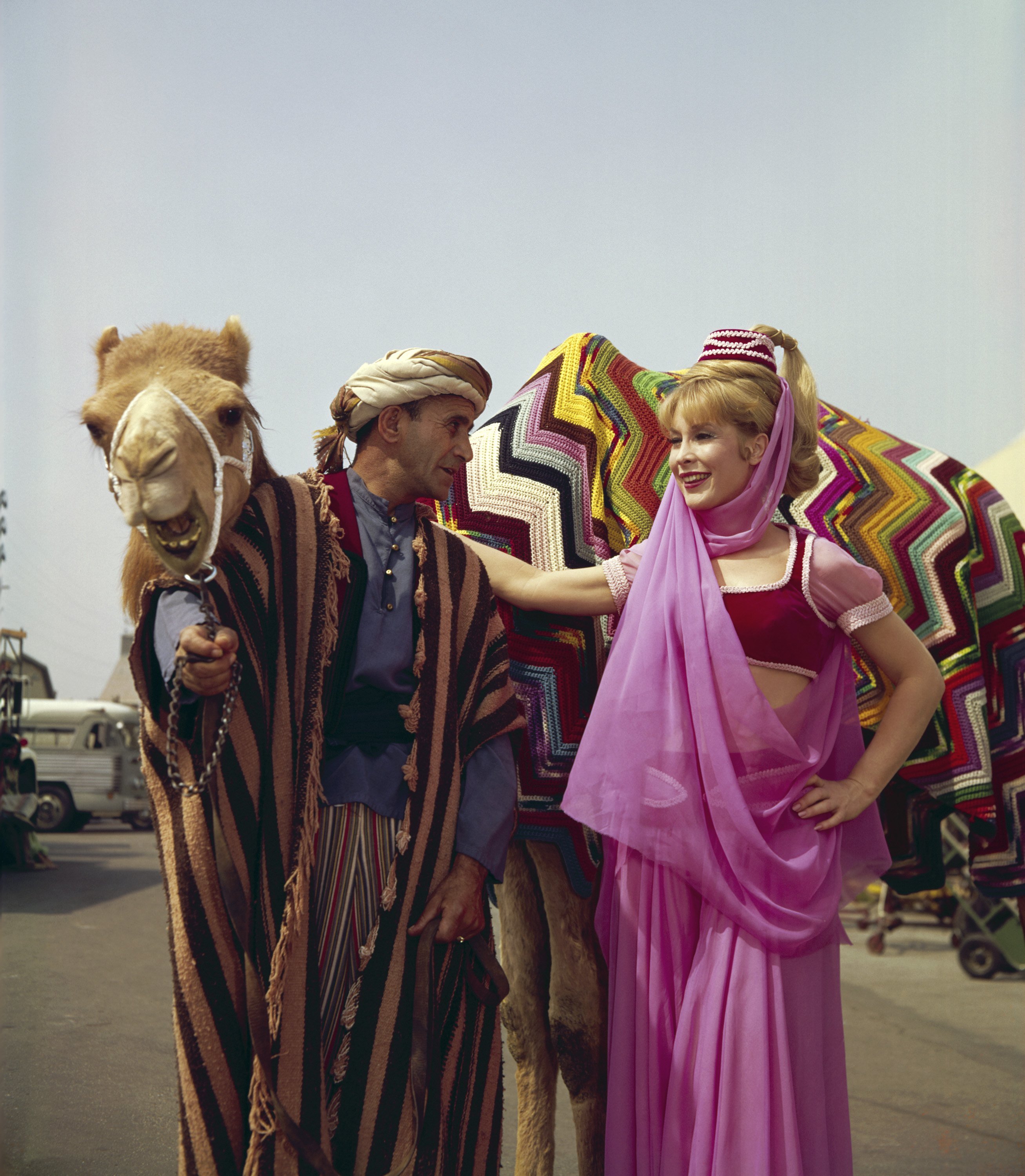 Another obstacle that came up when the series was getting ready to film its first season is that Eden was pregnant. Producers didn't want to replace her so they made modifications to her costume in order to conceal her growing belly.
They decided that Eden could be significantly covered up for the first 10 episodes of the series by adding several extra veils to the genie costume.
"I looked like a walking tent," Eden joked in the Lifetime series Intimate Portrait.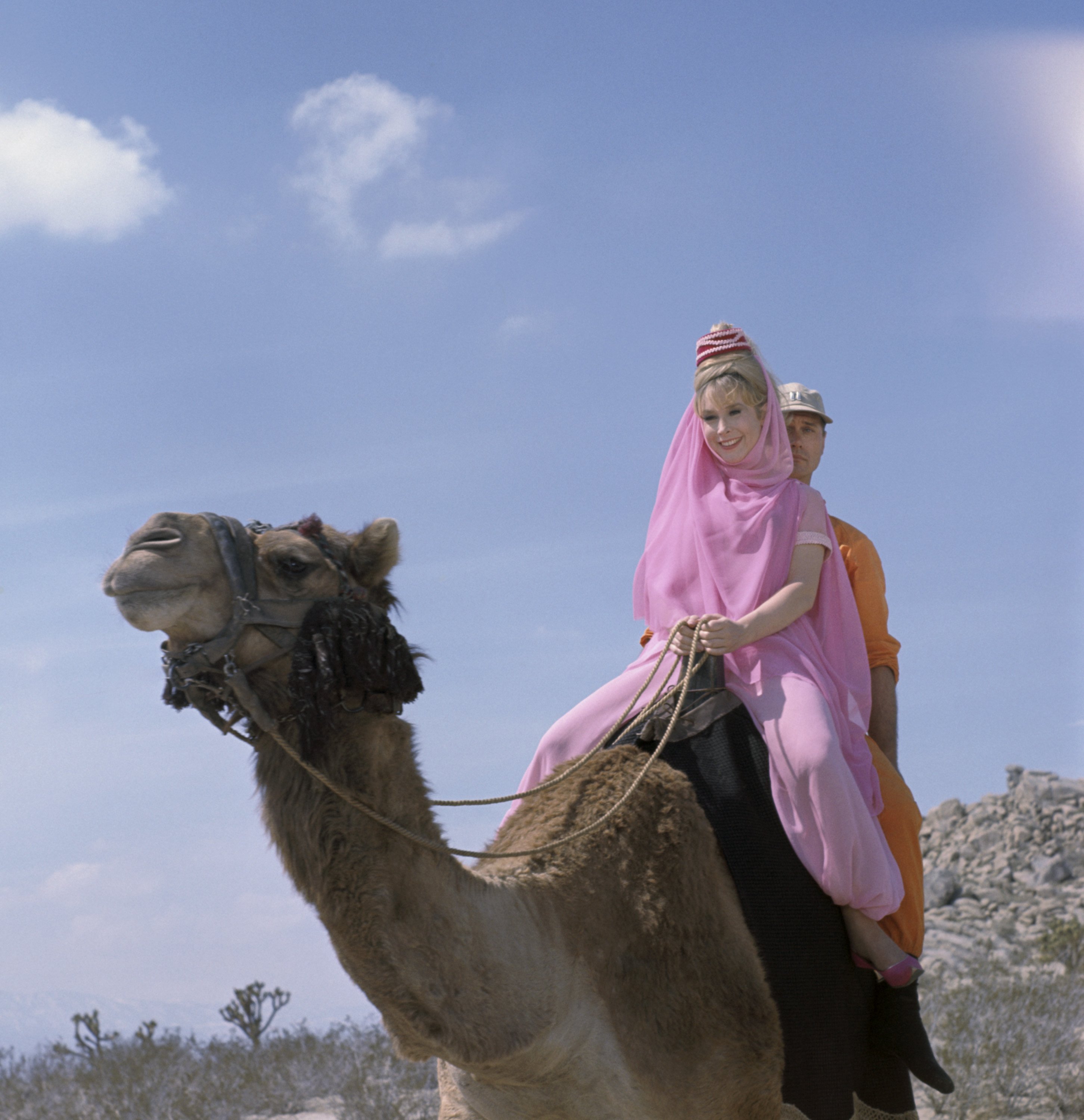 The death of Eden's son
Eden and her first husband, fellow actor Michael Ansara, welcomed their son, Matthew Ansara, on Aug. 29, 1965, while I Dream of Jeannie was on hiatus. When Matthew was 19, Eden found out that he had been using drugs and got him into rehab. He was in and out of different treatment centers for years. Eden told ABC News that when Matthew turned 31 he was staying sober for long periods of time, began focusing on bodybuilding, and became engaged.
"His life was on an even track," Eden recalled.
However, in June 2001, footage from a gas station camera showed Matthew at the establishment around 6:30 p.m., two and a half hours later he was found in his vehicle slumped over the steering wheel.
"Apparently he had taken a hit of heroin and he hadn't had it in quite a while, I guess," Eden said. "It killed him. It stopped his heart."
Matthew was buried at Forest Lawn Memorial Park in Los Angeles.