'I Dream of Jeannie': Larry Hagman Once Explained His Notorious Habit of Going Silent on People for Days
Fans didn't know every side of the late Larry Hagman. The actor was known for I Dream of Jeannie and Dallas, and co-stars such as Barbara Eden sometimes spoke of his cantankerous on-the-job antics. The pair shared a warm friendship, but it wasn't always easy.
And she once described how Hagman stopped speaking to her during the final season of Jeannie. What some may not know is that the actor mastered the art of being silent of purpose — and even his family wasn't immune.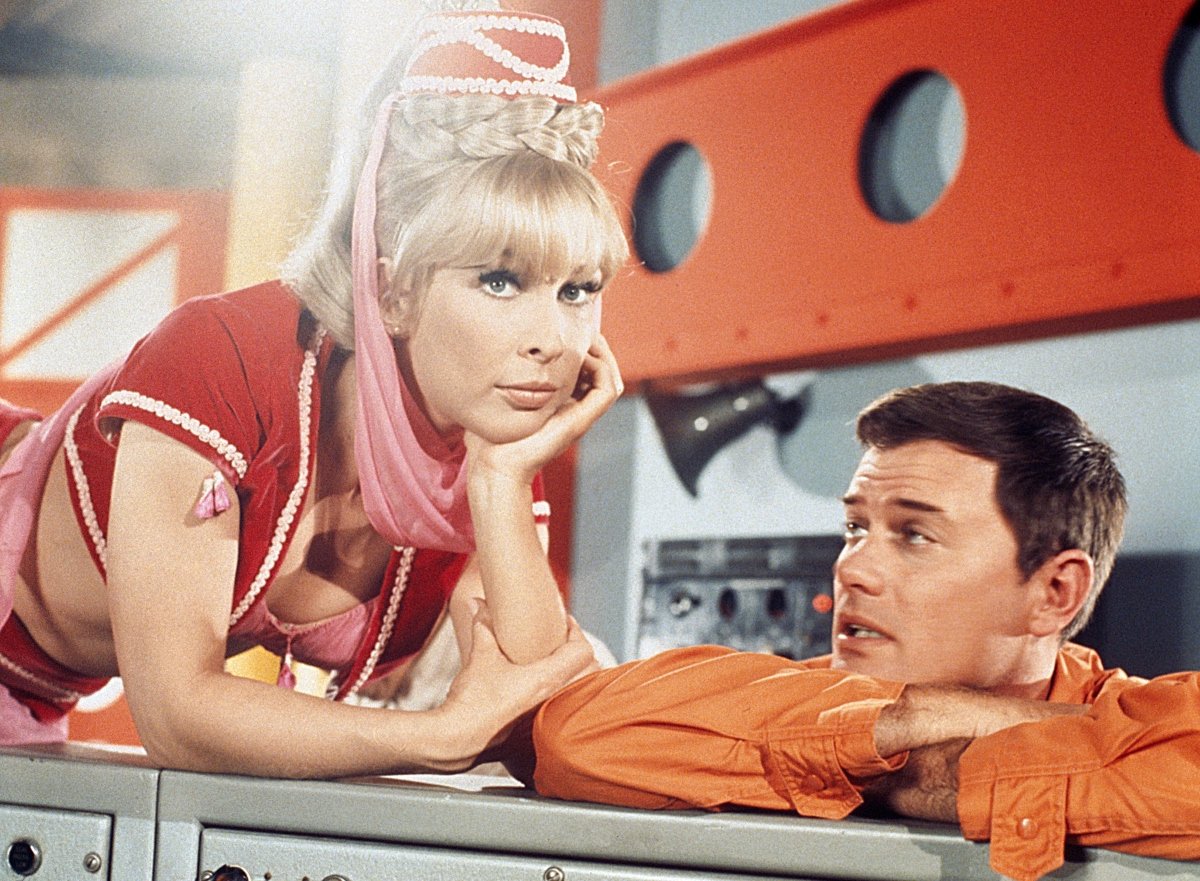 'I Dream of Jeannie' star Larry Hagman enjoyed not speaking to people
Though Hagman acknowledged he had various issues as an actor on set in his memoir, Hello Darlin': Tall (and Absolutely True) Tales About My Life, he didn't spill on whether he gave them the silent treatment.
However, he thought it was a great habit to develop silence after experiencing a problem with his voice. It all started one Sunday and Hagman really made it a thing.
"Then I also had my silent Sundays when I didn't utter a single word," Hagman wrote.
"These silent Sundays actually started on a Friday after I'd spent two straight days taping rodeo scenes for an episode of Jeannie titled 'Ride 'Em Astronaut.' When I woke up Saturday morning, I couldn't utter a sound. My doctor said I'd strained my voice and advised me not to talk until Monday," he remembered.
Hagman said since he was off until Wednesday, he kept the silent jig up for four straight days, and he loved it. The following Sunday, he purposely stopped speaking again and felt "refreshed" the next day. But it didn't go over well with his daughter.
Hagman recalled how his 12-year-old, Heidi, left him a scathing note that he discovered on his way out to work. "Daddy, as you know, I love you very much. But yesterday you were a big sh*t," she wrote.
Undeterred, Hagman carried on. "Maybe so, but I continued not talking on Sundays for twenty-five years, and all of us learned to adapt," he shared.
RELATED: 'Dallas' Star Larry Hagman Would Sign Autographs if Fans Did His 'Payment' Ritual
Hagman cultivated a silent persona, and a man cried
Fully dedicated to sticking to his newfound sense of self-induced peace, Hagman took his silence on the road too. He said a "mystique developed around my silence" and many assumed "it was a religious or mystical thing."
Rather than explain it, he just kept doing it and that meant entertaining himself with it too. Hagman shared a tale about helping out at a local lifeguards' fundraiser by setting up one-sided chat sessions.
"I posted a sign on the outside of my van that said, 'Hagmananda Listens.' For five cents a minute people could come inside and talk to me about anything for exactly five minutes," he wrote. He donned a colorful robe and set up incense, flowers, and candles. To explain the session, he handed visitors a handwritten card.
One man showed up with his young son wondering if he could speak on any subject to Hagman. The man then proceeded to pour his heart out about how he found his wife in bed with his best friend. After the man and his son burst into tears, the timer went off, and Hagman felt awkward and emotional.
"I was wondering how I was going to recover from that ordeal when the guy stuck his head back in and thanked me," Hagman recalled.
"He said he'd never told anyone about that and just talking about it made him feel better. He said he still loved his wife and was going to make it work. It turned out to be one of the nicest moments," he wrote.
Barbara Eden said Hagman wouldn't talk to her when 'I Dream of Jeannie' ended
Eden wrote about working with Hagman in her own book, Jeannie Out of the Bottle: A Memoir, and described him as her "wild, delinquent brother." She also discussed the show's dwindling ratings, noting that she and Hagman felt season 5 would be their last.
According to her, those final weeks of shooting made Hagman aloof and he didn't speak to anyone. Instead, he spent most of his downtime alone in his trailer.
Now, Hagman never addressed giving his co-stars the silent treatment in his book, but he did say they didn't know the fate of the show when filming wrapped. He later learned it was canceled after returning from a trip to Brazil.