'I Know What You Did Last Summer': What Jennifer Love Hewitt, Sarah Michelle Gellar, Freddie Prinze. Jr, and Ryan Phillippe Wanted to Know About the New Show
I Know What You Did Last Summer came out in 1997, one year after Scream revived the teen horror movie genre. Scream writer Kevin Williamson was able to sell his adaptation of Lois Duncan's book after the success of Scream. The film adaptation starred Jennifer Love Hewitt, Freddie Prinze Jr., Sarah Michelle Gellar and Ryan Phillippe. 24 years later, Amazon reinterprets it again with a modern cast, and the original cast approved. 
[Spoiler alert: This article contains spoilers for the 1997 movie I Know What You Did Last Summer.]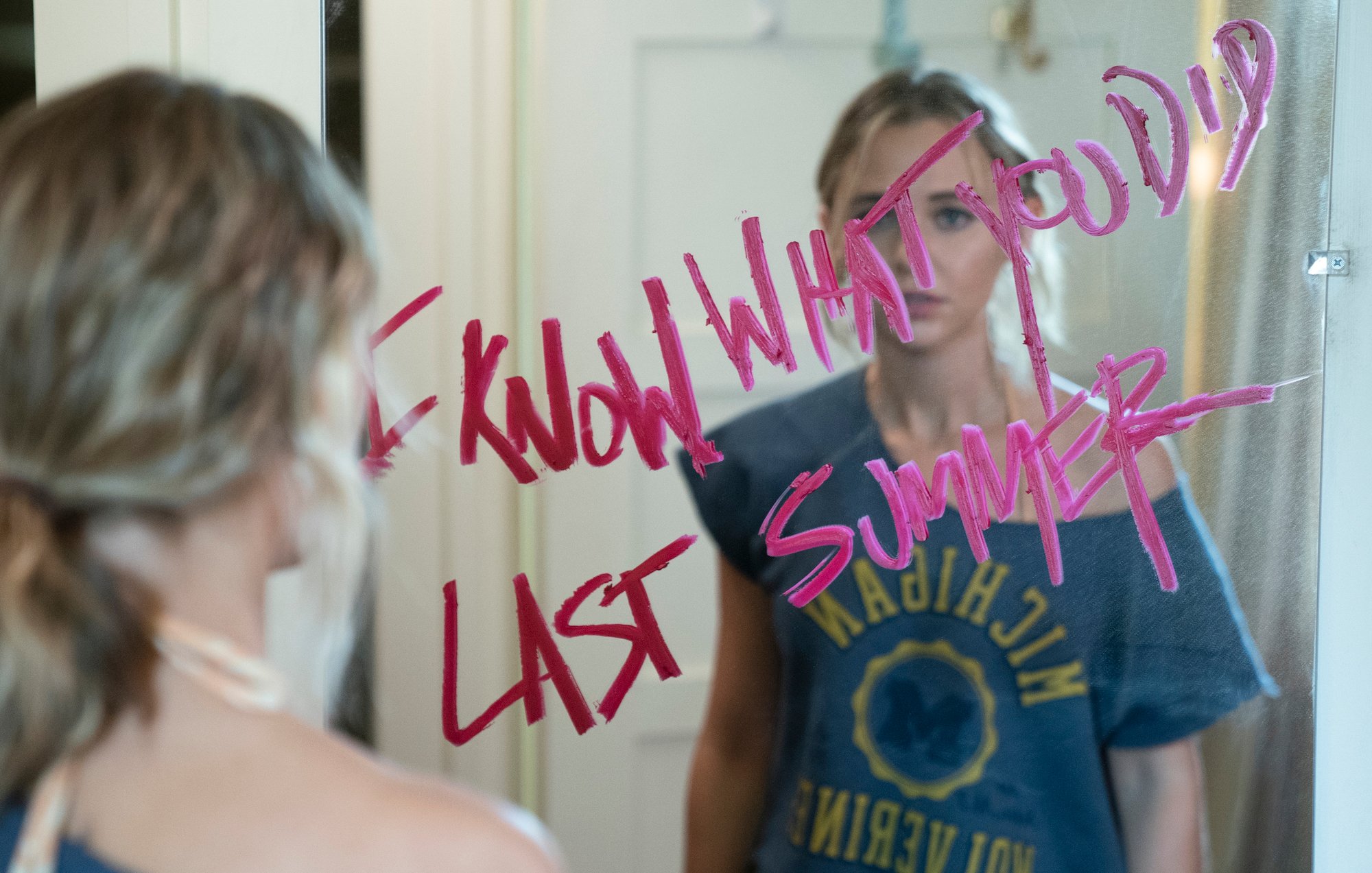 Amazon presented an I Know What You Did Last Summer panel at New York Comic-Con on Oct. 8. Instead of taking questions from fans, they had some special guest questions: Prinze, Gellar, Phillippe and Hewitt asked the new cast about their show, which premieres Oct. 15.
Freddie Prinze Jr. wants to know who got scared on 'I Know What You Did Last Summer'
When the moderator introduced the first guess, Prinze had the element of surprise. The new cast was not expecting him. 
"What's up, you guys," Prinze said. "It's Freddie and I welcome all of you as the new generation of I Know What You Did Last Summer and I know you guys are going to do a great job repping it."
Prinze's question also revealed a bit of the shenanigans going on behind the scenes of his I Know What You Did Last Summer movie. 
"I was capable of pulling off pranks and scares on every single cast members because I distribute my pranks on an equal opportunity basis," Prinze said. "Which one of you, if any, was a pranskter or if you scared the crap out of anybody? If so, please tell me that story because I love when people get freaked out."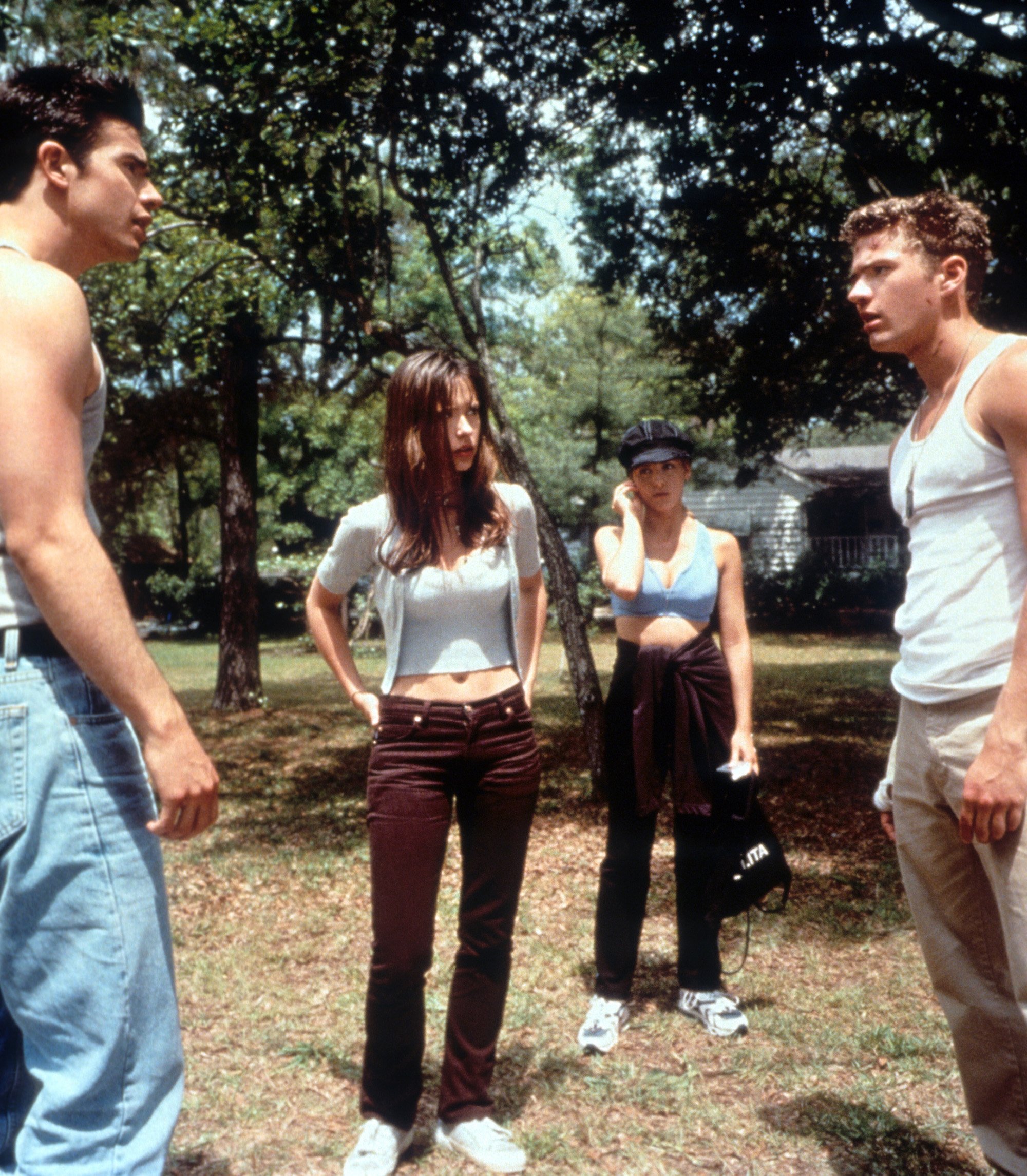 Brianne Tju plays Margot, a social media influencer who becomes involved in the hit and run accident that causes more trouble a year later.
"I think everyone just picked on me," Tju said. "I just get scared easily. So I'm an easy target. I remember when we were in that compound type place with the jungle and stuff. You guys jumped out from behind a door and I literally screamed so loud, I thought was going to pee my pants. It wasn't even a planned prank. You just basically have to hide somewhere and jump out at me and it's game over."
Sarah Michelle Gellar asks about her 'I Know What You Did Last Summer' haircut
In the I Know What You Did Last Summer movie, Sarah Michelle Gellar played a beauty queen. Knowing her weakness, the killer chopped off her hair while she slept one night. 
"Hi, I'm Sarah Michelle and my question is how do you handle a killer haircut or any curveball a killer might throw your way," Gellar asked. 
Tju spoke again, "Maybe you think you're about to be able to relax and take a breath and then a text message will come through and you realize you're not safe. You're never safe and someone's watching you so I think they have really good timing."
Ezekiel Goodman plays Dylan in the new series.
"I think the killer's also really good at playing people against each other," Goodman said.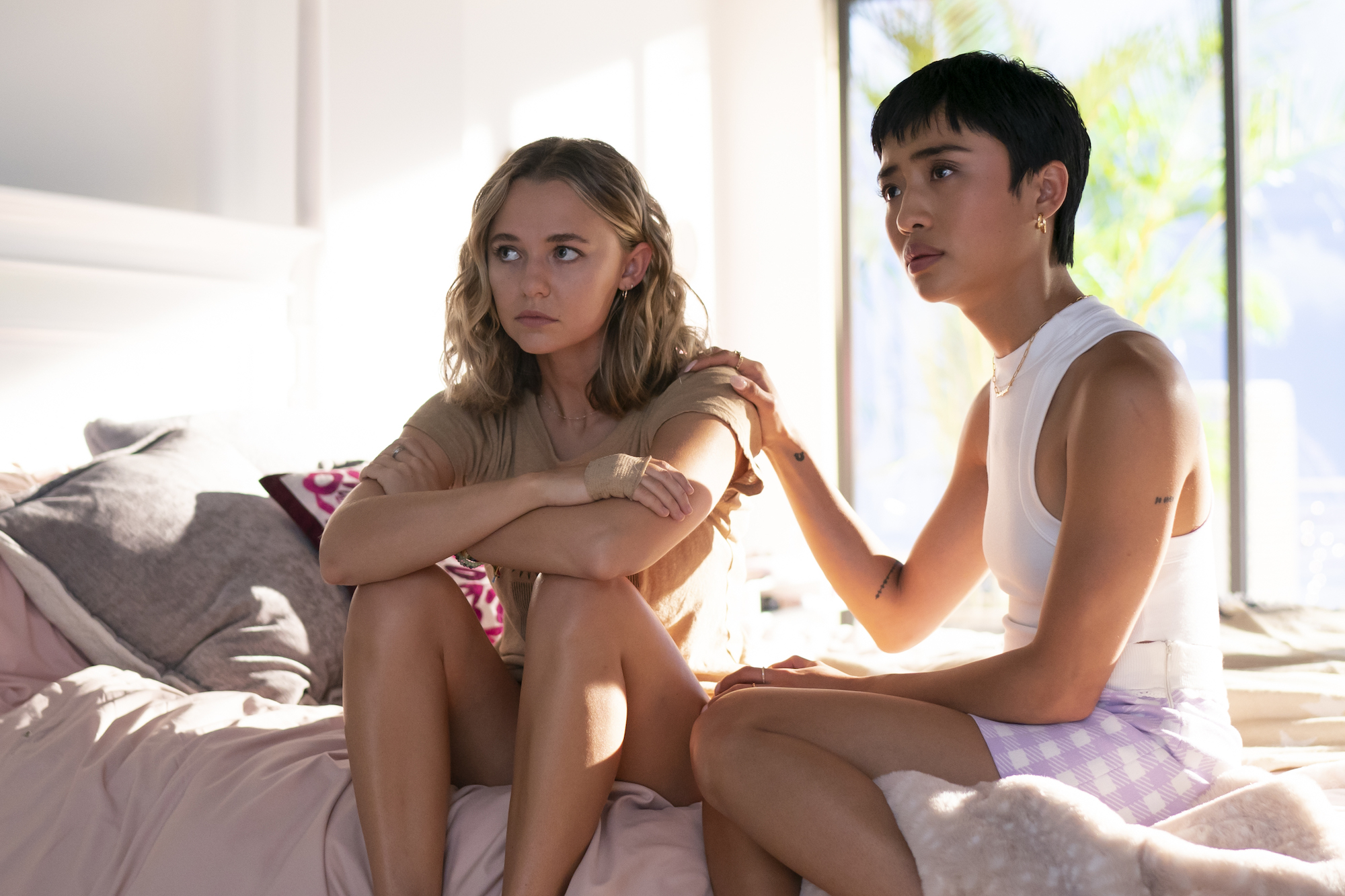 Madison Iseman, who stars as twins in I Know What You Did Last Summer, took a moment to thank the original cast. 
"I just feel honored," Iseman said. "We're so proud of this and it's coming from such an iconic movie in an iconic universe. We feel very lucky to be a part of it, so getting their approval is kind of everything. It's very exciting." 
Ryan Phillipe wants to know about running 
By the third question, the cast of I Know What You Did Last Summer caught on that they were probably going to see more actors. Ryan Phillippe described his chase scene when the killer was driving a car at him. 
"Hi, this is Ryan Phillippe and I just want to say I can't wait for the series and I know this new cast is going to absolutely kill it or be killed. I was," Phillippe said. "Did any of you have a chase scene you had to prepare for?"
Ashley Moore plays Riley in I Know What You Did Last Summer. She teased an intense scene.
"I definitely was running for my life," Moore said. "Can I say that? Big chase scene you'll see."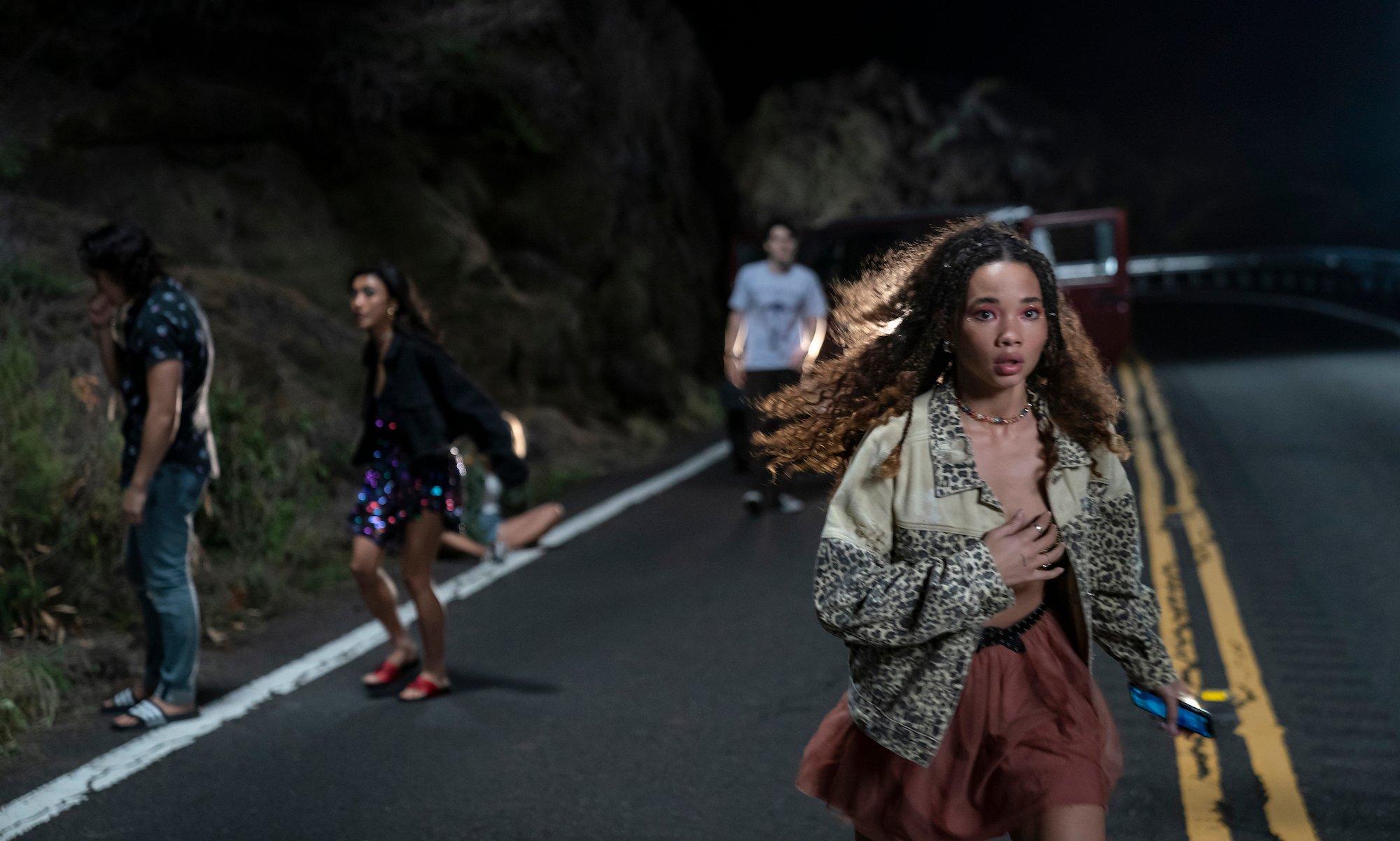 Jennifer Love Hewitt quoted her famous 'I Know What You Did Last Summer' line
Hewitt didn't have a question about the new series. She just sent her… love.
"Hey everybody, it's Jennifer Love also known as Julie James from I Know What You Did Last Summer," Hewitt said. "I just want to say how excited I am that I Know What You Did Last Summer is finally becoming a TV series. If they had asked me years ago what I thought of it, I would have of course said, 'What are you waiting for, huh? What are you waiting for?'"