'I Love a Mama's Boy': Matt Goes Shopping for Lingerie for His Girlfriend With His Mother
TLC has a new television show under its belt called I Love a Mama's Boy. The series takes an interesting look at a few couples and the mothers in their lives. Matt and Kim are currently living with Matt's mother, Kelly, who is extremely close to her son.
This week, Matt takes his mother shopping for his girlfriend, and they head to a lingerie store. Things get kind of awkward, and even the shop owner helping them seems to notice.
Matt and Kim are living with Matt's mother, Kelly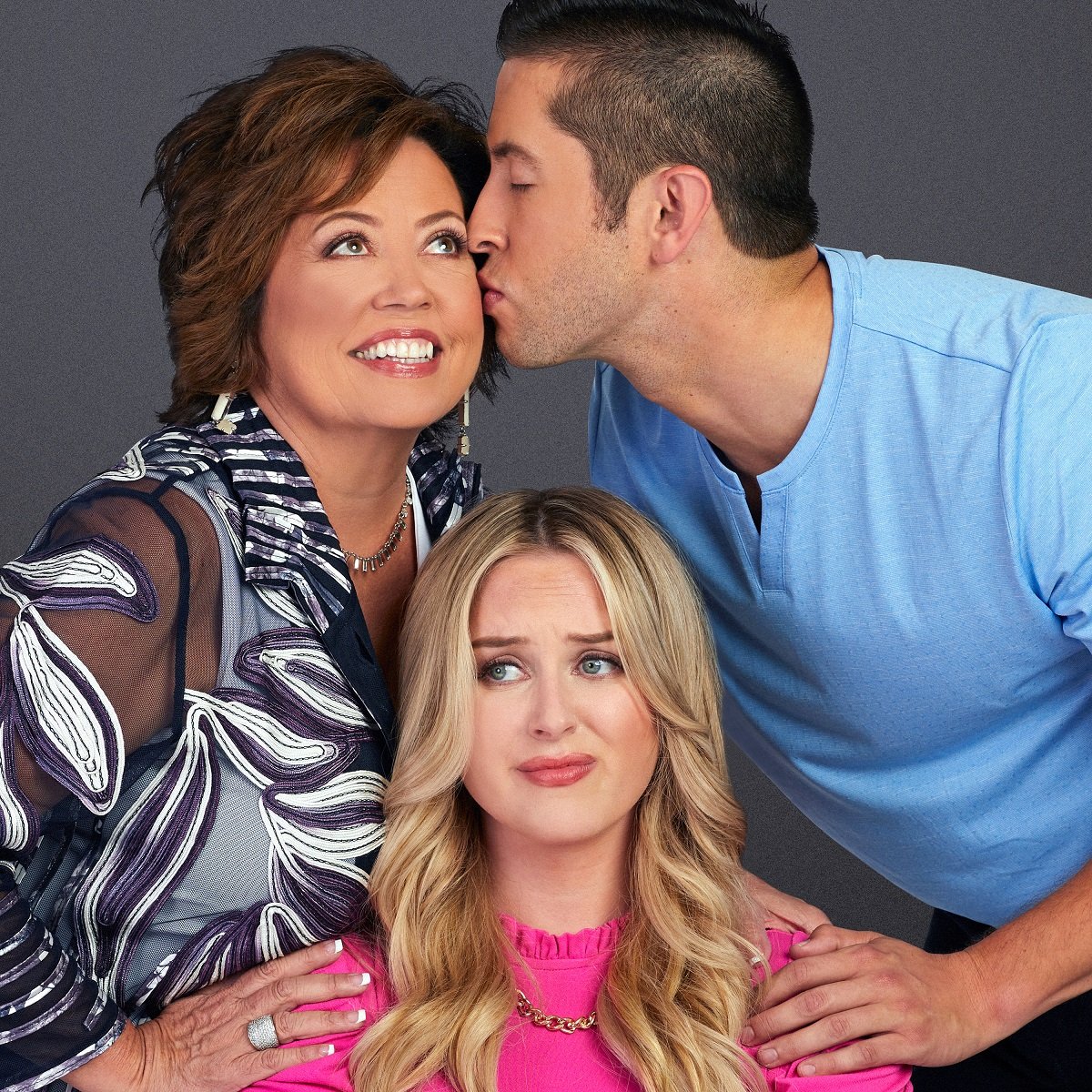 Matt and Kim have been together for three years, and they met on a dating app. One of Matt's "favorite things" about his girlfriend is seeing her with the dogs they share together.
"That shows me that she would be a fantastic mother, and she's already a fantastic partner," Matt says about Kim. They've even talked about getting married together, and this partnership seems strong. But there's a problem: Matt is extremely close with his mother.
When Matt was a baby, he had an infection that actually attacked the heart. They didn't think he would make it, but he did. And it prompted the closeness the two now share.
Matt and Kim are going to be living on the same property with Kelly, and they are going to turn the garage into their own separate home. Kim seems a little unsure about it, but Matt and Kelly are really on board with the idea.
Over a year ago, there was actually a fire in the couple's apartment. They ended up moving in with Matt's mother, Kelly, in the meantime. They are currently sharing Matt's bedroom in his mother's house, which has got to be awkward at times.
Matt actually works with his mother, so they carpool, and even get pedicures together. Kim feels like "the third wheel" with the mother and son duo. During the premiere episode, they all go out for pedicures together, which is now something they all do together, and Kelly even sits in the middle of them both.
During the pedicures, they sip champagne, and at one point, Kelly says she "forgot" Kim was there. Matt even asks his mother right then and there what he and Kim should do for Valentine's Day.
"I think you need to, well, spice it up," Kelly says. "You know what I mean? 'Cause I go down the hall sometimes and I don't hear anything." Kim reminds them all that she's seated right there, but it doesn't seem to matter.
"I think she might be right about what we need," Matt says. "Like, she knows what's not going on."
Matt goes shopping for lingerie for his girlfriend with his mother
This week, Matt and his mother head to a lingerie store together to pick something out for Kim. "For Valentine's Day this year, mom said she would go and help me get Kim a gift," Matt tells the cameras. "I want to put a little more spark back into mine and Kim's relationship."
He holds up some lingerie, and asks his mother what she thinks of it. "Um, yeah, that's certainly spicy," Kelly says.
Matt admits that some of their "intimacy" has "fallen short" because they moved back in with Kelly, and that Kim thinks Kelly "is around a little bit too much," according to Matt.
The shop owner, Yve, who says she's been in business for 13 years, doesn't get a lot of mothers and son looking for lingerie, and she says it's "weird" to her. Yve starts showing them some different options. She puts some lingerie on a mannequin. Matt chooses the one he likes, which includes some bows.
"It's spicy, elegant, so I don't think we'll have any problems," Kelly says to the cameras.
Matt gets his mother and his girlfriend the same robe
Next, Yve shows them a black satin robe, and Kelly seems to like it. Matt says Kim would love it, and Kelly says, "I would love that."
Kelly mentions that she's "kind of" Kim's size, and says she could see herself wearing it as well. "I can too," Matt says. Matt decides to get two robes, one for his mother, and one for his girlfriend.
"I don't know about the mom and the girlfriend wearing the same robe," Yve says to the cameras. "I mean I'm not a therapist or a psychologist, but that's going to be an issue I think."
Before they leave, Yve mentions something to Kelly that she doesn't take too kindly to. "Hey, as long as your son is happy, you will be happy," she tells her. "And as long as his wife is happy, he will be happy."
"He has two women to please," Kelly informs her. Yve says that "the number one is going to be his wife now." She even gives Kelly a hug, and says she's "sorry," but she repeats the same sentiment.
"I think the saleswoman should mind her own business," Kelly tells the cameras. "I mean the nerve."
In the preview for the upcoming episode, Matt gives Kim her new robe, and she seems happy, until she sees Kelly sporting the same robe. "Is that the same robe that you got me?" she asks.
"She liked it too, yeah," Matt says. "She got one."
We'll have to see how the rest of this situation plays out in this interesting dynamic.