'I Love Lucy': 1 Product Placement Was Irresponsible
I Love Lucy was a groundbreaking show in many ways, and it was certainly a comedic hit with staying power. Even today, the show winds its way through pop culture with modern-day shows paying homage to the hilarious predecessor.
Many of the things that were considered taboo during the original airing of the show — such as the portrayal of interracial marriage or Lucy's visible pregnancy — are now completely common occurrences. In many ways, television has moved into much more risqué portrayals, but there's one notable exception. 
When it comes to a particular product placement, modern-day standards are much stricter than they were in I Love Lucy's time. 
'I Love Lucy' starred Lucille Ball and Desi Arnaz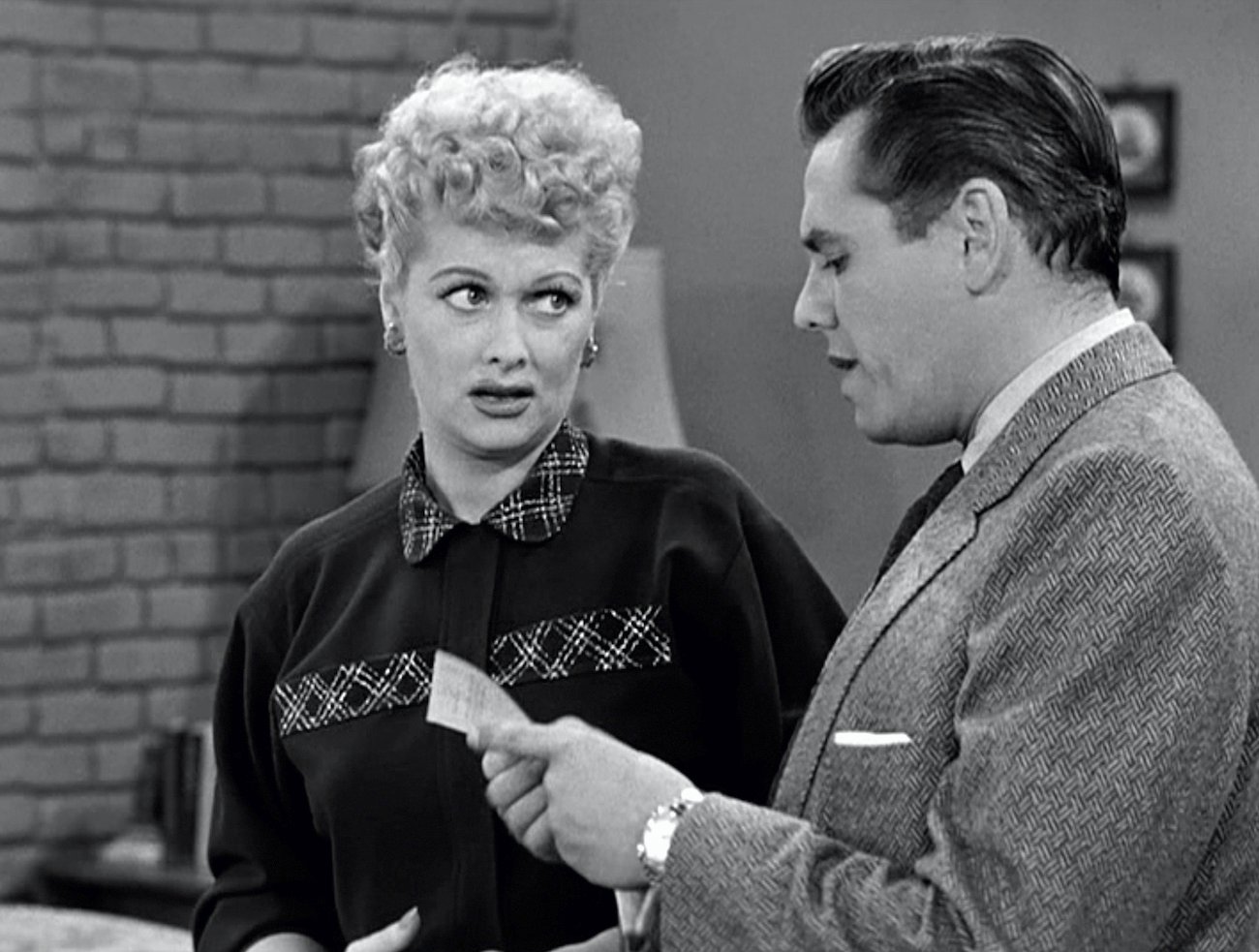 The premise of I Love Lucy was simple. It followed the day-to-day antics of a clumsy housewife named Lucy and her bandleader husband named Ricky Ricardo.
The couple was portrayed by real-life married duo Lucille Ball and Desi Arnaz. Just like the on-screen Lucy and Ricky, Ball and Arnaz were an interracial couple, and Arnaz's Cuban heritage made the appearance of their marriage on TV quite a groundbreaking one.
Audiences fell in love with the goofy show that often centered on Lucy's schemes and her tendency to rope in best friend and neighbor Ethel. Ricky — alongside Ethel's husband Fred — would often try to rein in the tricksters, and the resulting mishaps would be sure to bring in a ton of laughs. 
The series had lasting popularity 
The real-life marriage between Ball and Arnaz may have ended in heartbreak, but the fictional representation of their relationship has lived on for generations. The series, which premiered in 1951, ran for six seasons and received a warm reception from audiences during its own time.
The show was the recipient of multiple Primetime Emmy nominations and racked up four wins including Best Situation Comedy (1953 and 1954), Best Supporting Actress (1954), and Best Actress (1956). 
As beloved as the show was during its own time, what's really impressive is its ongoing popularity. Many shows from 50 or more years ago have fallen out of public memory, but I Love Lucy — and Lucille Ball's comedic legend — lives on.
Perhaps this is because Ball tapped into some timeless archetypes with her portrayal of the bumbling housewife. As biographer Kathleen Brady explained: "There were some serious people who thought that Lucy demeaned women because she was a dingbat housewife constantly being thwarted by her sensible husband. But if we are going to be serious, to me, the underlying theme of that show is the eternal power struggle between the trickster and the powers-that-be. Lucy Ricardo was one of the first female tricksters." 
One product placement on 'I Love Lucy' was irresponsible
Much of I Love Lucy would be considered quite tame by modern-day audience standards. The real-life married couple portraying an on-screen married couple couldn't even sleep in the same bed and the scripts had to be approved by a rabbi, priest, or minister.
Contemporary audiences would balk at such restrictive portrayals of married life, but one thing that I Love Lucy portrayed without concern would scandalize today's viewers. There was a lot of smoking on the show. 
As ScreenRant reports, Philip Morris was a sponsor of the show, and this ensured them some product placement privileges. The brand was mentioned on-screen as often as possible, and the main characters were frequently seen smoking.
Interestingly enough, Ball really was a smoker, but her preferred brand was Chesterfields, so she would use the Philip Morris packaging but puff on her own cigarettes instead. 
Today, smoking is rarely portrayed on television and certainly would seem out of place on a family-friendly sitcom. It just goes to show that standards and expectations may often loosen across time, but they occasionally tighten as well.