'I Love Lucy': Desi Arnaz's Hilarious Reaction After Meeting Lucille Ball for the First Time
I Love Lucy stars Lucille Ball and Desi Arnaz were Hollywood's "it" couple for two decades. Ball once described the hilarious reaction Arnaz had when he first met her.
Lucille Ball and Desi Arnaz were a passionate couple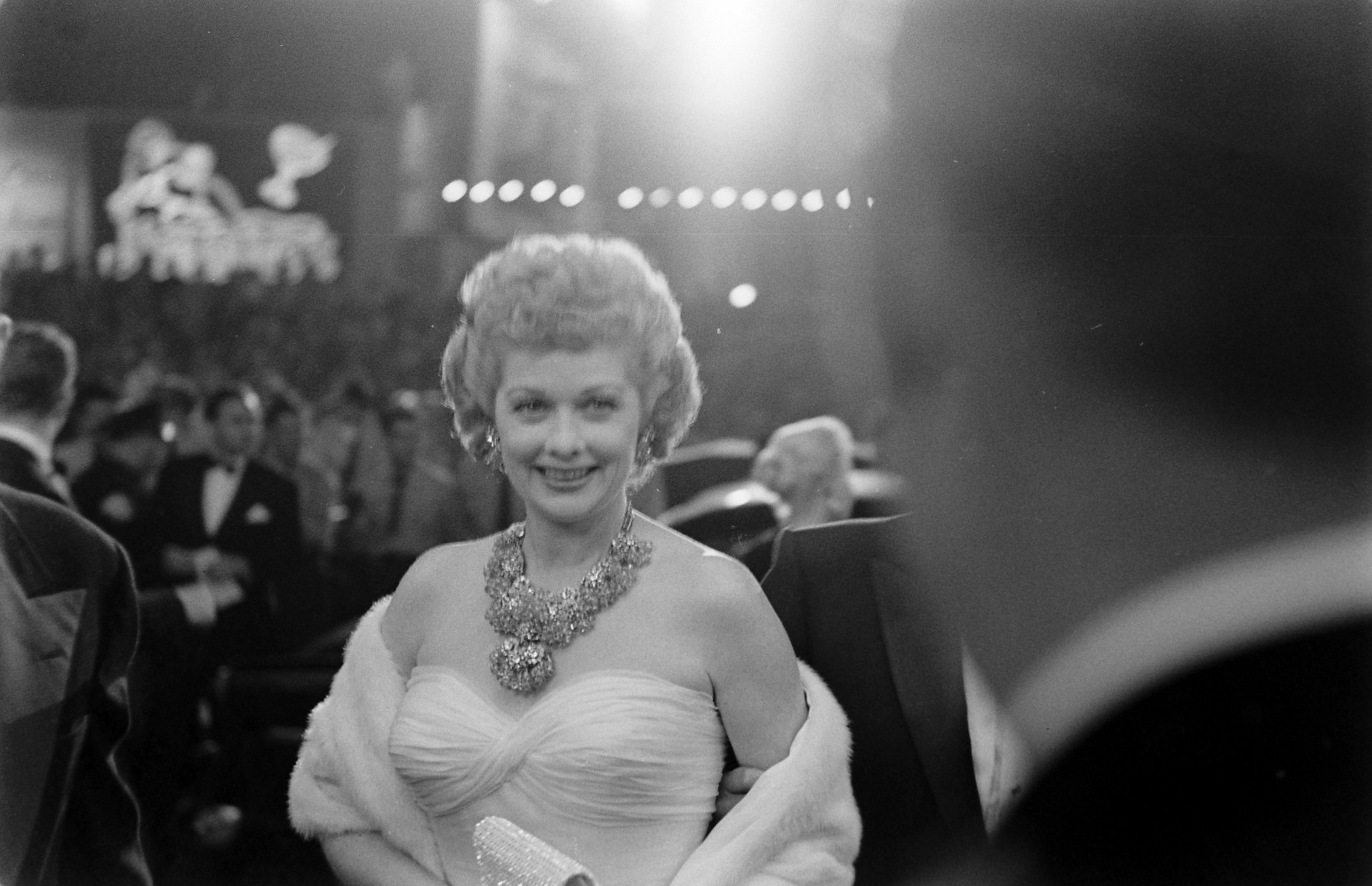 In her book, Love, Lucy, Ball said she and Arnaz were hopelessly in love when they first started dating. They were so in love they had trouble keeping public displays of affection to a minimum. Ball said she and Arnaz received criticism because they often kissed and hugged in public. However, she said they didn't really care what everyone else thought because they only had eyes for each other.
Desi Arnaz had a strong reaction the first time he met Lucille Ball
There were fireworks between Ball and Arnaz when they first met. A studio executive introduced the couple while they were at the RKO lot. Ball said she was dressed up because she was doing a scene for the movie Dance, Girl, Dance, alongside actor Maureen O'Hara. She said she was wearing a "slinky" gold dress with a slit that went up to her thigh, and she had her hair long. According to Ball, Arnaz looked at her and said, "Whatta honk of a woman!"
Ball said she also felt electricity when she saw Arnaz. She first saw him during a performance before they were formally introduced. Ball said she had trouble taking her eyes off him when she saw him perform for the first time. She was captivated by his personality and the way he looked.
One thing Ball couldn't stop staring at was how his clothes fit his body and how he played his bongos. She said she could immediately see that Arnaz had "star quality." Ball thought Arnaz was handsome, but she said she began laughing when she first heard him speak. She found his humor and broken English to be charming. She was amused because it took a lot to make her laugh.
Lucille Ball and Desi Arnaz's first date
Arnaz invited Ball to dinner, and they had their first date. They went to a night club, but they didn't dance. Ball said they were too busy talking and getting to know each other to be bothered with dancing. She found Arnaz so interesting that she got lost in his storytelling. Arnaz told her about his childhood and how his home in Cuba had been destroyed during a revolution.
Ball said they immediately connected that night, and she fell in love. According to her, it only took five minutes for her to fall deeply in love with Arnaz. She said she knew he was the one she wanted to build a home and family with. Friends and colleagues tried to discourage Ball from marrying Arnaz, but they were unsuccessful. They were concerned about his "live for today" approach to life, but Ball didn't listen. The couple eloped in 1940.
Follow Sheiresa Ngo on Twitter.