'I Love Lucy': Does Lucille Ball's 'Playful' Ghost Continue To Haunt Her Beverly Hills Home?
Does the ghost of Lucille Ball continue to haunt her former Beverly Hills mansion? Some say she not only appears at her former home but is also known to haunt a building on the Paramount Studios campus.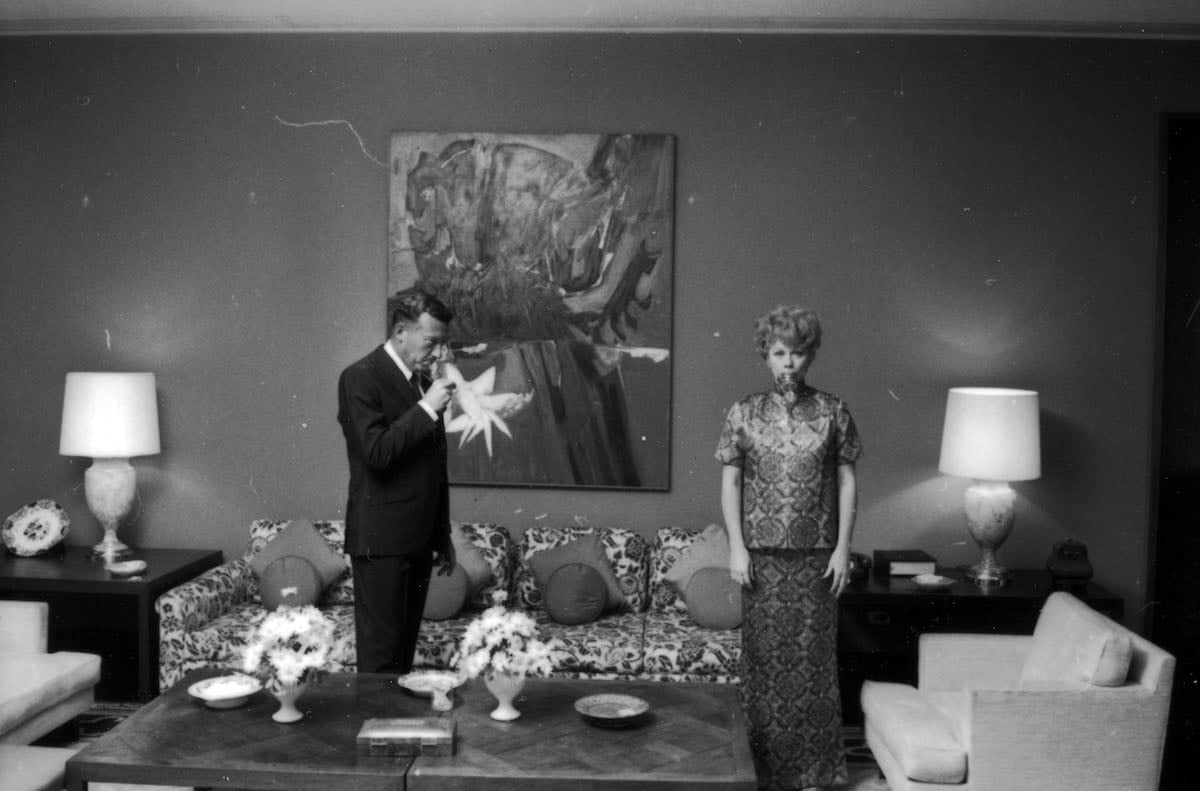 Ball died in 1989 but she apparently never truly left her home on Roxbury Drive. Ball did not die at the home, but the Beverly Hills house was her main residence when she died during surgery. Reports of seeing Ball at the home are commonplace, even after her husband, Gary Morton sold the property and it was completely gutted.
A former friend of Ball's went to see the home before it was leveled and claims to have seen the vibrant redhead. "Walls were missing, and he could see Lucille's old bedroom. He then noticed a tall, slim redhead peering through the fence at what was left," according to Seek Ghosts.

"She turned toward him, and he realized it was Lucy. She looked upset and confused." Adding, "She then walked around the south corner of the house and disappeared."
Lucille Ball was hosting a party in her attic
Apparently, Ball decided to hang around and see what the new owners did to the place. Some people have reported hearing strange activity in the home's attic.
Ball's ghost remains on brand, which makes for more of a fun encounter. "Lucille's ghost is said to be playful but seldom intrusive," according to Seek Ghosts. "It appears she hangs around because she loves her old neighborhood. Her ghost is sometimes impulsive. One recent owner of the Roxbury home stated that her spirit spends a lot of time rearranging furniture and boxes that are stored in the attic."
RELATED: 'I Love Lucy': How Did Desi Arnaz Die?
One person claimed that the noises in the attic sounded like perhaps Ball was hosting a party. Ball seems to be right at home in her former abode. She lived at the address for 35 years even though she owned other properties.
True or rumor? Did Lucille Ball own a home in Sarasota, Florida?
Visitors to Florida's tony Bird Key have marveled for decades at the sprawling mansion rumored to be one of Ball's homes.
The grand residence at 22 Seagull Lane is perched over the sparkling Bay, certainly a jewel amongst many impressive mansions in the neighborhood. The 7,900 square foot home, built in 2006 was last sold for $6,100,000, according to Realtor.com.
A Sarasota real estate writer set the home's agent straight about the backstory, dedicating an article in Sarasota Magazine to the property in 2012. Apparently, the agent, Cindy Tibbetts created a small film about the property, touting that Ball once lived at the home.
RELATED: 'I Love Lucy': Why Lucille Ball Wore Black on Her Wedding Day
Writer Robert Plunkett delivered the news about the rumor. "I hate to break it to you, Cindy Tibbetts: The truth is Lucille Ball never lived on the 'site' of this house you're selling on Bird Key," he shared.
"That's the oldest, most disproven rumor in Sarasota," he said about the legend. "Nevertheless, there is it—as the headline of the advertising campaign, complete with a mini-movie, that is so over-the-top that I can't decide if it's brilliant or just plain silly."
However, Plunkett gave the home a respectable write-up, suggesting that interested buyers call Tibbetts directly and even offered her phone number.