'I Love Lucy': Ethel's Albuquerque Backstory Is a Sweet Tribute to Vivian Vance's Career
Before I Love Lucy came to television, Vivian Vance had already been involved in show business for 20 years.
A Kansas native, Vance was willing to move around the country for her career. That paid off. After performing on stage and the big screen, being cast as Ethel Mertz offered her another venue, on television.
It took her through another 30 years of showbiz and garnered her a star on the Hollywood Walk of Fame, posthumously.
Vivian Vance's early years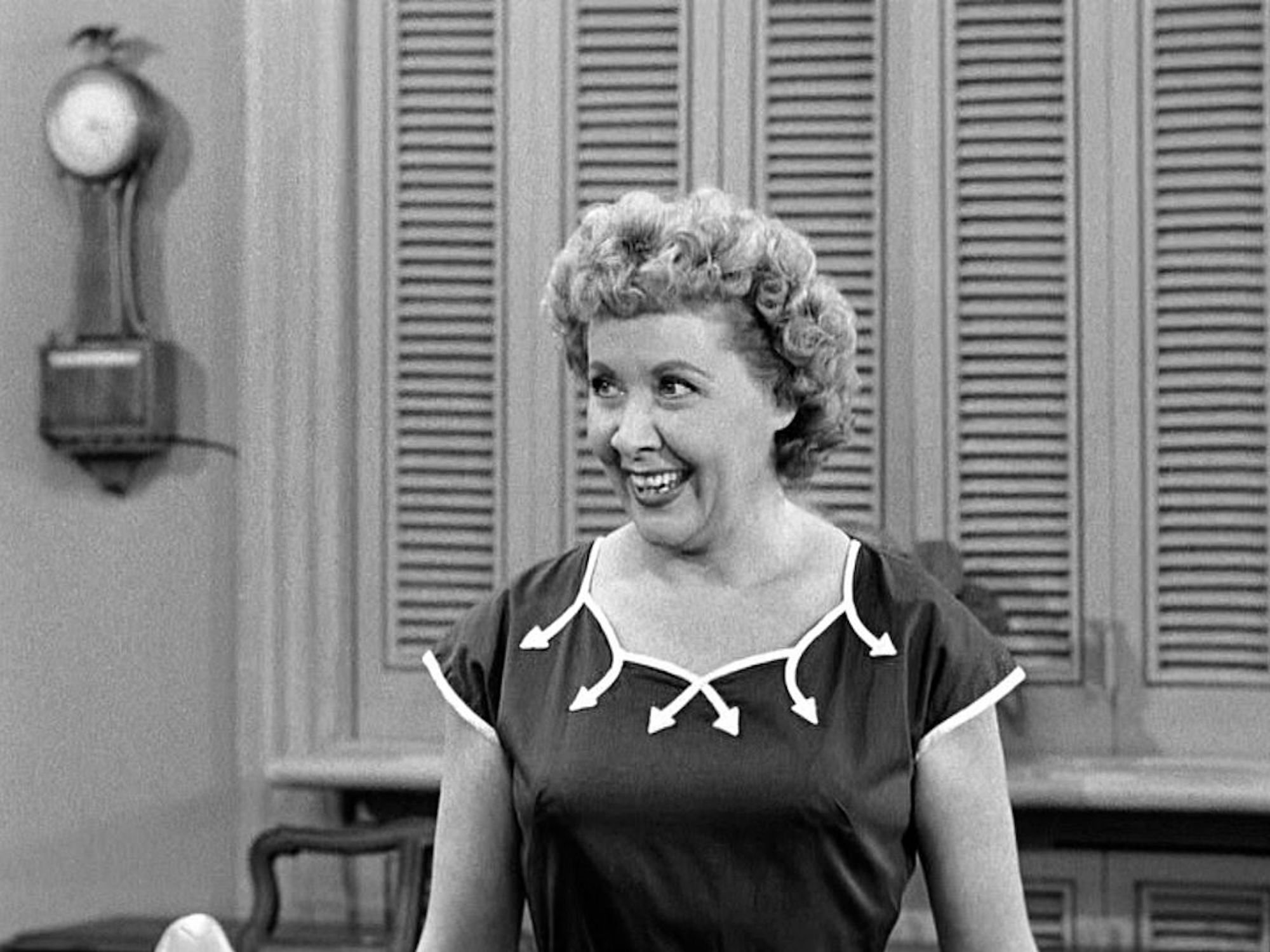 Vivian Roberta Jones was born on July 26, 1909. It was in her high school drama class that she took to acting, despite her mother's strong opposition to it. She went to El Paso, Texas to perform, changed her name, and got solid reviews from the El Paso Evening Post.
She moved on to Albuquerque, New Mexico with hopes of landing roles in the theater there. And she did. She started performing in the first play ever produced at the Albuquerque Little Theatre and subsequent productions there with no pay, according to Closer Weekly. Reviews from the local newspaper, the Albuquerque Journal were very positive. One review raved, "– all Vivian Vance and all the business of a finished actress."
Vance moved from Albuquerque to New York
RELATED: 'I Love Lucy' Star Lucille Ball Had Specific Rules for How the Other Cast Members Could Act
Her fans in Albuquerque were 100 percent behind her and the local theater group wanted to better Vance's chances for a successful acting career. Through a special production, starring Vance as Mary in The Trial of Mary Dugan, Vance received all the funds from ticket sales to send her to New York. Getting on Broadway wasn't easy though. She performed in nightclubs and received a role in the 1933 movie Take a Chance.
Vance became an understudy for Ethel Merman in Anything Goes and again, for Red, Hot and Blue, co-starring Bob Hope. She eventually made her way to stardom co-starring with Danny Kaye and Eve Arden in the 1941 production of Let's Face It. In 1945, she was cast in The Voice of the Turtle but suffered a nervous breakdown during the show's run.
After taking some years off, Vance returned where she left off in The Voice of the Turtle but for a local production in La Jolla, California. It was there her talent was recognized by I Love Lucy's director, Marc Daniels. Daniels took the show's head writer and Desi Arnaz to see Vance in the play and by intermission, they offered her a deal to play Ethel Mertz. It was a deal she could not refuse.
'I Love Lucy': Vivian as Ethel and her ties to Albuquerque
I Love Lucy ran on CBS from 1951-1957. The show referenced that Ethel was from Albuquerque in honor of the city that helped launch Vance's career. By portraying Lucy's best friend in 1953, Vance was the first actress to win the Emmy Award for Outstanding Supporting Actress, according to Fandom. She received three subsequent nominations for the same role.
It took a while, but Vance and Ball became close friends. "Lucille Ball and I were just like sisters. We adored each other's company," she wrote in an unpublished autobiography found many years after her death, according to SFGate. She further wrote that her first husband "disapproved of my closeness with Lucille. 'People are talking about you two,' he'd say. 'You ought to be careful about the hugging and kissing you do on the show.'"
Following I Love Lucy, in 1961 Vance married her fourth husband John Dodds, and moved back to the East Coast. She made guest appearances on other TV shows including The Red Skelton Show and went back to work on stage as well.
But when Ball decided to return to television on The Lucy Show in 1962, she wanted Vance to join her. Vance finally agreed, but this time she wanted to be called Vivian and made that a condition of her contract. She became the first woman to portray a divorcee on TV.
Her role as Vivian Bagley was of a single mother sharing a house with Ball's character, Lucy Carmichael. Vance continued her role on the show for three years but got tired of the commute between coasts. That lead her to only make guest appearances until the show ended in 1968, according to Country Living.
Vance later guest-starred on Ball's third sitcom, Here's Lucy, from 1968-1974. She was diagnosed with breast cancer in 1973. She suffered a stroke in 1977. She passed away in 1979.