'I Love Lucy': How Did Lucille Ball and Desi Arnaz Meet?
'I Love Lucy': How Lucille Ball and Desi Arnaz made their way to Hollywood and fell in love.
Lucille Ball and Desi Arnaz were together for 20 years. Though the couple was thought to be deeply in love during much of their time together, there's no doubt their relationship was tumultuous. But how did it all begin? Well, in Hollywood, of course, when both of their careers were getting started.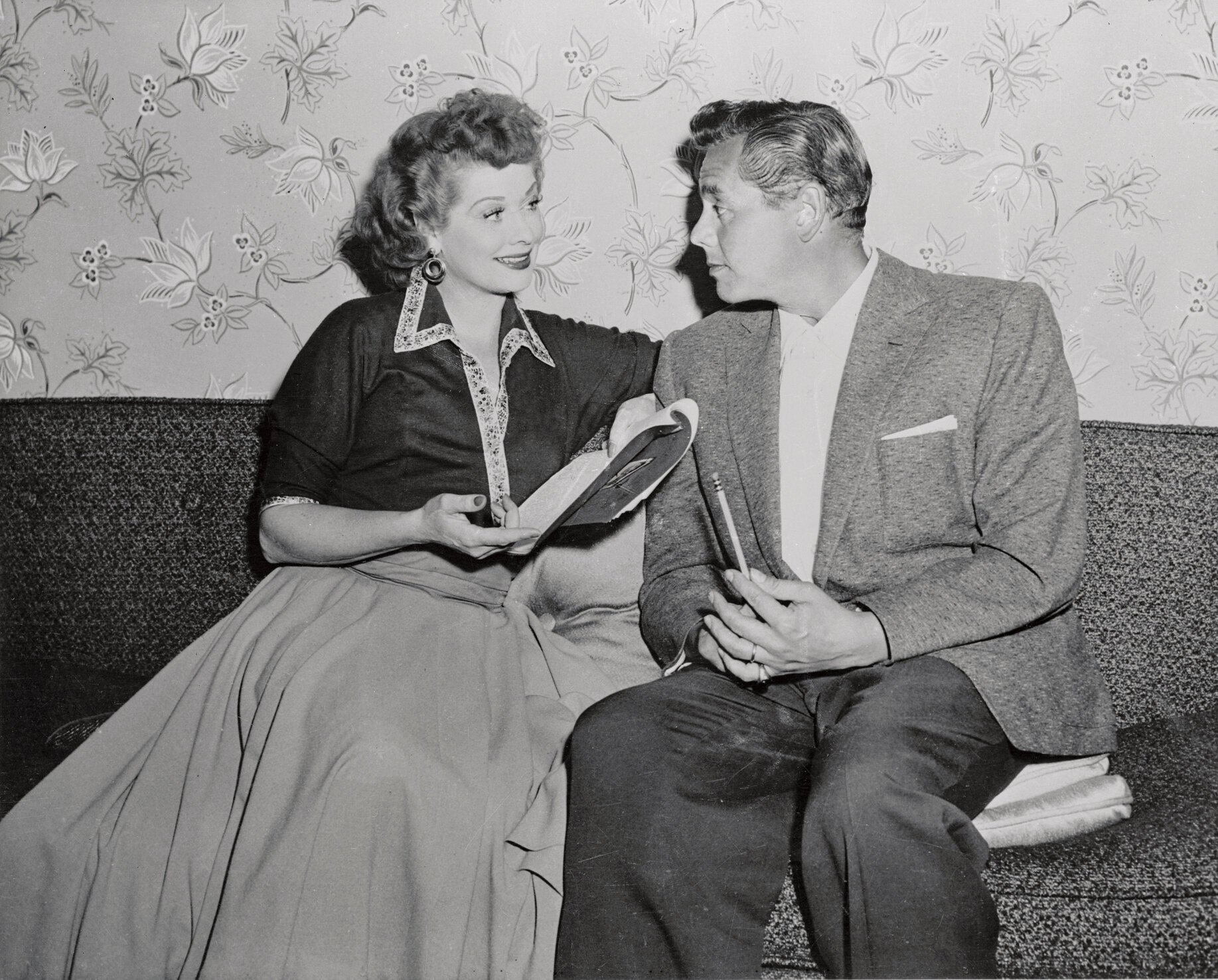 How Lucille Ball ended up in Hollywood
According to Ball and Arnaz's daughter, Lucie Arnaz, the I Love Lucy actor new from a very young age that she wanted to be a performer. However, when she first moved to New York City in an attempt to break into show business, her acting teachers "sent her home, they said she had no talent and her mother was wasting her money."
So Ball went back to her hometown (Jamestown, New York). But she kept acting.
"She stayed in Jamestown a few more years and did plays here and there," Arnaz told the Television Academy Foundation. "But she was always acting out, always pretending, always putting on little plays in the backyard, much like me when I was a kid, actually."
After a few years of that, Ball's mother told her to go back to New York City to pursue her dreams.
"Eventually, her mother said, 'Oh, go on. Go. You know you want to be back in New York.' She helped her, she paid her way, and she became a model in New York."
Ball became a successful model for brands like Hattie Carnegie and the like and eventually became a Goldwyn Girl.
"She went with the Goldwyn Girls and made a movie called Roman Scandals with Eddie Cantor," said Arnaz. "And she was only out of work for 24 hours the rest of her life."
How Desi Arnaz ended up in Hollywood
In the same interview, Lucie Arnaz detailed her father's road to Hollywood.
When Desi was young, he and his father had to flee Cuba after the Batista revolution.
"My dad and his father escaped, with nothing, to Miami, where they had to start over again basically from scratch," she said. "And he lived in Miami in a warehouse with Grandpa. And he killed rats with a bat, he said. It was rough. And he cleaned canary cages there for a while for a living."
Eventually, Desi's father suggested he try to make money as a musician. And that's when things started to turn around.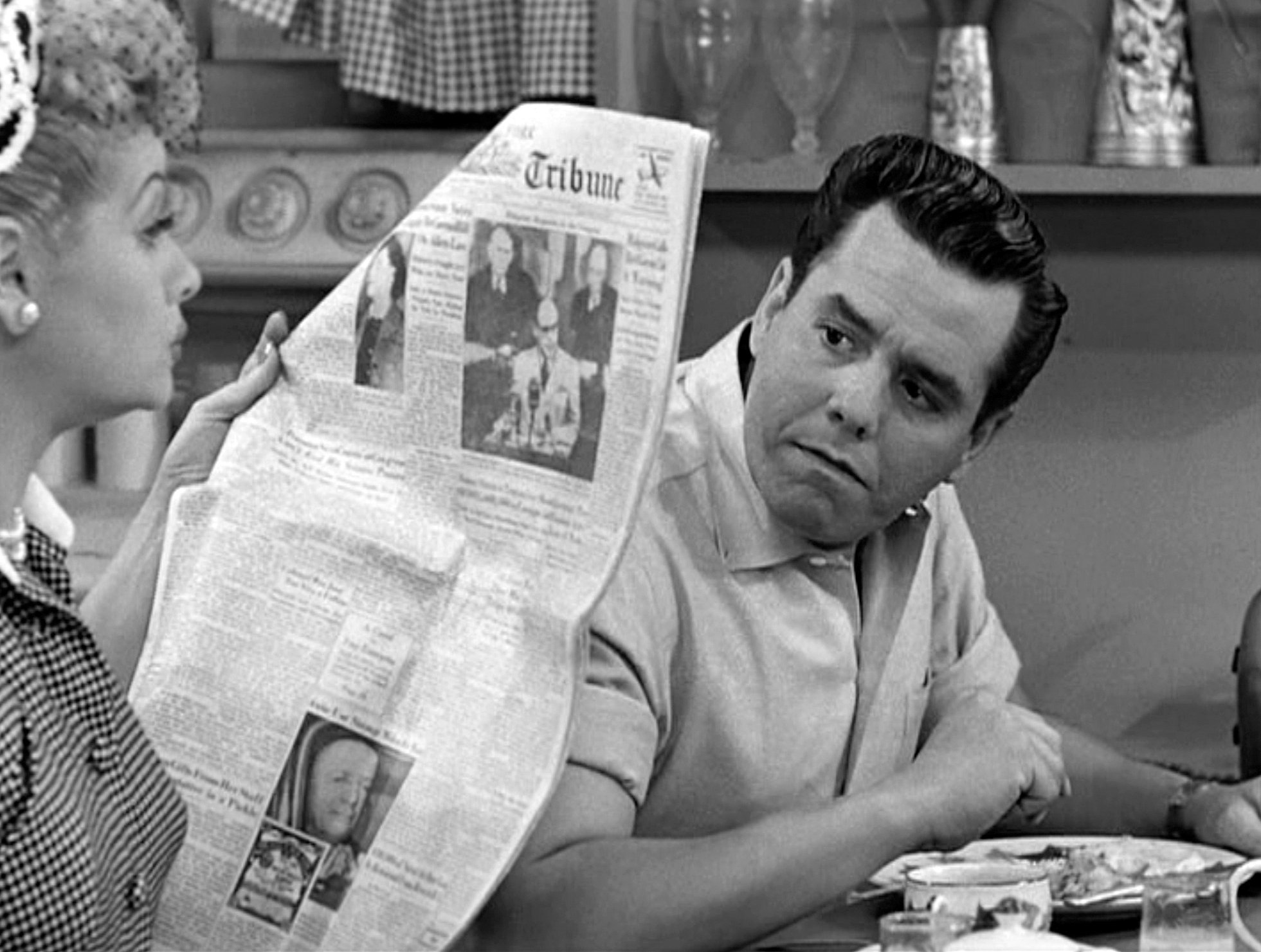 Desi began playing in a local band and was discovered by Xavier Cugat. Eventually, he formed his own band. It was with this band that he introduced the conga line to the United States.
"He became quite famous for that and playing the conga drum and doing this conga dance, the conga line," said Lucie.
Her father became so famous for the conga line that a club in New York was named after his contribution: La Conga. When Desi was playing at La Conga one night, Rodgers and Hart couldn't help but admire his performance. The next thing he knew, George Abbott was asking him to be in a Broadway show called Too Many Girls, which opened in New York in 1939.
How Lucille Ball and Desi Arnaz met
After the show's run on Broadway, Too Many Girls headed to Hollywood to be made into a film. And who happened to be starring in the film but none other than Lucille Ball herself.
"It was in Hollywood where he met my mother who was cast to play the ingenue in the movie," said Lucie. They married six months later.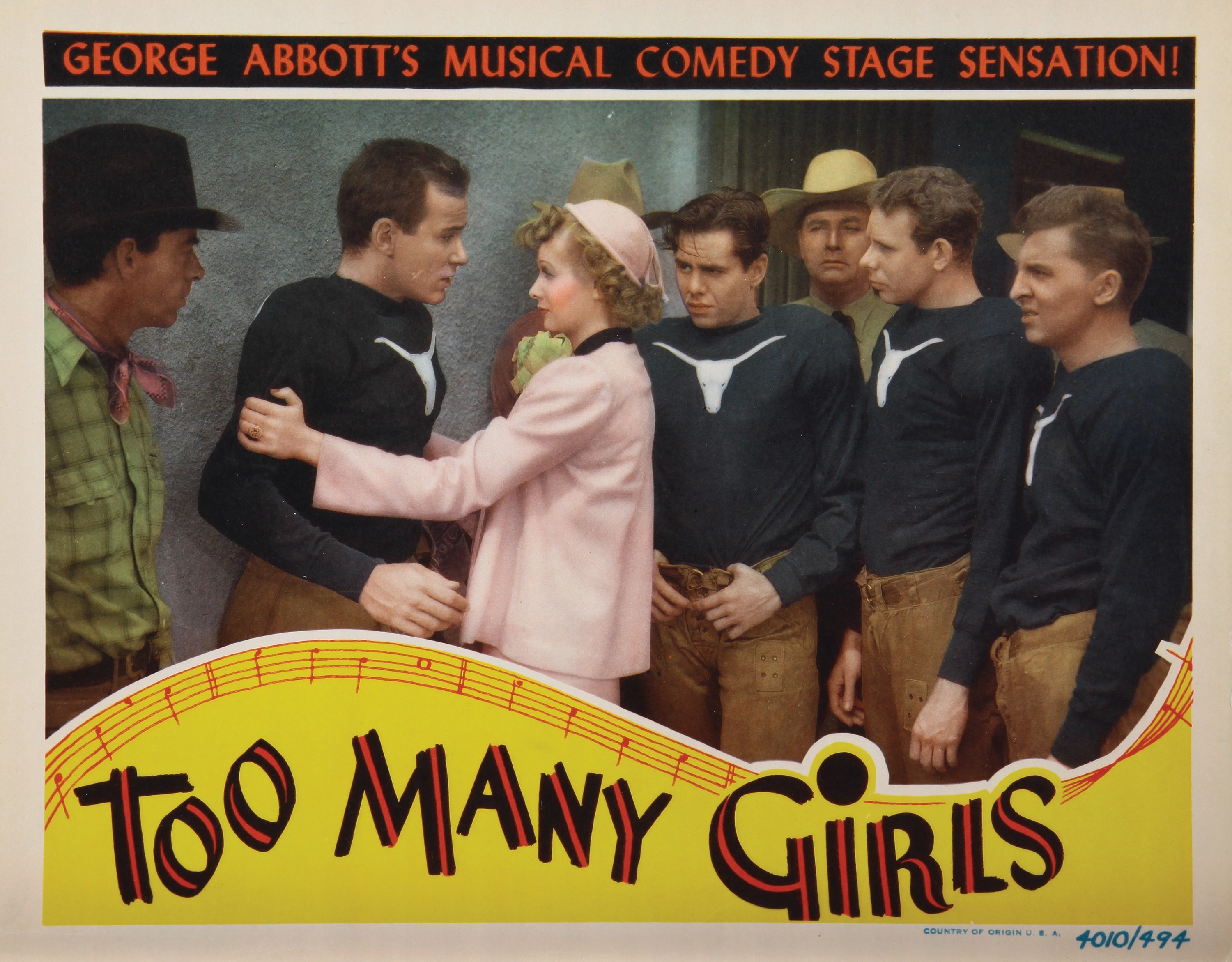 While Ball has admitted that her marriage to Desi was "long," she says "it wasn't disastrous."
"The marriage wasn't good, it was just long," she told The Washington Star in 1980. "But it wasn't disastrous. Because you can't have two beautiful children and call it disastrous."