'I Love Lucy': How Lucille Ball and Desi Arnaz Told Their Children They Were Getting Divorced
Lucille Ball and Desi Arnaz's daughter reflects on the conversation her family had when her parents announced their divorce.
After being together for 20 years, Lucille Ball and Desi Arnaz divorced in 1960. At the time, they had two children: Lucie and Desi Jr. In 2016, Lucie Arnaz reflected on her parents' "rough" divorce in an interview with the Television Academy Foundation.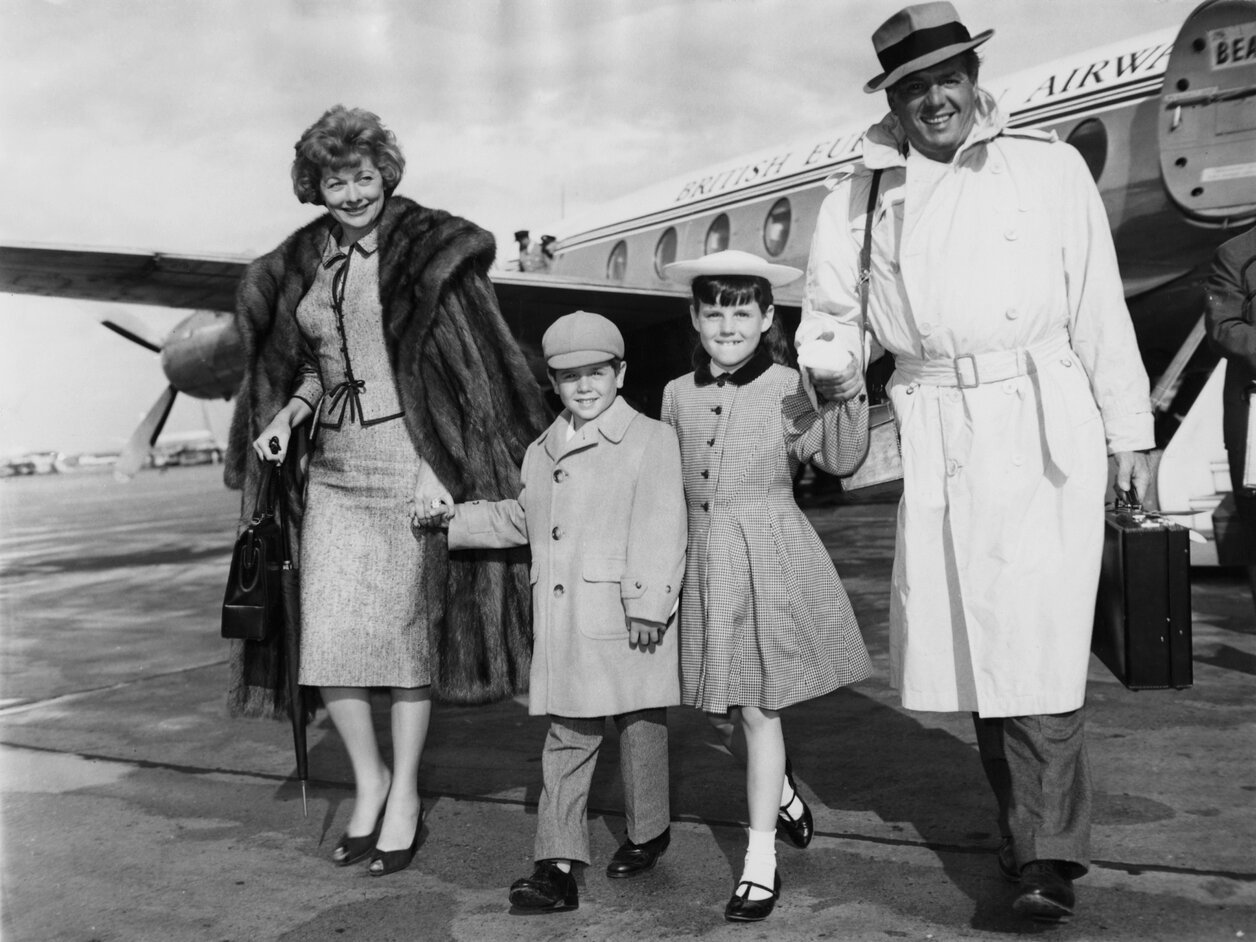 Lucille Ball and Desi Arnaz tell their kids they're getting divorced
Though it was several decades ago that Lucille Ball and Desi Arnaz told Lucie and her brother that they were getting divorced, Ball's daughter still remembers the conversation they had as a family.
"Well, like any kids whose parents get divorced, you definitely don't want that to happen," she told the Television Academy Foundation. "And it was terrifying. I hear Cher singing in my head somewhere right now because that's exactly what happened: 'You better sit down kids.' You know, and those words are pretty much, I think, what every kid goes through when their parents tell them it's not working out anymore."
Lucie says, at the time, part of her understood why her parents were getting divorced. They'd been fighting a lot. But that didn't make things any easier. Arnaz didn't want to say goodbye to her father.
"It was hard. It was very hard," she said. "And I didn't want my daddy out of the house. He was out of the house enough. I didn't want him to go any further away."
Lucille Ball remarried Gary Morton 
After she divorced Desi, Ball remarried a comedian named Gary Morton. Lucie, initially, had a hard time with her mother moving on.
"When my mother wanted to remarry, I mean, that was like a knife in the heart. Just, 'You're kidding, right? It's only been a year, not even,' So it was a rough period. For all of us," she said.  
But Lucie came around to Morton.
"[He] was a nice guy. He was a funny guy, comedian, Gary. Catskills comedian guy. Tall and kind of handsome-ish," Lucie said of her step-father. "Made [Lucille Ball] laugh and didn't embarrass her, you know, in any way. Didn't drink too much, didn't smile and giggle with the ladies. I don't know if they had a passionate marriage. I hope so. I don't really know, we didn't talk about things like that."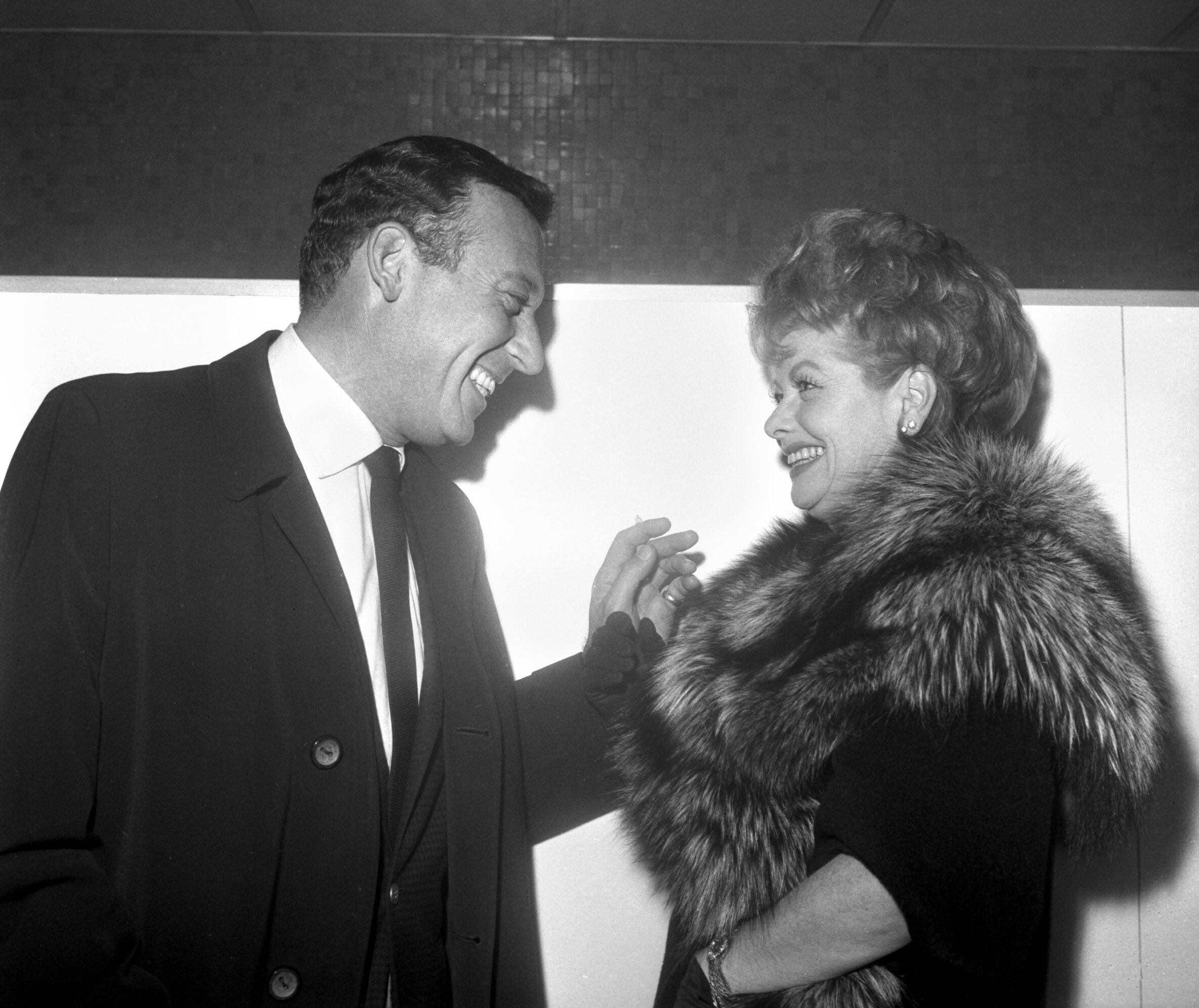 All in all, Lucie says Morton "was a good step-father."
"It took him a while to learn how to do it, just like it took me a while to learn how to be a good step-mother, which I had to become later on in my life. He was fine, you know, and I think he was content being just who he was," she said.
Despite their "rough" divorce, Lucie says her mother and father eventually became "good friends." 
"My father and my mother stayed good friends after the divorce," she said. "It took a few years to calm down, but they stayed good friends to the bitter end and that was good for the kids."