'I Love Lucy': Lucille Ball Didn't Want Her Iconic Role But a Dream Convinced Her
Lucille Ball wasn't sold on her role in 'I Love Lucy' but one fortunate dream convinced the star to take the part.
Lucille Ball is a legend who is remembered today for her groundbreaking work in comedy and her one-of-a-kind personality. Many comedic stars cite Ball as an influence for their own careers and aspirations, and much of that influence was launched with the premiere of I Love Lucy, an immensely popular sitcom that put Ball's comedic talents front and center.
Obviously, Ball is at the very core of the show, so it's shocking to hear that she almost didn't take the role that has launched her into fame that has lasted well past her own lifetime. If it wasn't for one very convincing dream, the world of comedy might have been forever altered. 
Lucille Ball had a difficult childhood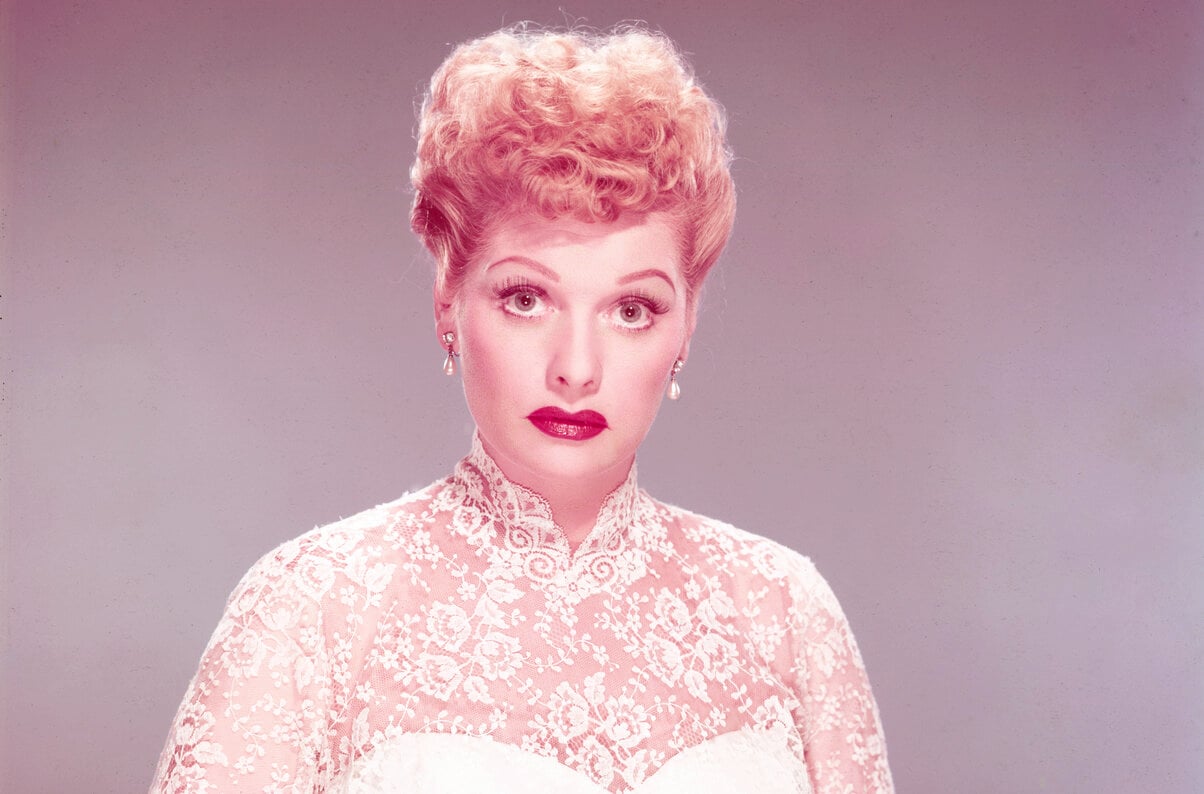 Ball was always an ambitious person with her sights set on fame. As Biography.com reports, Ball was born in Jamestown, New York in 1911 and headed to New York City as soon as she was old enough to strike out on her own.
She was escaping a rather sad childhood that consisted of being abandoned by her mother and step-father following her father's death when she was just three years old. She was left with her step-father's parents and raised by a stern woman without much money to support a growing child. Ball recalled not even being able to afford pencils for school. 
Her mother and step-father eventually returned, but Ball was ready to leave. She convinced her mother to let her enroll in a New York City drama school when she was just 15.
After completing school, Ball struggled to find her footing. She took on the name Diane Belmont and started modeling. Rheumatoid arthritis threw another wrench into her plans, but she worked through the challenges and set off on a path toward acting. 
Lucille Ball had a dramatic acting career before taking a comedic turn 
These days, we think of Ball as a comedic genius who blazed a trail for those who came after her, but she started out with dramas rather than comedies. She moved to Hollywood in the 1930s, dyed her hair blonde, and started getting parts in several second-tier dramatic films. She even earned the nickname "The Queen of B Movies" for her startling blaze through several films — often filming multiple titles in a single year. 
In the midst of this relative success, Ball met Cuban bandleader Desi Arnaz, and the course of her life changed once again. Arnaz was several years younger than Ball and just 23 when they met. He also had a reputation as a ladies' man, and onlookers predicted the fling wouldn't last, but the pair were madly in love and married quickly.
Many see their love and passion for one another as undeniable, but it wasn't enough to keep trouble from disrupting their marriage. Their daughter, Lucie, once explained that her father didn't see cheating as a problem: "There's the home with the wife, and the house with the mistress. Each is highly respected by the other."
Ball, however, never accepted this arrangement, and the pair eventually divorced amidst rumors of infidelity. 
Desi Arnaz and Lucille Ball portrayed fictional spouses in 'I Love Lucy'
While their real-life romance may have been full of ups and downs, America fell in love with their fictional portrayal of husband and wife Ricky and Lucy Ricardo on I Love Lucy. The show premiered in 1951, and by then Ball was already 40 years old — much older than most Hollywood starlets of the time.
Her age made the role groundbreaking, and so did the portrayal of an interracial marriage on television. It may have been pushing some boundaries, but audiences loved it, and the show became a long-lasting staple of classic American comedy. 
Today, we see I Love Lucy as the defining moment of Ball's career, but she almost didn't take the role. As ScreenRant reports, Ball wasn't sure that moving from film to television was a good career choice, and she was reluctant to take on the part.
She was tossing and turning about the idea when a deceased acting friend named Carole Lombard appeared to her in a dream. The vision pushed Ball into taking on the role that would define the rest of her life — and beyond.