'I Love Lucy': The Network Initially Said It Wouldn't Be Believable for 'all-American' Lucy To Be 'Married To a Cuban'
CBS almost passed on 'I Love Lucy' because: 'Who's gonna believe that the all-American girl like you would be married to a Cuban?'
I Love Lucy is one of the most beloved shows ever to be on television. And it almost never made it on the air.
Lucille Ball insisted that her real husband, Desi Arnaz, play her husband on the show. But CBS said: "Who's gonna believe that the all-American girl like you would be married to a Cuban?" Read on to learn Ball's response and how she and Arnaz became the famous Lucy and Ricky Ricardo.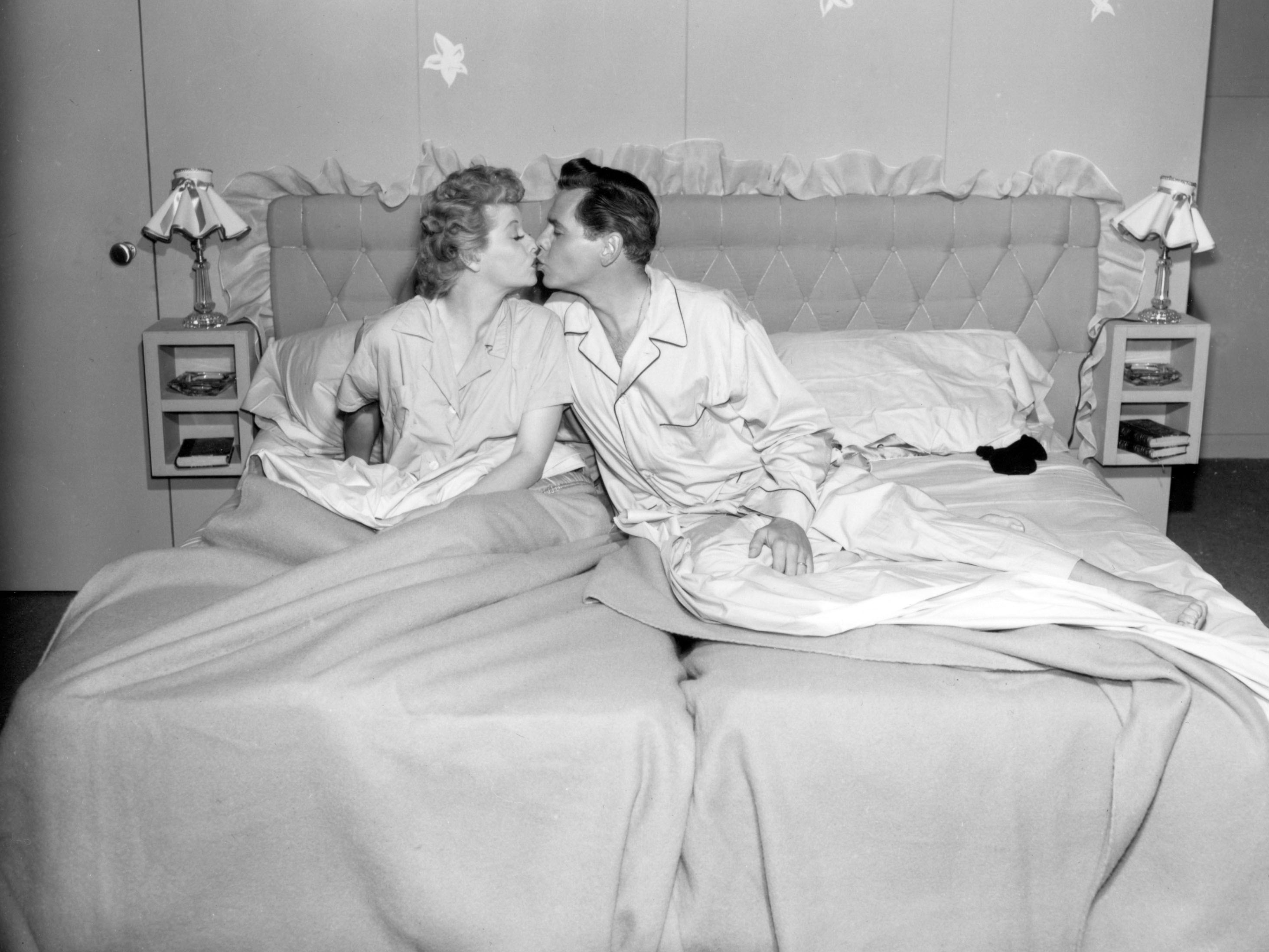 Desi Arnaz was born in Santiago, Cuba
In an interview with the Television Academy Foundation, Ball and Arnaz's daughter, Lucie Arnaz, spoke about her father's upbringing.
"My dad was born in Santiago, Cuba in 1917," she began. "And his father was the mayor of the town. His uncle was the chief of police. His mother's family were the early founders of the Bacardi Rum Company. So he'd say, 'They had that town pretty well wrapped up.'"
But everything changed when the Batista revolution occurred.
"The Batista revolution came in and overthrew the Machado administration, which his father was in," she said. "They lost everything. They lost their homes, their livestock was killed, their pets were slaughtered, they crushed and burned the piano and all the family photos."
As a result, Desi and his family were forced to go into hiding or move away. Desi and his father ended up in Miami.
"He lived in Miami in a warehouse with Grandpa. And he killed rats with a bat, he said. It was rough. And he cleaned canary cages there for a while for a living," said Lucie.
Eventually, Desi's father suggested he try to make money by playing guitar, something he'd been doing since they lived in Cuba. That's when things started to turn around. Desi was recognized for his talent as a musician and ended up in Hollywood, where he met Ball.
CBS almost didn't let Desi Arnaz play Lucille Ball's husband in 'I Love Lucy'
In the same interview with the Television Academy Foundation, Lucie was asked: "When I Love Lucy started out, the fact that your father was Cuban, was there bias about that?"
"Oh my God, yes," she said. "Absolutely. Especially with CBS. The networks, they were not going to let them do the show at all. They said, 'Who's gonna believe that the all-American girl like you would be married to a Cuban? That's like saying to a Black man.' In the worst possible way of how they meant it in the '50s."
Lucie says her mother couldn't believe what she was hearing.
"My mother really was like, 'Wow. Really? OK. But, see, I am married to a Cuban,'" Lucie said of her mother's response.
In order to prove that people would enjoy watching Ball and Arnaz together, the duo put on a vaudeville show, which audiences loved.
"They had to go on and do this whole vaudeville show to prove to CBS, to the network, that people didn't think that at all," said Lucie. "They thought they were great together."
Once they were actually on the air, Ball and Arnaz continued to break barriers.
"When they went on TV, that was like, Woah, mixed marriage! Not to mention the fact that, you know, then she got pregnant. It was firsts for everything," said Lucie.