'I Love Lucy': The Tragedy That Caused Lucille Ball to Fear Guns for the Rest of Her Life
Lucille Ball experienced a tragedy during her childhood that caused her to be afraid of guns forever. Here's what the I Love Lucy star said about what happened that day.
Lucille Ball didn't have an ideal childhood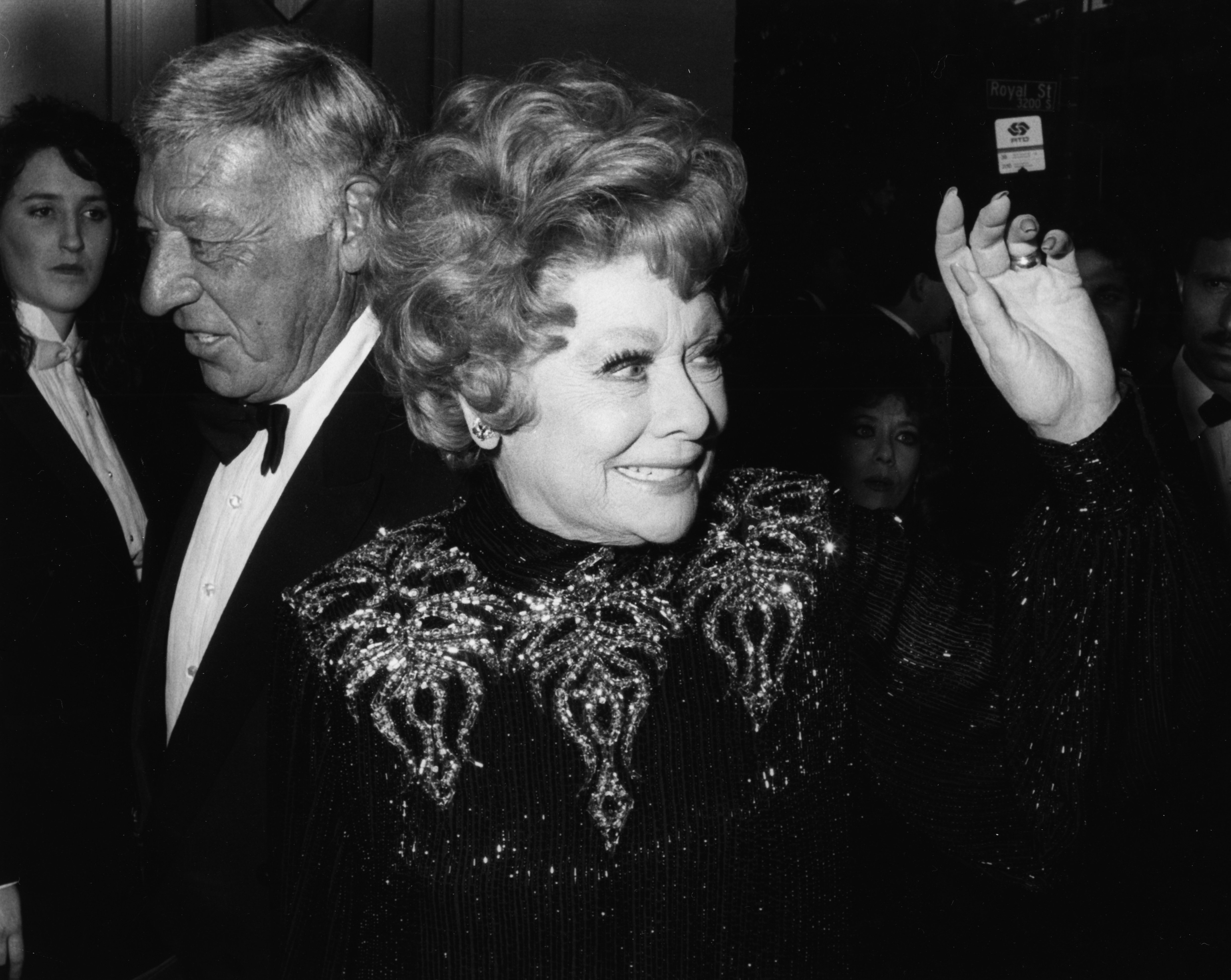 In her book, Love, Lucy, Ball described her childhood as "challenging." She said she didn't feel "unloved or unwanted," but she did move a lot and experience "death and cruel circumstances." Her father and grandmother were among the people close to her who died.
One memory Ball described in her book is of her mother tying her to a dog leash and leaving her in the backyard so she could keep her "under control." After Ball's father died, her mother became very depressed, so Ball lived with her grandparents until her mother recovered.
The tragedy that caused Lucille Ball to fear guns for the rest of her life
Ball recalled the time when she, her grandfather, a family friend, and a few other family members went out to the backyard for target practice. She says her grandfather was careful to conduct the practice in an open field where there were no houses nearby.
Ball's 8-year-old neighbor, Warner Erickson, came outside to watch. She says no one noticed the young boy was there at first, but when her grandfather saw him, he warned him to "sit down and stay out of the way."
Unfortunately, Erickson didn't stay out of the way. Ball said his mother had a habit of yelling from her house and telling her son to get back inside. He would often run back to the house because his mother would spank him "for the slightest infraction," according to Ball.
This time, Erickson's mother yelled for him during the target practice. Ball says her brother's girlfriend had the gun in her hand, and just as she took her shot, Erickson's mother yelled out to him. He instinctively ran toward his house—right in front of the gun.
Ball says the little boy was hit and he fell into the lilac bushes. Next, she says she saw a red bloodstain spreading across his back. According to Ball, his mother came out of the house and started screaming. Then, she says Erickson's mother ran up and down the street, screaming that they shot her son.
Lucille Ball's grandfather was sued for negligence
Erickson survived the gunshot, but he became paralyzed from the waist down after the accident. Ball says the bullet passed through his spine and severed his spinal cord. She says the shooting made the newspaper, and it mentioned her name and her grandfather's name, so most of her neighbors and the people in the town were aware of what happened.
Erickson's mother sued Ball's grandfather, resulting in the loss of his life savings and eventually his home. Ball says that during the trial, one of the witnesses claimed her grandfather used Erickson for target practice and he intentionally let his family members shoot at him.
The Ericksons won the case and Ball's grandfather was left penniless according to her. She says this incident made her suspicious of the law and left her with a fear of guns for the rest of her life.
Follow Sheiresa Ngo on Twitter.