'I Love Lucy': What the 'Being the Ricardos' Cast Was Surprised to Learn While Researching the Film
Being the Ricardos gives viewers a behind-the-scenes look at the life of Lucille Ball and Desi Arnaz. The Being the Ricardos cast spoke about what it was like to retell Ball and Arnaz's life on and off the set of I Love Lucy. Here's what they said about the late celebrities.
'Being the Ricardos'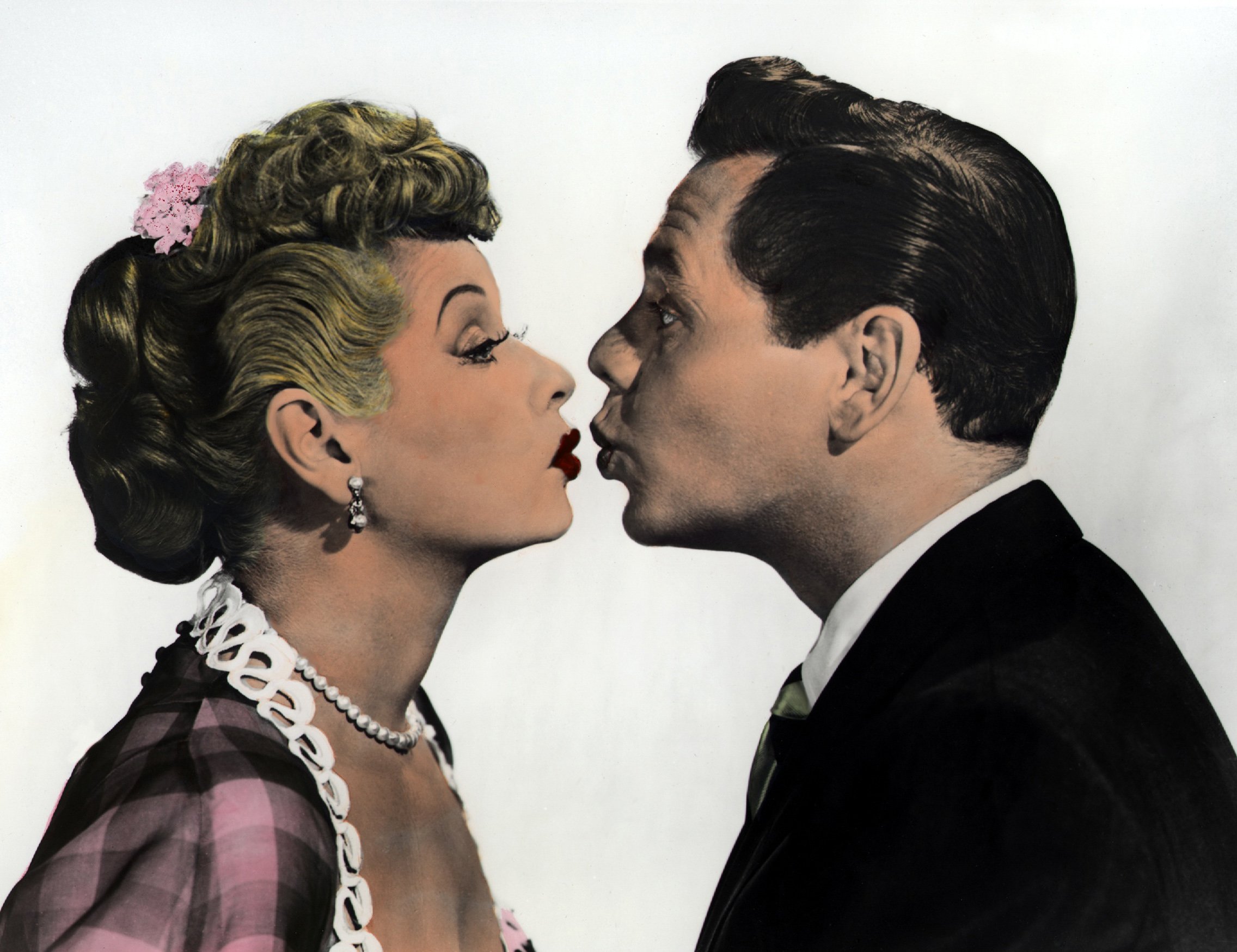 Javier Bardem, who plays the role of Desi Arnaz in the new film, says the cast was "obsessed" with getting their parts right. Bardem tells CBS Sunday Morning he had a tough job because he had to learn how to sing and play the congas so he could portray Arnaz accurately.
Being the Ricardos takes a look at what CBS correspondent Mo Rocca describes as a "frantic" week. During that week, Ball is accused of being a communist and Arnaz is accused of cheating on Ball. The movie also covers the time Ball and Arnaz announce they're expecting their first child.
What surprised the cast about 'I Love Lucy' stars Lucille Ball and Desi Arnaz
Nicole Kidman, who plays Lucille Ball, says everything she learned about Ball surprised her. "All of it," says Kidman. "How they built a production company, the way they were such a team. I didn't know how clever she was, how she would always say she wasn't funny. You name it, I didn't know it."
Kidman says Ball was a great actor and dancer. "She moved beautifully, which make sense when she's doing physical comedy," says Kidman. "She was a beautiful dancer."
Actors J.K. Simmons and Nina Arianda were surprised to learn Vivan Vance (she played Ethel Mertz) and William Frawley (he played Fred Mertz) didn't like each other in real life. Their on-screen disdain for one another wasn't an act.
"Rumor has it that before they even set eyes on each other, Bill had overheard Vivan complain that she's going to be paired up with this old man," says Arianda. "[She was thinking], 'You're marrying me to my grandfather.'" Vance's comment reportedly offended Frawley, and there was tension on the set.
Lucille Ball and Desi Arnaz's relationship
Kidman and Bardem say one thing that stood out for them was how much Arnaz and Ball loved each other. "It was a love story," says Kidman. "I think the deep love they have for each other is still alive," says Bardem. Kidman doesn't think I Love Lucy would have worked if Ball and Arnaz didn't love each other.
"I don't think they would have been able to withstand the stress," says Kidman. "It was an enormous amount of stress." Kidman adds that Ball was a perfectionist, so the stress of her perfectionism would have had a negative impact on the show if there was no love there.
Bardem agrees the story of Ball and Arnaz is "a powerful love story." The couple fought, but their love brought them together and gave them the drive to produce a successful show.
"That's what the movie is about," says Bardem. "It's a love story between these two people that created this amazing show." He says their passion could be seen on the show. There was no way for them to hide how deeply they felt for each other. "They embody this sexual energy," says Bardem. "I think one put the fire into the other."
Bardem says the movie is also about the price they had to pay to become so successful. "They were exposing themselves in a way," he adds. Unfortunately, Arnaz and Ball paid with their relationship. The couple divorced in 1960 after 20 years of marriage. Ball went on to marry Gary Morton and Arnaz married Edith Mack Hirsch.
[Correction: An earlier version mistakenly said Ball and Arnaz were married for 10 years, not 20.]
Follow Sheiresa Ngo on Twitter.
RELATED: 'I Love Lucy': Desi Arnaz's Hilarious Reaction After Meeting Lucille Ball for the First Time