'I Love Lucy': Why Lucille Ball Decided to Remarry After Divorcing Desi Arnaz
I Love Lucy star Lucille Ball was married to entertainer Gary Morton from 1961 to 1989. Here's what Ball said about why she decided to remarry after her divorce from Desi Arnaz.
How Lucille Ball met her second husband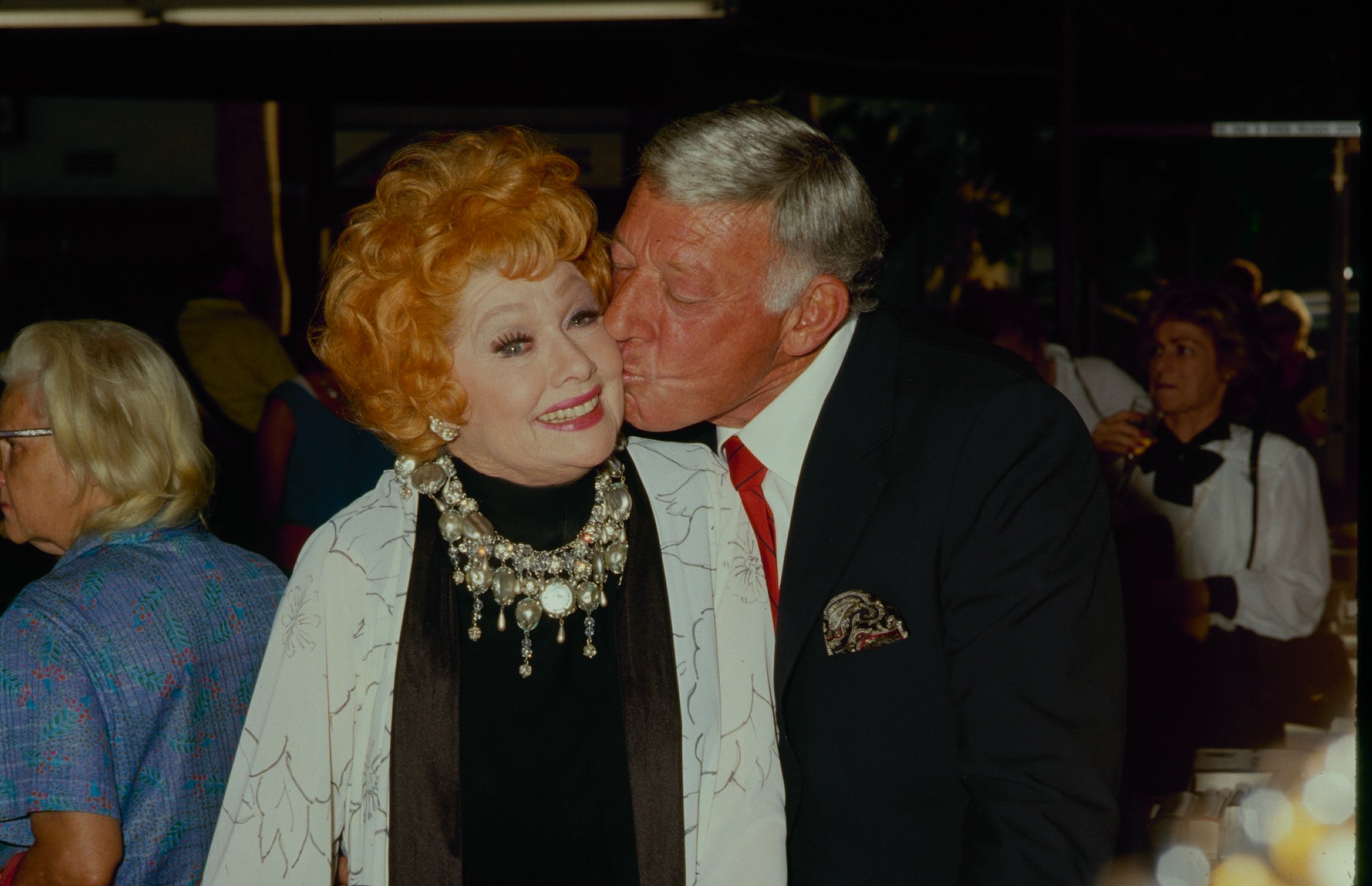 Ball met her second husband at a dinner held by her friend, actor Paula Stewart. At first, Ball didn't want to meet Morton because she was tired. However, she mustered the energy to attend the dinner. She said they got along almost right away. Much to Ball's surprise, Morton had never seen her on TV.
"I didn't know it at the time, but Gary had never seen me on television," wrote Ball in her book Love, Lucy. "During the nine years we'd been on, he had never caught a single I Love Lucy show. He says this was because he was usually backstage at some theater or supper club getting ready for a nine-o'clock performance."
Lucille Ball had no intentions of getting married again after divorcing Desi Arnaz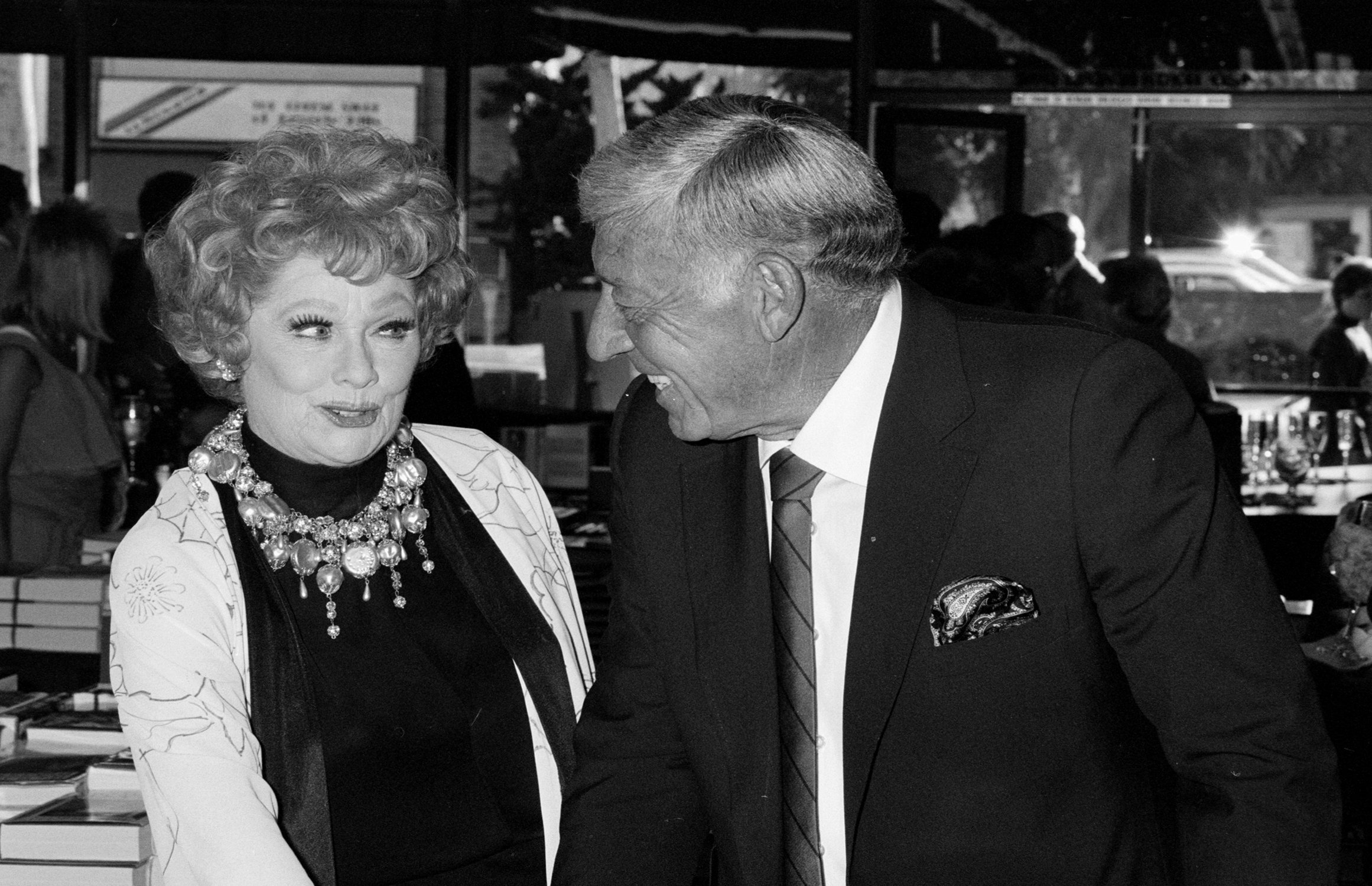 Ball said she didn't want to get married again after ending her marriage to Desi Arnaz. However, she was so smitten when she met Morton that she began to reconsider. The I Love Lucy star said she appreciated Morton's sense of humor. She liked that they had a similar desire to make people laugh. "I realized Gary had the natural humor of someone who loves to laugh and wants everyone to laugh with him," wrote Ball. "That made two of us."
Ball said she felt more like herself than she had in years after spending time with Morton. She also said she noticed he seemed to be lonely and hungry for a family.
"I sensed in him a great loneliness and a hunger for a family, but at the same time, a wonderful, philosophic calm," wrote Ball. "There is an acceptance and balance about him. And unlike so many of us in show business, he isn't plagued by dozens of insecurities. He gives his best and seems naturally resistant to the kind of doubt that eats away at so many other performers."
 Why Lucille Ball decided to marry Gary Morton
If Ball didn't want to remarry, what changed her mind? The actor said when she thought about what she wanted in life and what really made her happy, she realized it was Morton. That was enough for her to accept his marriage proposal.
When I divorced Desi, I had no intention of ever marrying again, but this guy did seem too good to let get away. Years ago, I picked up a little book called The Art of Selfishness. This little book revolutionized my life. It taught me to worry less about all the outside factors in my life and take command of me.

I learned to subject everything in my life to these questions: 'Is this good for Lucy? Does it fill my needs? Is it good for my health, my peace of mind? Does my conscience agree, does it give me a spiritual lift?' The answer was simple: Gary was good for Lucy.

Lucille Ball, Love, Lucy
Follow Sheiresa Ngo on Twitter.